Mercedes' Lewis Hamilton reigned victorious on Formula 1's return to the Nürburgring to draw level with Michael Schumacher atop the sport's record table for most wins.
Hamilton's 91st victory was not the most spectacular but it was certainly far from easy as Max Verstappen and Red Bull found enough pace to at least make the Mercedes team have to think about what they were doing.
Daniel Ricciardo broke his podium duck for Renault, claiming his first top-three finish since victory in Monaco in 2018 for Red Bull, and the first rostrum spot for his team since Malaysia 2011.
As ever this season, there was plenty of action in the midfield as a host of teams all chase down that vital third position in the standings.
So what did we learn from the Eifel Grand Prix?
Hamilton the great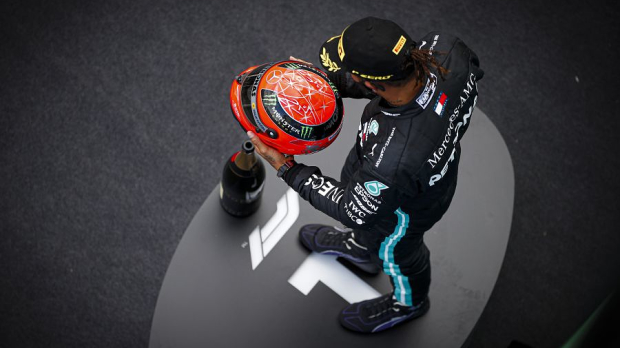 There is only one place to start. Hamilton managed to equal the tally once believed to be unbeatable. Ninety-one wins in F1 means he joins Micahel Schumacher as the most successful driver in history, in terms of victories.
Since his first triumph in Canada 2007, the Briton has built somewhat of an empire with his following and the case can certainly be argued that he is this and the next generation's Schumacher.
There was a touching moment between Hamilton and Mick Schumacher after the race as the F2 championship leader presented the Briton with a race-worn helmet of his dad, which drew thunderous applause even without a full capacity crowd.
The only negative of the whole weekend was that Schumacher was not there to witness the occasion himself. He would surely have been smiling as he saw his record equalled. As the great man once said himself: "Records are there to be beaten."
#Hulkenback with a bang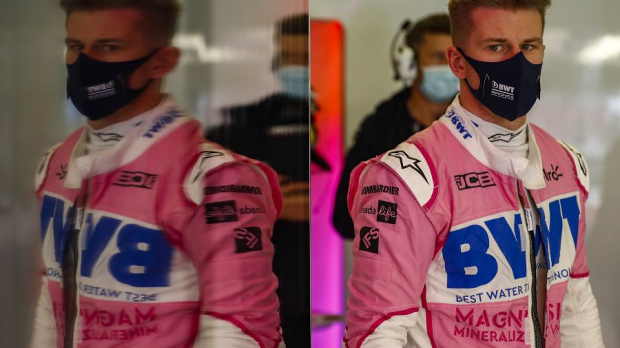 No-one would have predicted Nico Hülkenberg to be driver of the day when the field suited up for practice on Friday.
The German is making a habit of rushing to a race track to fill in at Racing Point with no practice or fair warning. This past weekend was even more time-constrained than his original run-out at Silverstone as he stepped in for the unwell Lance Stroll at the 11th hour on Saturday.
This time, he had no practice at all and found his feet during qualifying. To be half-a-second from reaching Q2 with just four laps under his belt was breathtaking and his rise from last on the grid to eighth was even more spectacular.
It wasn't all people dropping out either. Superb tyre management and sensible, low-risk overtaking moves set him up to take four points for the team. A performance like this begs the question as to why Hülkenberg is still without a seat in 2021.
Alex Albon takes a step back, or does he?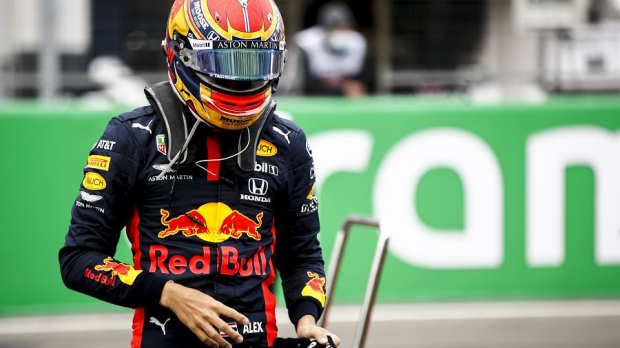 On the face of it, Albon had his worst weekend in a Red Bull. There was no strategy error - such as Silverstone - which forced him to carve his way through the field. His issues were purely down to his own mistakes.
A massive flat spot from a lock-up into turn three compromised his whole race strategy before a clumsy collision with Daniil Kvyat earned him a time-penalty.
Albon's suffering did not last too long though as a damaged radiator would bring his race to an end on lap 25.
Intriguingly, Christian Horner mused the weekend was a step forward for his driver, which can certainly be argued for looking at Russia, although his performance was littered with errors at the Nürburgring.
Albon certainly has the talent, hopefully, the break before Portimão can allow for a system reset.
Two-day weekends anyone?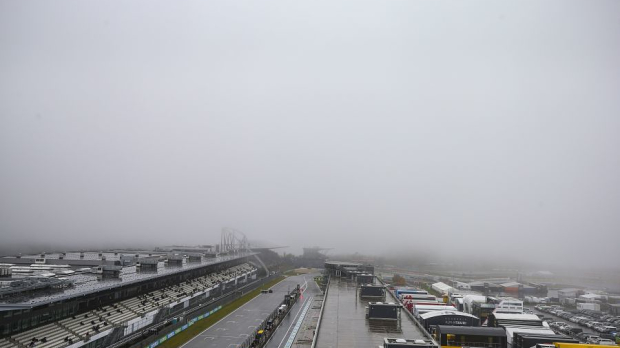 F1 was already going to trial a two-day weekend format at Imola at the end of the month. No doubt the sport's bosses would have been pleased, in some form, the idea had an impromptu trial at the Eifel Grand Prix.
For the most part, it worked. There was some mystery going into the race as to how the cars would behave on high fuel loads, different tyre compounds et cetera as, for example, Esteban Ocon ran his first set of mediums during his second stint in the race.
The format seemed to strike a positive chord with drivers and teams alike but the consensus in the paddock is that the Saturday practice session would need to be extended, should two-dayers be introduced, as will be the case at Imola when the only outing will be 90 minutes.
Championship signed, sealed and delivered?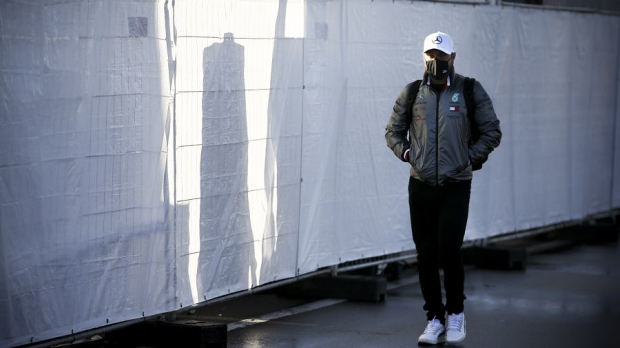 Eleven races down, six to go. Hamilton now has a 69-point lead over Valtteri Bottas.
Simply, he is six points shy of being afforded three no-scores before being caught again. Even if Bottas scores the maximum 26 points on a race weekend at every weekend remaining, Hamilton needs only to finish third in every race to take the crown in Abu Dhabi.
In all honesty, though, Bottas is absolved from blame to a degree for the result at the Nürburgring. Like Albon, he compromised his strategy by flat-spotting his first set of tyres but would have had the pace to undercut and still challenge Hamilton for the win come the end of the race.
But a suspected MGU-H issue consigned Bottas to watching his already faint hopes dwindle further as Hamilton took the chequered flag. After a sublime Saturday performance, the Finn must now be looking to the F1 godsand searching for the answers to the question: 'What do I do?'
Before you go...
FIA reveal regulation quirk to blame for lengthy Nürburgring safety car
Hamilton and Raikkonen write history, but Eifel GP provided so much more