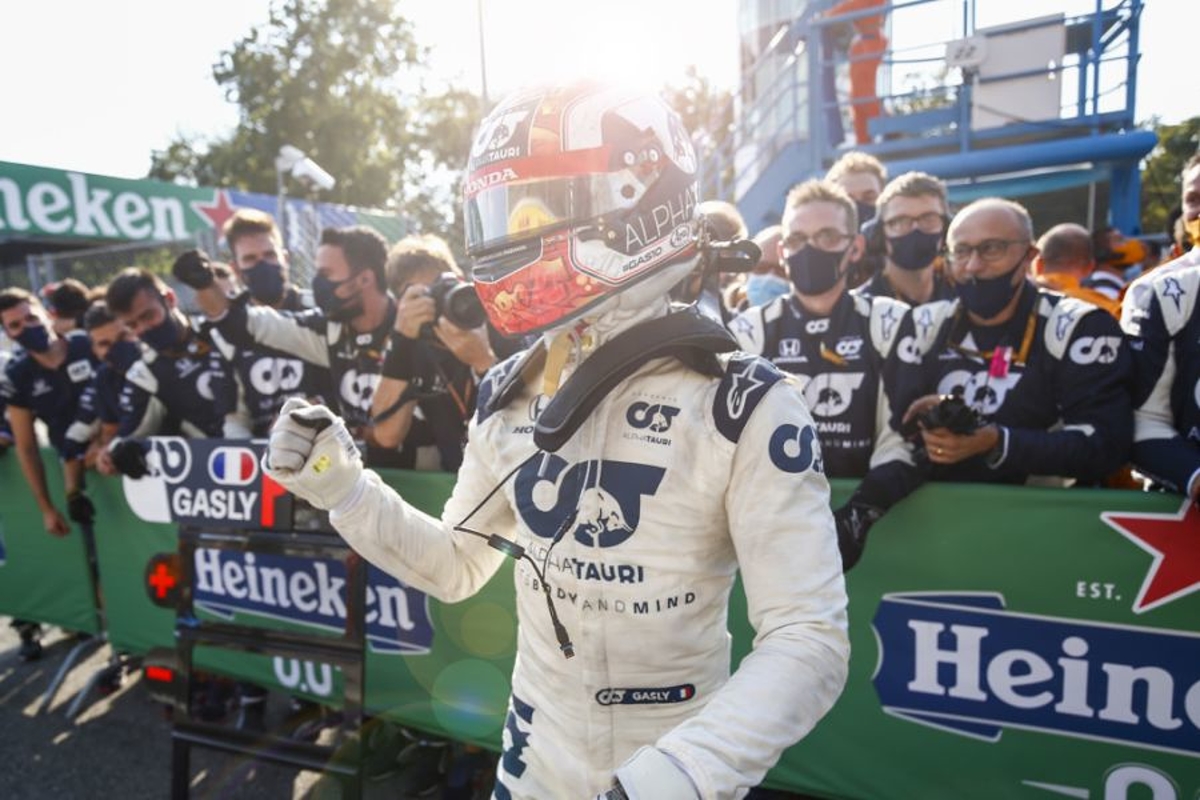 Five key talking points from the Italian Grand Prix
Five key talking points from the Italian Grand Prix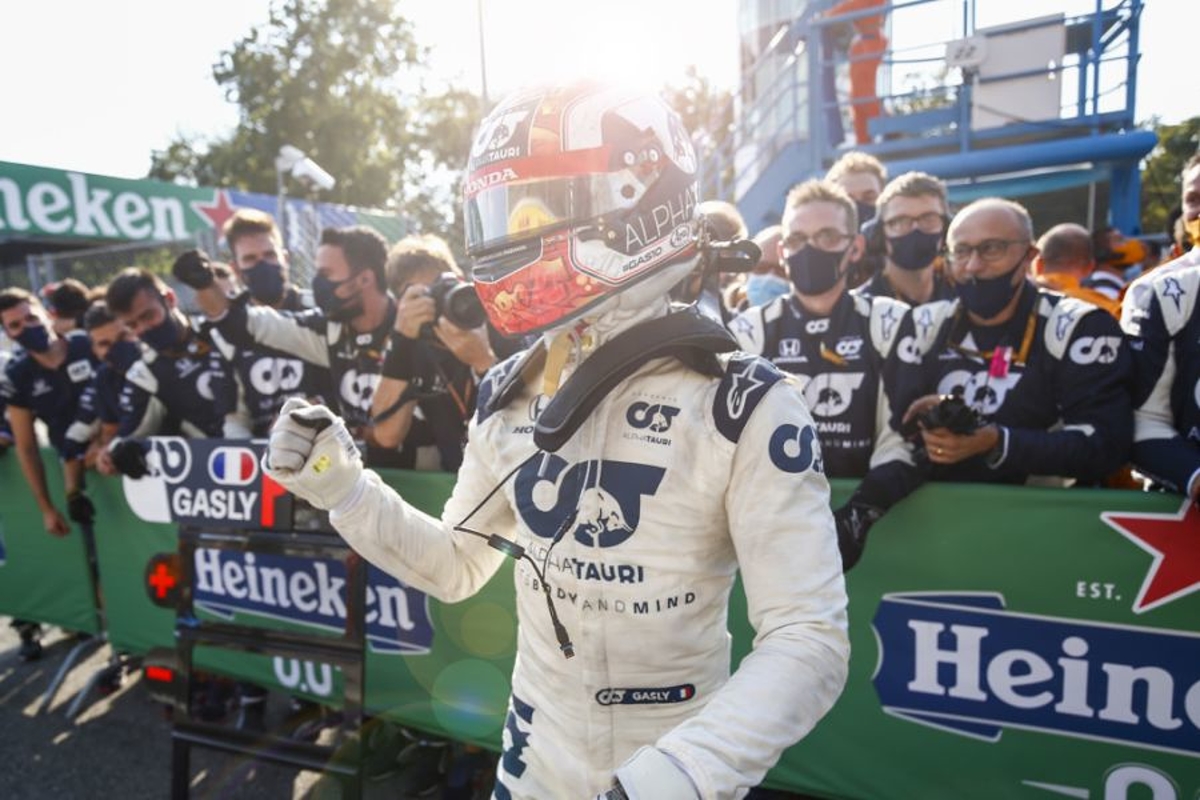 The Italian Grand Prix was the most unpredictable race in years - and that is exactly what Formula 1 needed from an entertainment point of view.
Where a repeat of the forgettable Belgian GP from the weekend before seemed on the cards at Monza, Sunday's race proved the opposite as Pierre Gasly became the 109th different grand prix winner in F1 history.
The Frenchman dramatically held off Carlos Sainz's McLaren over the closing laps for the win in a historically poor weekend for Mercedes, Red Bull and Ferrari - and that takes us to our first talking point of the weekend.
Formula 1 needed the Italian Grand Prix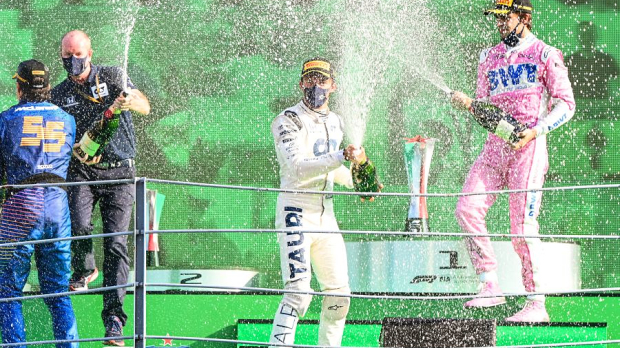 In a season in which Mercedes seems more dominant than ever, races have become rather predictable and less entertaining.
Prior to the Italian Grand Prix the Silver Arrows had won all but one race this year, and were miles clear in both championships after just seven races.
However, with Max Verstappen retiring, Valtteri Bottas struggling and Lewis Hamilton receiving a penalty to take him out of contention, it left the midfield teams suddenly fighting for the win.
With Monza also being a track that allows for overtaking on occasion, some hard duels unfolded with Kimi Raikkonen hanging on for dear life on medium tyres, while Lance Stroll and Sainz were exchanging blows for second place.
Genuinely not knowing who would win the race, being glued to your seat as battles erupted all across the top 10, these are things that have been missing in the turbo-hybrid era because of Mercedes' supremacy.
To have had a race like this when F1 seemed at its most predictable is exactly the shot in the arm it required.
Verstappen misses his biggest chance yet in title race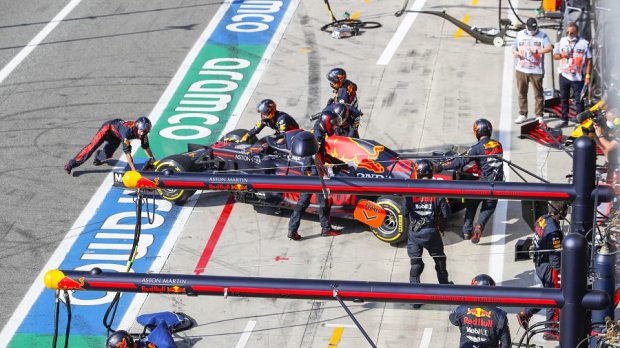 With the gap in the championship increasing with every race since his victory at the 70th Anniversary Grand Prix, Sunday was Verstappen's golden opportunity to make serious inroads on Hamilton's lead.
Starting from fifth, the Dutchman made the worst possible start as he became bogged down with excessive wheelspin, and by the time the race was red-flagged he had dropped to 11th. Soon after the restart, a power unit issue led to his retirement.
Deep down, Verstappen will likely have been seething as he will know this was a very rare opportunity to claw back points on Hamilton, even though he has previously conceded he does not think himself a title contender.
Instead of reducing the 47-point gap to Hamilton going into the race, it has grown to 54 despite the Briton enduring his worst grand prix in 10 months. That must be a massive mental blow for the 22-year-old.
Pierre Gasly wins a grand prix and a mental battle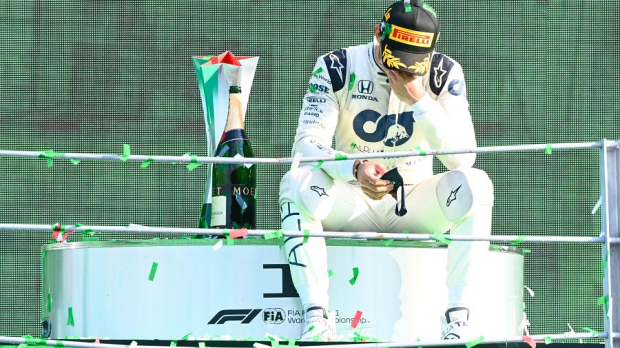 From being lapped by Verstappen in multiple races to getting axed from Red Bull to losing one of your closest friends in a crash, Pierre Gasly has had an unbelievably challenging 18 months.
The Frenchman, who is still only 24, has shown mental strength and resilience to bounce back since his demotion last summer.
Driving with confidence and determination, something he failed to display at Red Bull, Gasly consistently finished in the points in the latter half of 2019, which included a notable drag-race with Hamilton to the finish line in the Brazilian GP to secure his maiden podium.
Heading to Monza, Gasly was already one of the stand-out drivers of the season after scoring points in four of the seven races for AlphaTauri in the midst of a really strong midfield.
His victory on Sunday was thoroughly deserved after an impressive outing in qualifying and a strong and opportunistic race. At the moment, the sky is again the limit for Pierre.
McLaren are no one-season wonders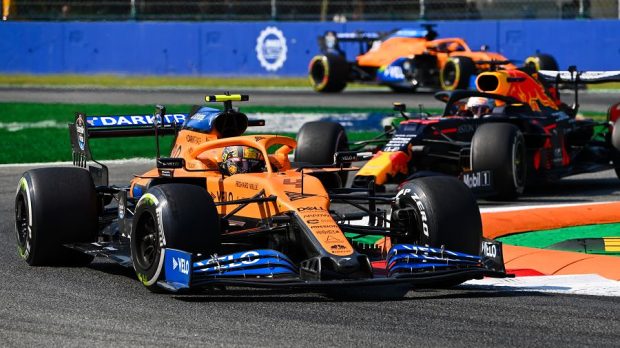 After an impressive 2019 campaign, McLaren was hoping to kick on this season and start to reel in the three big teams ahead of them.
Apart from Lando Norris' maiden podium at the Austrian Grand Prix, the Woking-based team has not had the best season, with Sainz particularly suffering from some bad luck - his late puncture at Silverstone when running fourth, for example.
Scoring just 17 points in the three races leading up to the Italian Grand Prix, McLaren bounced back in style and was the highest-scoring team from the weekend with 30 points as Sainz finished second and Norris fourth.
Impressively keeping the rapid Racing Point behind them in the standings so far, McLaren will receive a significant boost in 2021 when they again take Mercedes engines. Before then, though, can they improve on 2019 and finish this season in third in the constructors' championship?
Is Valtteri Bottas good enough for Mercedes?
Not only will Verstappen be kicking himself for squandering a chance in the title race so, too, Valtteri Bottas after he could only manage fifth.
A wretched first lap which saw him drop from second on the grid to sixth by the end of it was followed by overheating issues in his W11 throughout the race. Bottas struggled to pass anyone despite being behind the wheel of the best car on the grid by some distance.
The Finn has not won since taking victory at the season opener at the Red Bull Ring, and only finished 10 seconds ahead of Hamilton despite the latter serving a 10-second stop-go penalty.
It leaves many again questioning whether Bottas is cut from the right cloth to challenge the mercurial Hamilton. The 31-year-old may be second in the championship again after overhauling Verstappen, but he is still 47 points behind his team-mate after just eight races.
Although Bottas has already signed on for 2021, should Mercedes already start to look elsewhere for its new era from 2022 onwards?
Before you go...
Hamilton left "content" after red flag stewards visit