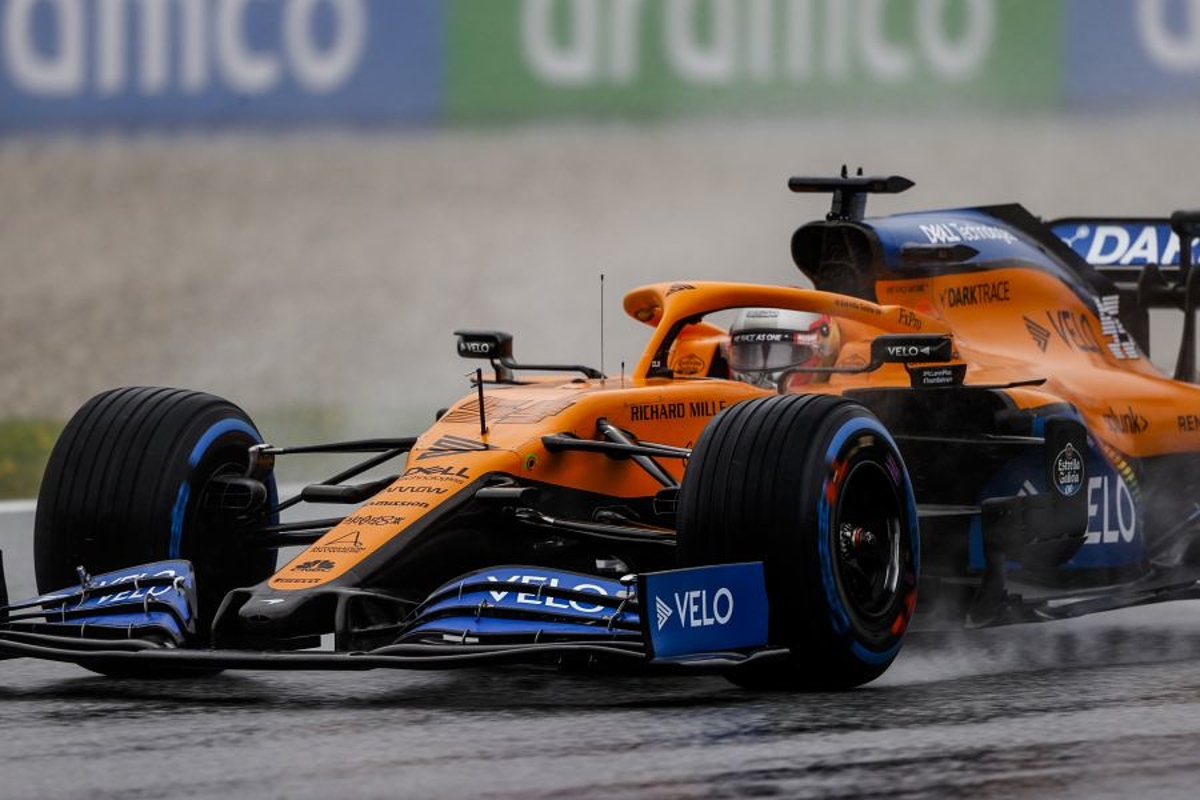 "We are in trouble" if rain falls during Belgian Grand Prix - Sainz
"We are in trouble" if rain falls during Belgian Grand Prix - Sainz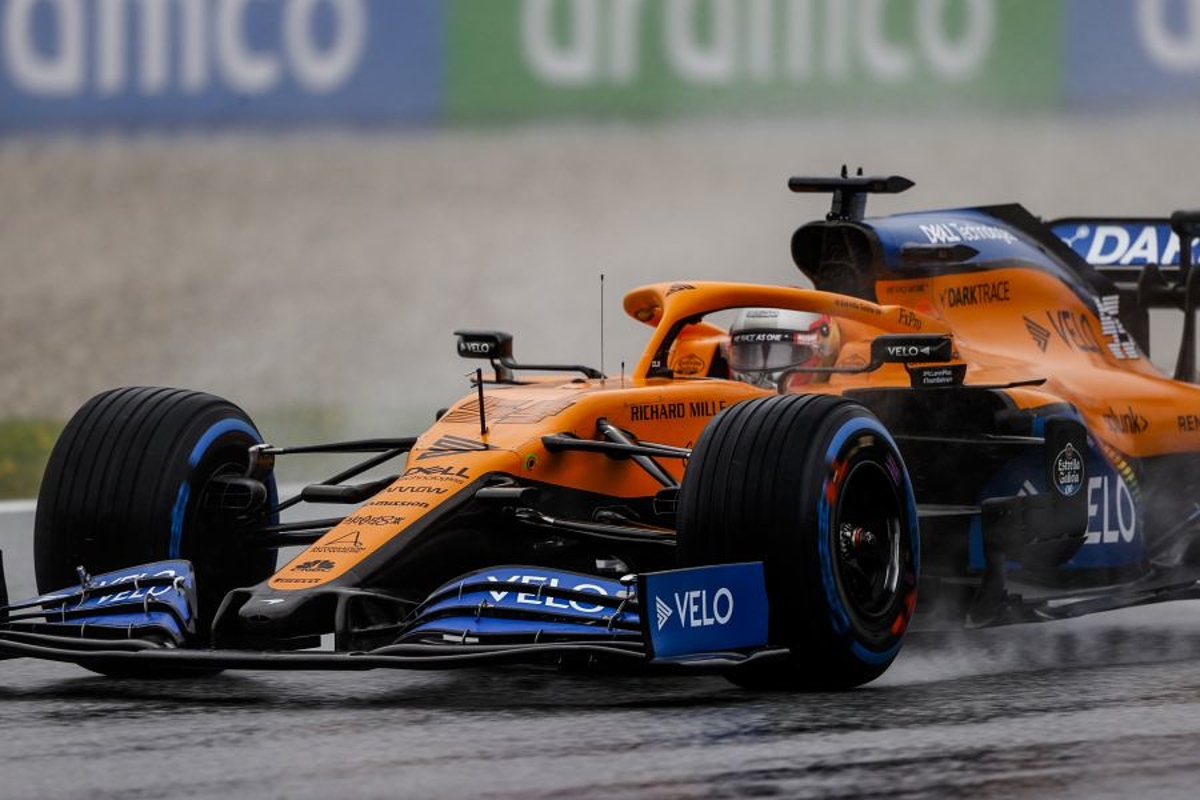 Carlos Sainz Jr. is convinced McLaren will be "in trouble" if it rains during the Belgian Grand Prix as both MCL35's are on very low-downforce set-ups.
Wet conditions massively favour the cars with high-downforce set-ups as grip is very hard to come by and straight-line speed is significantly reduced.
After qualifying, Sainz revealed that both he and team-mate Lando Norris opted not to run a rain-friendly set-up as it hurt their pace in the dry.
"If there's one race where maybe I don't like the rain so much it's here because we've elected our super low-downforce set-up," Sainz told Sky Sports F1.
"So [we're] expecting it not to rain. We saw 50% chance, we tried higher downforce here this weekend and on our car it was not working. We were just too draggy and we couldn't make the high-downforce work.
"In order to qualify well we decided to go super low [downforce]. If it rains tomorrow… we are in trouble! But at least we try."
The Spaniard will start from seventh place at Spa Francorchamps, three places in front of Norris in P10, but expects to be doing more defending than attacking on Sunday.
He added: "All the cars we have in front are quicker I think both in race-pace and in qualifying. "The Reanults have been, to us, three tenths ahead all weekend. They look to be very competitive in a low-downforce package which is the same as last year. In Monza and Spa they seemed to be very competitive so it will be difficult for us to beat them.
"I'm surprised to qualify ahead of the Racing Points and I'm pretty sure they will put on a pretty big fight tomorrow, but at least we are there in the middle of the fight."
Before you go...
Hamilton dedicates stunning pole lap to Black Panther star
Verstappen reveals qualifying agony after running out of battery