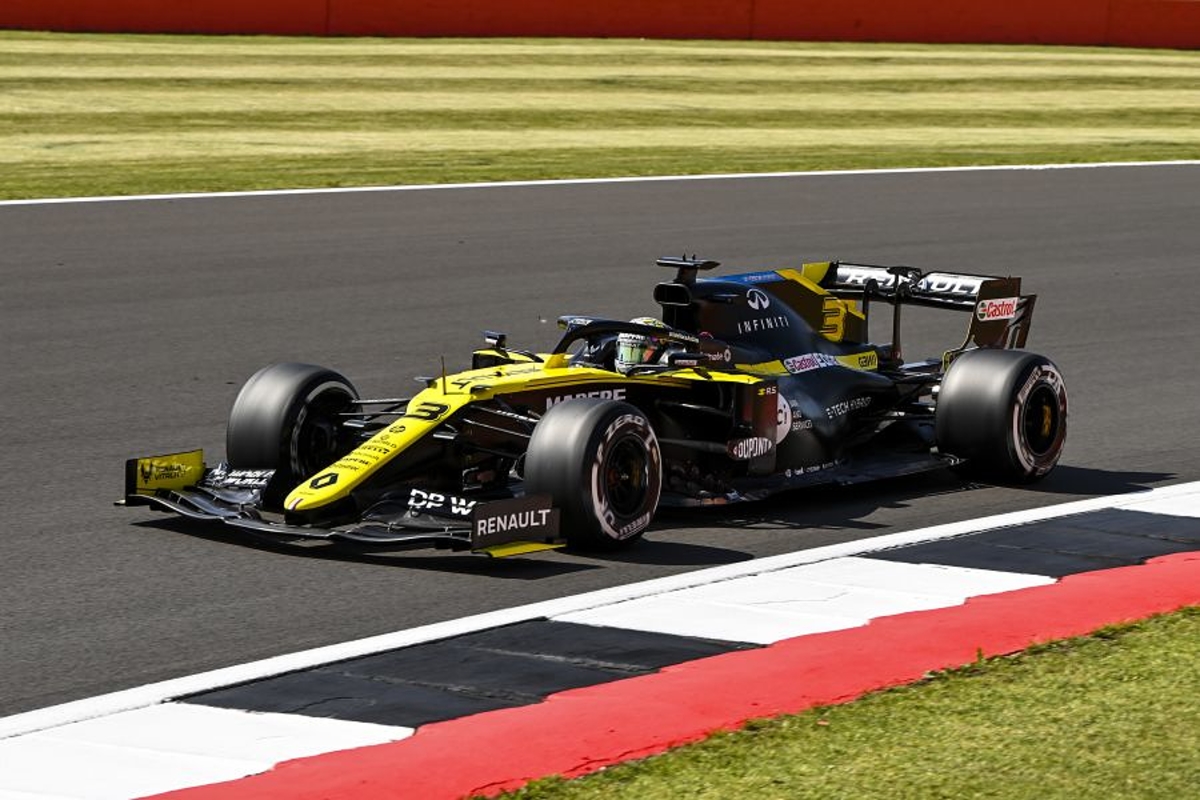 Ricciardo's "Seb spin" sent his race "into a bit of a hole"
Ricciardo's "Seb spin" sent his race "into a bit of a hole"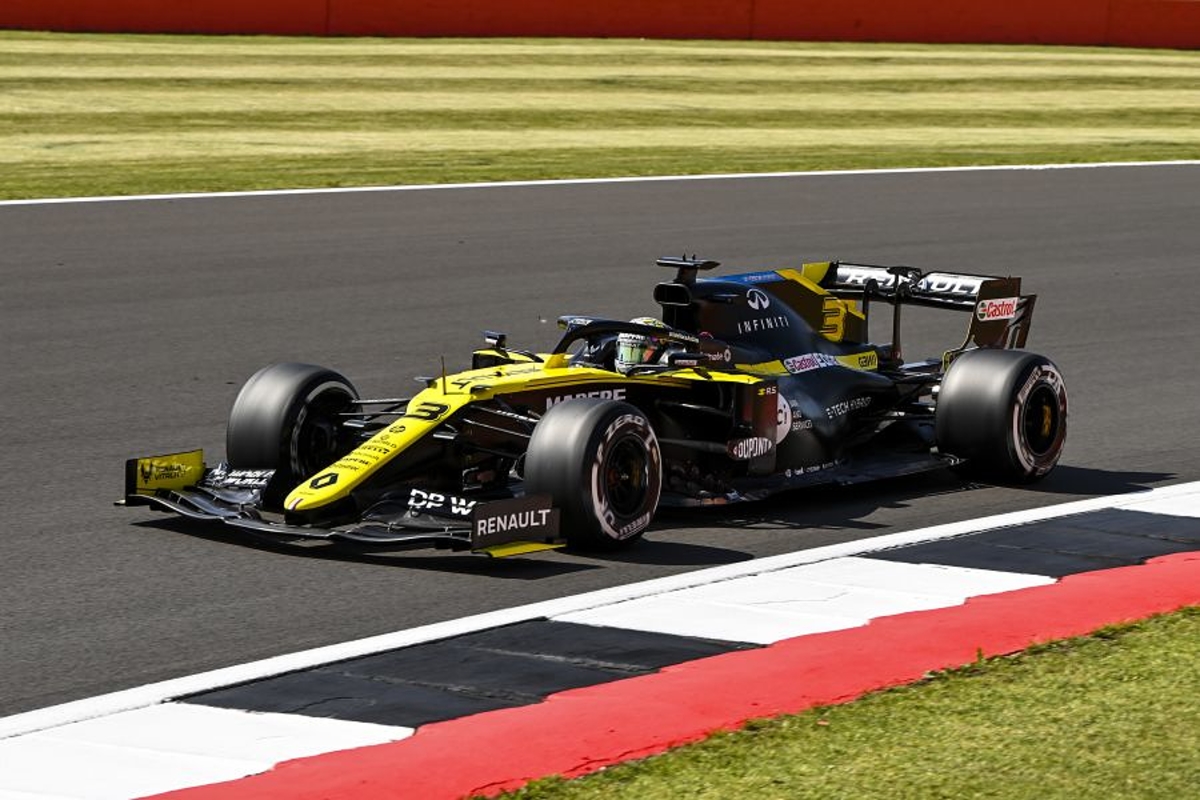 Daniel Ricciardo blames his "Seb spin" for ultimately consigning the Renault driver to 15th in the 70th Anniversary Grand Prix.
Having started fifth, Ricciardo managed to keep pace with the two Racing Point cars in the early stages, but after stopping for medium tyres, his race went drastically downhill.
The tyres blistered quickly and, after pitting for a second time, the Australian was out of position and uncomfortable on his tyres when, while doing battle with Carlos Sainz, he spun.
Ricciardo said: "Unfortunately, the last few years it's a bit of a 'Seb spin' when you're the inside car, then as soon as you get on the throttle you lose it.
"He did it with me in Austin in 2017 or 2018.
"It's one I don't think I'd experienced yet.
"You are there and I could see Carlos and you're trying to squeeze a little bit but not have contact, and then as soon as I opened the wheel and then got on throttle it just went around.
"When you're in such close vicinity to another car on that side angle, you lose a chunk of downforce that's normally coming in from that side and keeping the car down, so I think it's just a very quick loss of downforce and it can obviously catch you out."
Speaking of his tyre problems, Ricciardo commented: "I don't think we wanted to admit it but we knew that was a little bit of a concern, having to use two mediums in the race if we were doing a two stop, which was the plan.
"The first set of mediums wasn't bad. I don't think we were lightening fast but I think we were hanging in there with the Racing Points, so it felt like it was going good actually.
"Then we pitted and put another medium on to follow the two stop, and that second medium just didn't work, so we had to pit shortly after for the hard and we were out of sequence.
"We were in that battle I don't think we should have been in, but we were in that battle and I spun trying to hold Carlos off.
"I killed those tyres by the spin, so it was a race that kind of was here and just went into a bit of a hole."
Before you go...
Vettel bemoans nonsensical Ferrari strategy
Racing Point reprimanded for continued use of controversial brake ducts