The Codemasters Formula 1 2020 game is to be released on July 9, and here are GPFans thoughts on the latest entry into the collection.
With each release, F1 fans demand more from game developers Codemasters. As a result, recent editions have seen the addition of junior series Formula 2, a selection of classic cars, and an increasingly in-depth career mode.
For 2020, Codemasters has focused on this final aspect, introducing new game mode 'My Team'.
While the standard career mode still remains, 'My Team' does what it says on the tin, offering players the chance to create their own team from scratch.
Decisions on power units, sponsors and the livery rest with the player, as does the decision as to who will sit in the sister car.
As a new team on the grid, established F1 talent is not on the menu, with several F2 drivers instead presented as options.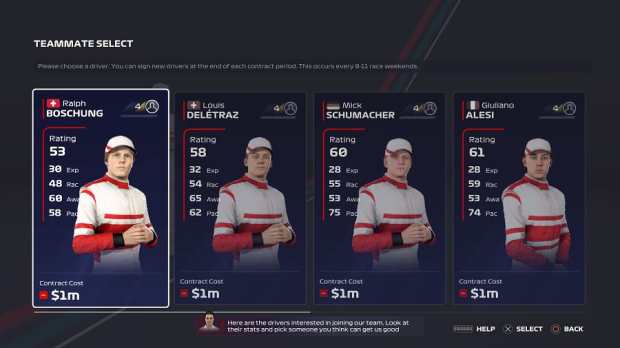 A brief interview with Will Buxton follows, before players are faced with the familiar career mode menu, where updates can be made to the chassis, power, aerodynamics or reliability of the car.
Upgrades can also be made to the marketing department, and players must also decide how best to manage the time between races.
Marketing sessions, driver training and team building days all have their own merits, so these decisions could have a major bearing on the following weekend.
When in a race weekend, there is no change to the format. The same practice goals unlock the same performance boosts as before, and it is clear the focus has been on making the time between races a more immersive experience.
The problem with 'My Team' is the amount of time required to make progress and get the most from the mode is something that may make it inaccessible to some.
If, however, players do have the many hours available that are needed, the satisfaction of taking a back-of-the-grid team to the championship will be most enjoyable.
Overall, the mode is a welcome addition. Standard 'Time Trial'and 'Grand Prix' modes remain for those with less time to play, while 'Career Mode', too, exists as a middle ground.
But, for the hardcore gamers, 'My Team' is certainly something to look forward to.
Before you go...
"No silver bullet" to counter second-per-lap qualifying deficit - Ferrari