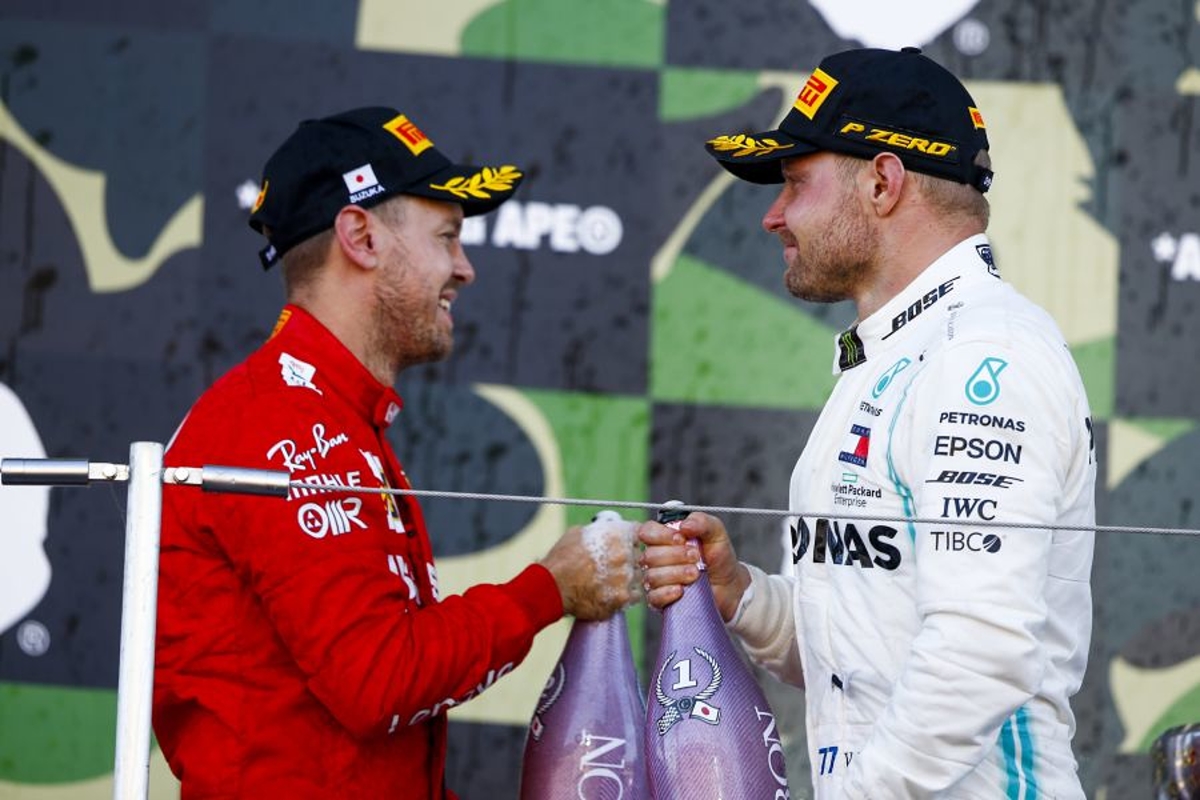 Mercedes tell Bottas the team are 'not considering' Vettel
Mercedes tell Bottas the team are 'not considering' Vettel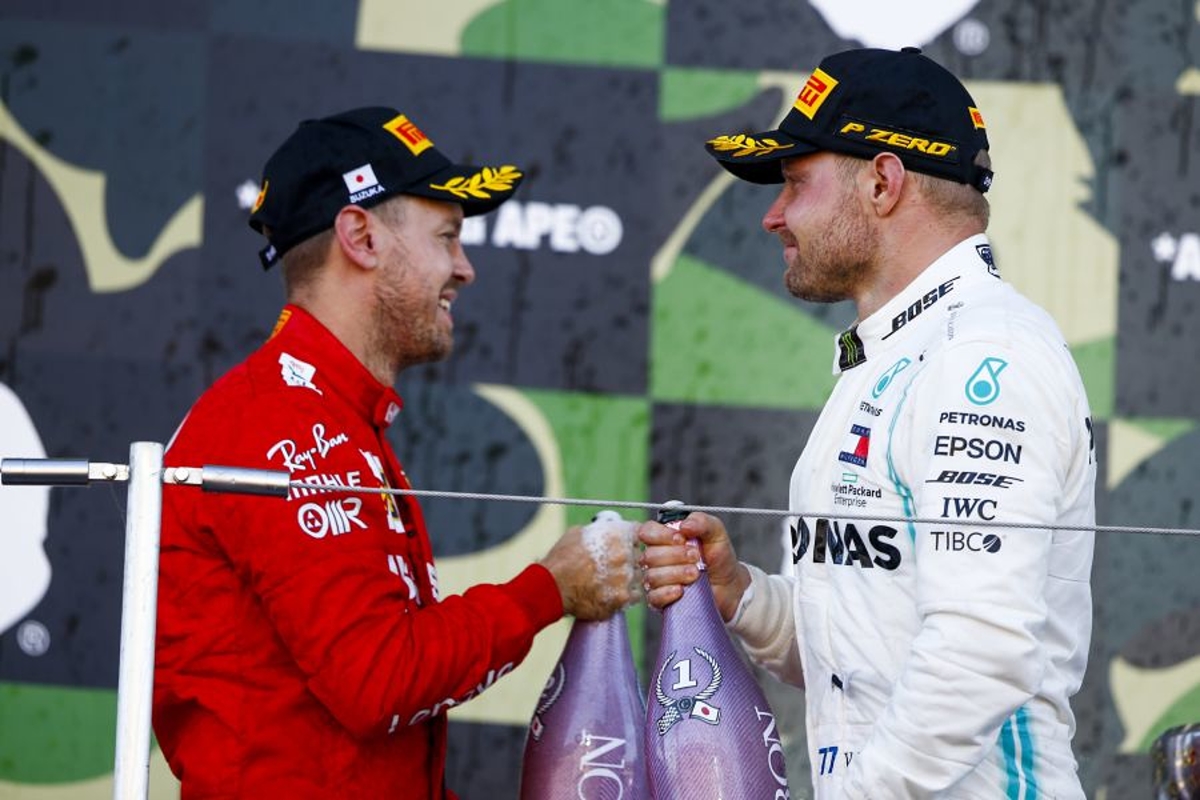 Valtteri Bottas has said he feels under no more pressure than normal to perform at Mercedes, as the queue of Formula 1 drivers interested in his seat continues to grow.
On a rolling one-year deal with Mercedes, the Finn finds his future the subject of speculation each and every year, but even with four-time champion Sebastian Vettel on the market this time around, Bottas remains unflustered.
"It doesn't get to you," Bottas told the Sky Sports F1 Vodcast. "We've been very honest also with my team all the time with what is the situation, and how it's going to be contract-wise. I got really a pretty straight message that no, they are not considering Seb, so I said fine. No worries then."
He added: "It's the same as every year for me. I've always had, OK, maybe I've had multi-year contracts but always with options so, it's no different in any way to any other season for me.
"There's always talks, and the situation has always been the same for me.
"I find it quite funny with not even a single race done. There's people getting my seat and etcetera. It made me laugh a couple of times, so there's no pressure from that side, because I still have just my clear goal for the season in my mind and that's it.
"Things will then sort themselves one way or another. I've no stress about that at all."
The announcement that Vettel will leave Ferrari at the end of 2020 sparked a frenzy of action in the driver transfer market, but Bottas refused to speculate on whether the German chose to leave Ferrari or was pushed out the door.
"Obviously, I think that them as teammates, Seb and Charles, I think there was maybe some sparks sometimes which can be healthy," said Bottas.
"But he's had his period at Ferrari and I don't know honestly, I have no idea what happened, if he wanted to leave or if someone wanted him to leave. I don't know. It's difficult to say.
"Everyone makes their own decisions and I don't even know whether he wants to stay in F1 or not, so who knows. Not much to say on that really."
Before you go...
Hamilton: "I didn't feel like I'd ever left the water"
Russell: Williams have made 'a big step', but it may not be enough