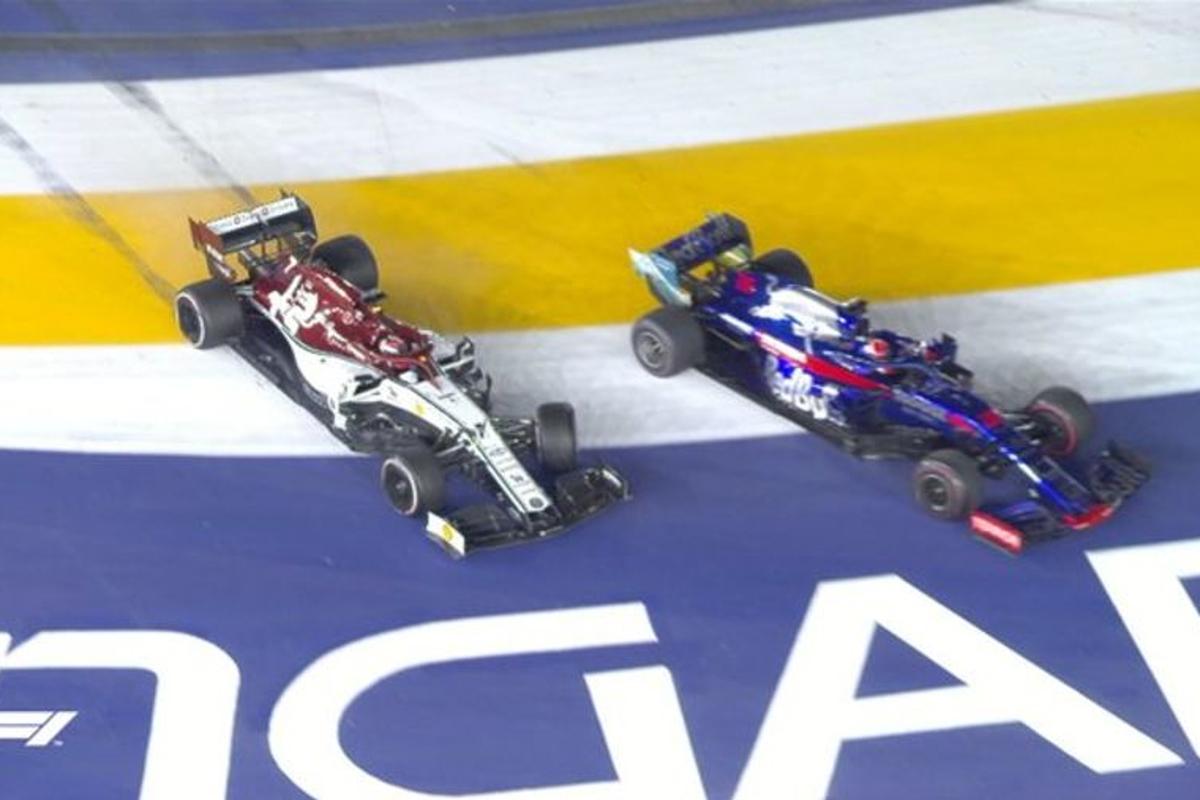 Kvyat: Raikkonen tried to kill me
Kvyat: Raikkonen tried to kill me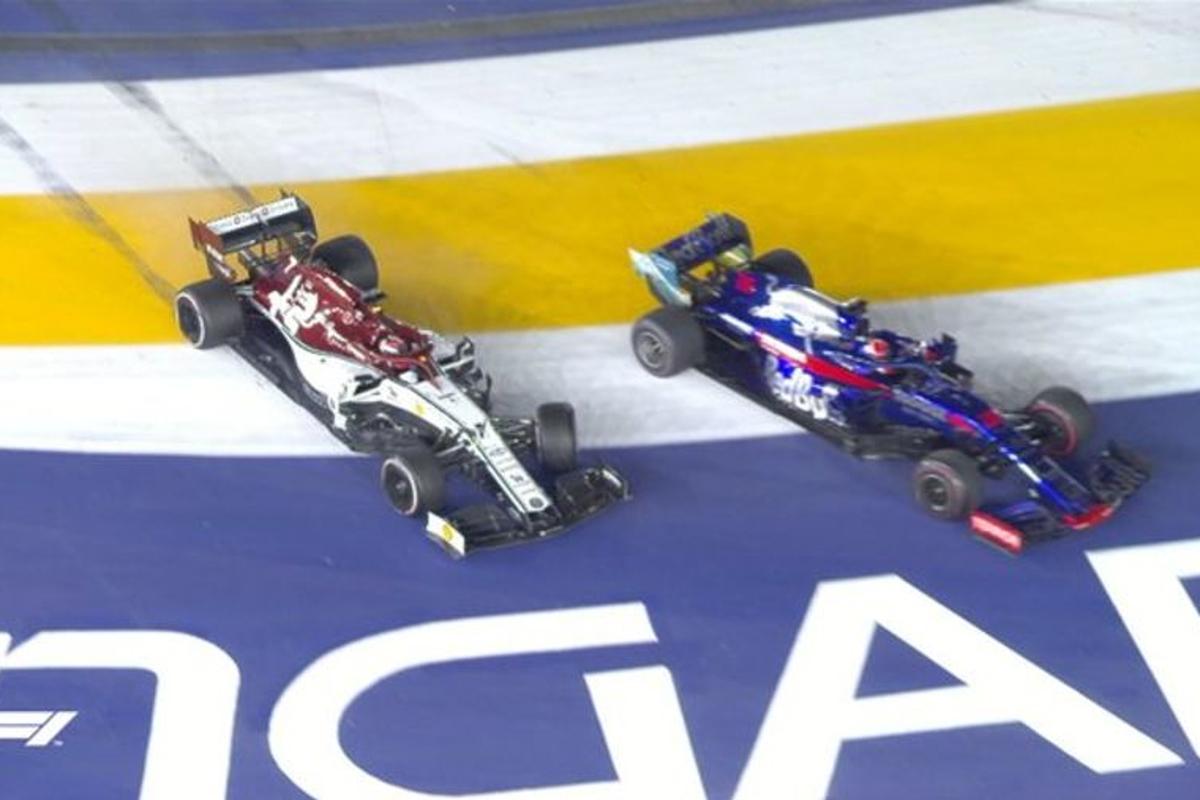 Daniil Kvyat accused Kimi Raikkonen of trying to take him out in the collision which ended the Alfa Romeo driver's Singapore Grand Prix.
Kvyat and Raikkonen collided when the Russian attempted a late move on the brakes into Turn 1, only for Raikkonen to turn in hard.
The impact broke Raikkonen's left-front suspension and put him out of the race, with Kvyat able to continue on and finish 15th.
"I was surprised because I made a move, I made it clear," said Kvyat.
"He moved under braking, a thing we discuss a lot, and he was the one against it, actually. I'm surprised he did it.
"If you defend then you defend. If you leave the door open, leave the door open. He just... suicided himself. He tried to kill me as well."
Raikkonen admitted that Kvyat had caught him out under braking, with the Toro Rosso appearing in his mirrors too late for him to react and get out of the corner.
"Not exactly the end of the race I was hoping for but it is what it is," Raikkonen said.
"My tyres were degrading and whilst I could manage to stay in position after the first restart, at the second the tyres were too cold and so I lost three positions and from then on I was struggling.
"The incident with Daniil Kvyat ended my race but I was going nowhere anyway.
"When I looked at the straight he was quite far behind, but when I was turning in I saw him in the corner of my eye but then it was too late to react."