Renault boss Cyril Abiteboul has warned Formula 1 against moving on from the incident at the Canadian Grand Prix last weekend which saw Sebastian Vettel finish fastest in the race, only to be demoted down to second after receiving a controversial five-second penalty.
Vettel was impressive over the weekend in Montreal and took pole position after finishing quickest in qualifying. It looked like the win in the race proper was in the offing, too, but he was punished by the stewards for allegedly returning to the track in an "unsafe" manner ahead of Lewis Hamilton at Turn 4.
The decision to fine the German caused huge controversy among fans, F1 figures, and former drivers, catalysing a debate about rule changes to allow the drivers more freedom.
Abiteboul thinks it is important that the situation isn't brushed under the carpet, like many other issues.
"Each time there is an incident like that [with Vettel], then we talk, and we talk and we move on to something else," he told Motorsport.com.
"That's one of the problems of Formula 1, that there is no proper - not consistency in the application of the decision - but consistency [in what is done].
"If we think that there is a problem, let's make sure that we fix the problem before we forget about the problem. And it's a little bit the same on the rules.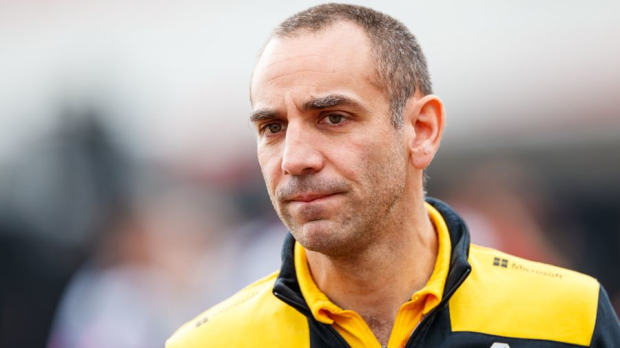 The Frenchman didn't want to give his own opinion on the specific incident involving Vettel and Hamilton, but hopes the controversy surrounding the decision can allow for meaningful conversations about potential changes, whatever they may be.
"I don't want to say anything about that [Vettel] incident, because frankly I didn't watch it as I was too much on my own race, but if we think that there is a problem, it needs to go in-depth," Abiteboul added.
"We just talk about it in the heat of the moment on Sunday, maybe maximum on Monday, and then we move on to something else. If it's a real problem, let's get together and discuss it."
The penalty given to Vettel meant that Hamilton won, thus saving Mercedes' 100% win record so far in the 2019 season.