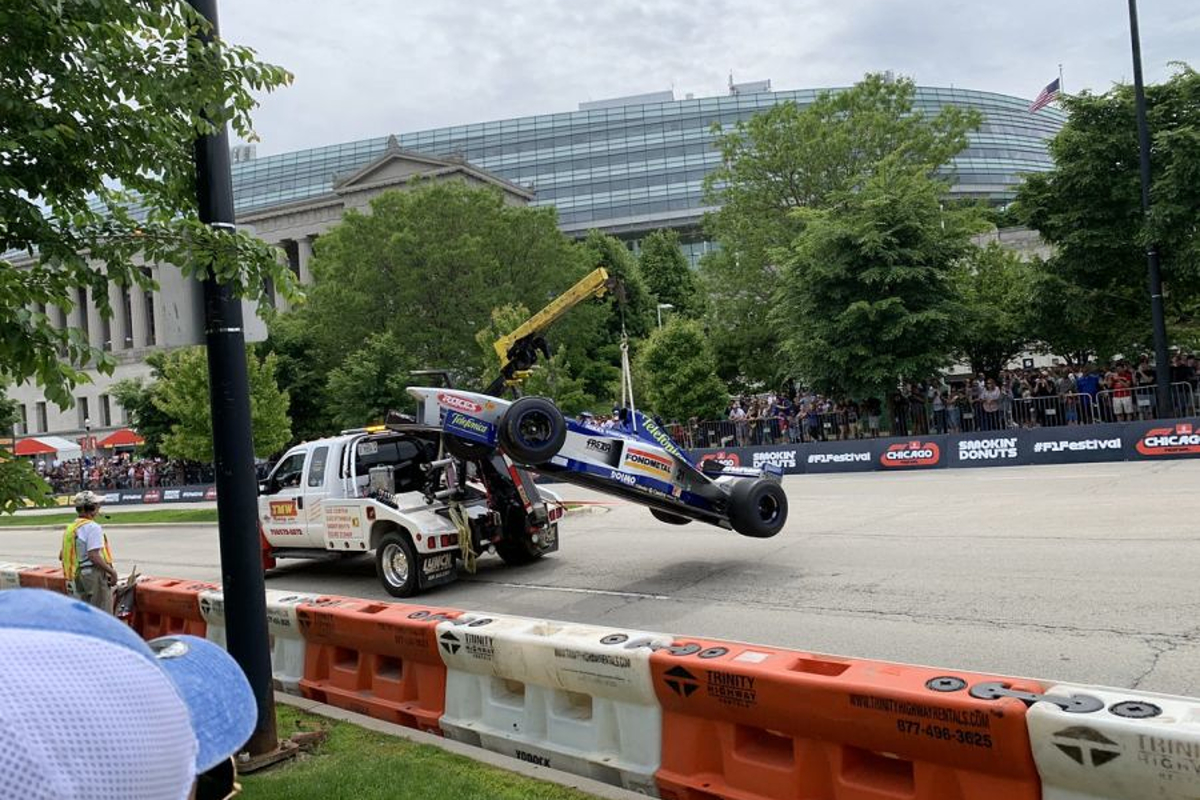 'Pathetic', 'Brand damage' & 'Just sh*t' - F1's Chicago fan festival sounds like a disaster
'Pathetic', 'Brand damage' & 'Just sh*t' - F1's Chicago fan festival sounds like a disaster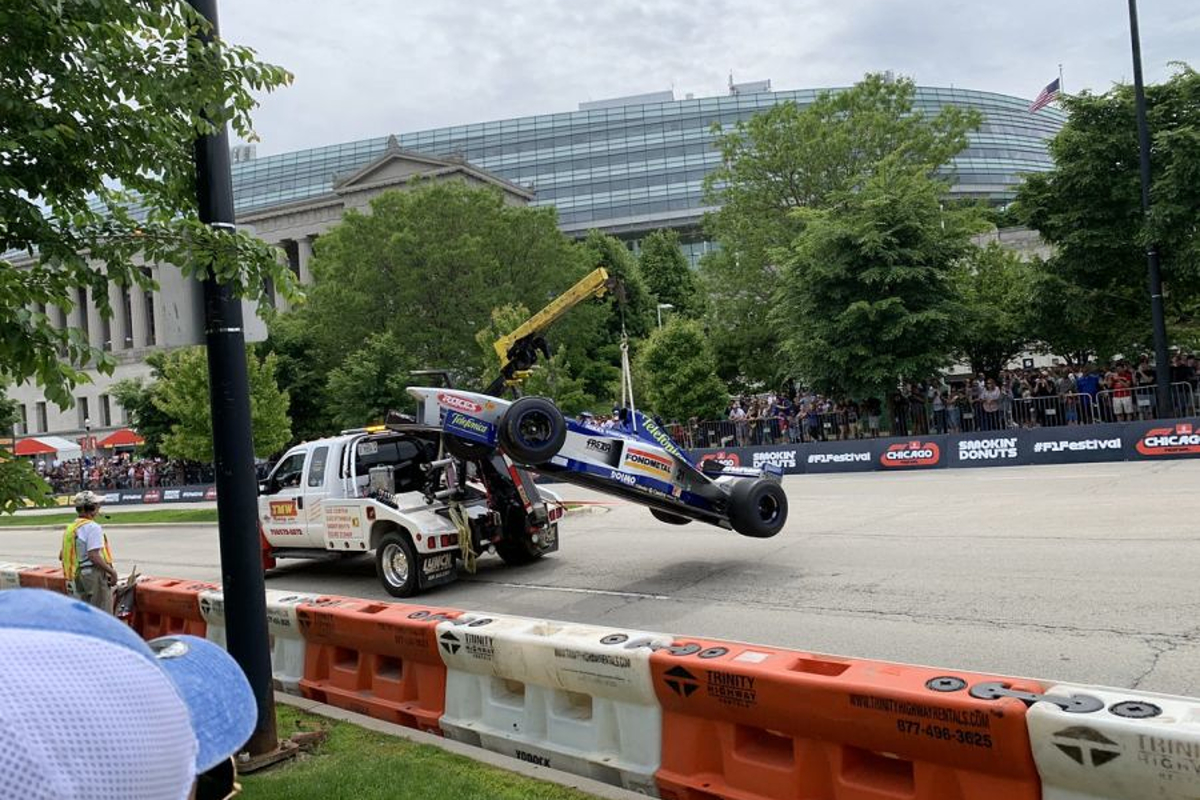 Minimal action from the cars on show, rip-off prices for food, little extra entertainment and not a single thread of merchandise. It's fair to say that Formula 1's fan festival in Chicago on Saturday could have gone a fair bit better.
Liberty Media have introduced more and more live events to complement the F1 calendar in recent years, with a particular focus on growing the sport's popularity in America.
However, in an event coinciding with qualifying for the Canadian Grand Prix, it seems things went badly wrong.
Here are the views from those on the ground in Chicago.
Hey @F1, this fan fest in Chicago is pathetic. Embarrassing. Brand damage.

— Ian Walker (@ianawalker) June 8, 2019
Glad I went to the #f1festival in Chicago, but... there's definitely some things to work on

Bring the entrie @F1 driver grid
More donuts 🍩
Merch pic.twitter.com/avgFpCkbdE

— Erick Olivares (@erickolvrs) June 9, 2019
I missed qualifying, but made it to F1 Chicago Festival in time to see all the cars do "laps". Some neat ones, but overall just an ok event. No glitz, glamor, or much else. Not even a t-shirt vendor. Wanted to buy my dad one. Oh well.

— Matt Beran (@mberan42) June 9, 2019
@F1 How do you explain the mess that was the Chicago Festival? I was looking forward to going, but I'm glad I didn't. Step it up for Los Angeles because this was a sorry excuse for a "festival".

— Marie Jackimowicz (@notmaria73) June 9, 2019
The #F1Festival in Chicago was super disappointing. Came to see F1 cars and instead got to watch a Ferrari 458 drive around in first gear because all the F1 cars broke. #GoodTimes

— Eternally Crushing on Chantele Jeffries (@BlackPhillip111) June 8, 2019
@F1 festival Chicago was absolute bust. First the F1 cars broke & were replaced with street cars. Then to top it off security took a banner out of my hands after the track workers gave it too me... #F1Festival

— Glen Christophersen (@Glen_Christo) June 8, 2019
#F1Festival Chicago was a bit of a @F1 flop. Every car seemed to break and need a tow. But hey, we got to see a dude attempt to use a broom for 15 minutes. 🤦🏻‍♂️

— Brad Banwarth (@charliebrown) June 8, 2019
F1 prices at the Chicago #F1Festival. Three small tacos for $12. Slice of pizza for $9. Where's the sprint car festival with Eldora prices? pic.twitter.com/D6FNcJY4yb

— Josh Hanson (@JoshHanson18) June 8, 2019
@F1 Chicago F1 festival is just shit. 6 cars, food trucks out of food, a DJ, 3 racing video game simulations with a 2 hour line wait, 0 merchandise. ZERO MERCHANDISE, the merchandise stand never received their delivery.

— Sleestak Putin (@PhuckPutin) June 8, 2019
Pretty disappointed in this @F1 fan fest in #Chicago. Absolutely zero merchandise which is just an odd decision, hardly any food, 2 hour wait to play a video game and the "modern" car is from 2009. Pleased to see the large crowds who came out though. #F1FanFest #F1

— Patrick Darlington (@PatDarlington) June 8, 2019
Just went to the F1 fest in Chicago. What a colossal pile of dung. Complete waste of time.

— Brian (@olearyscowfc) June 8, 2019