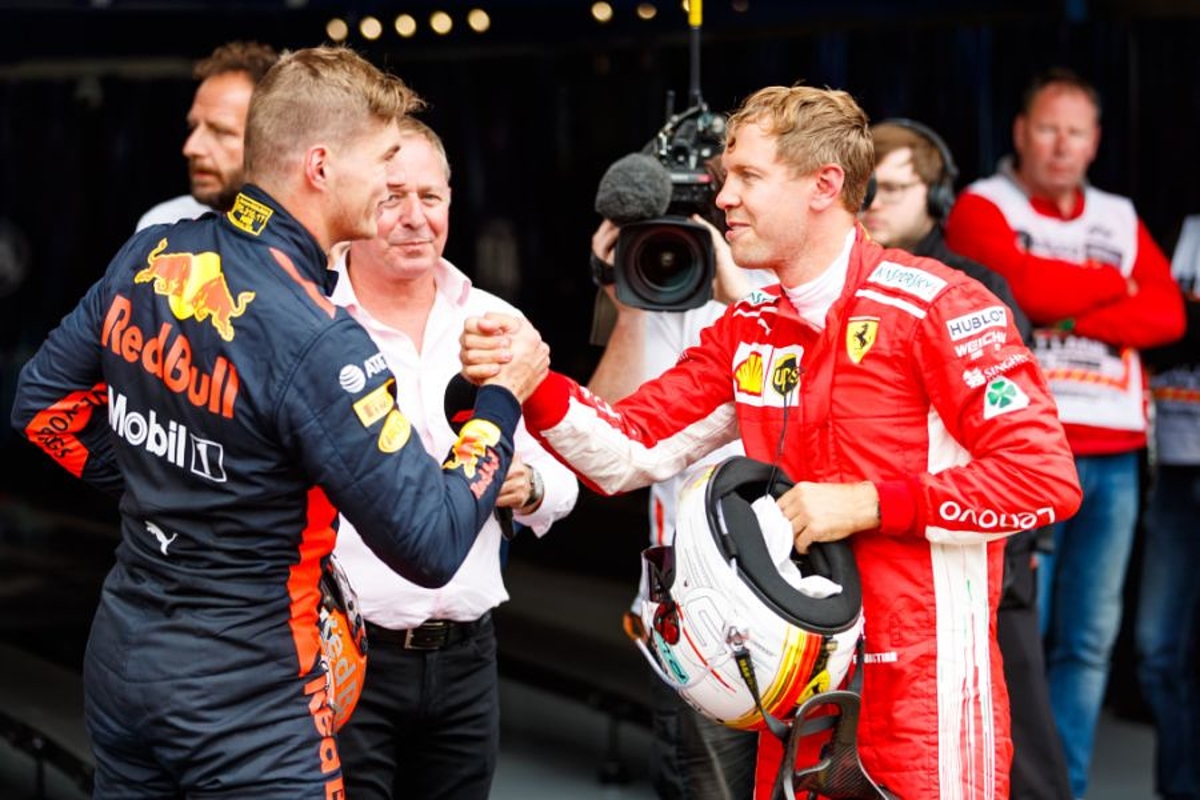 Verstappen quicker than Vettel - Ricciardo
Verstappen quicker than Vettel - Ricciardo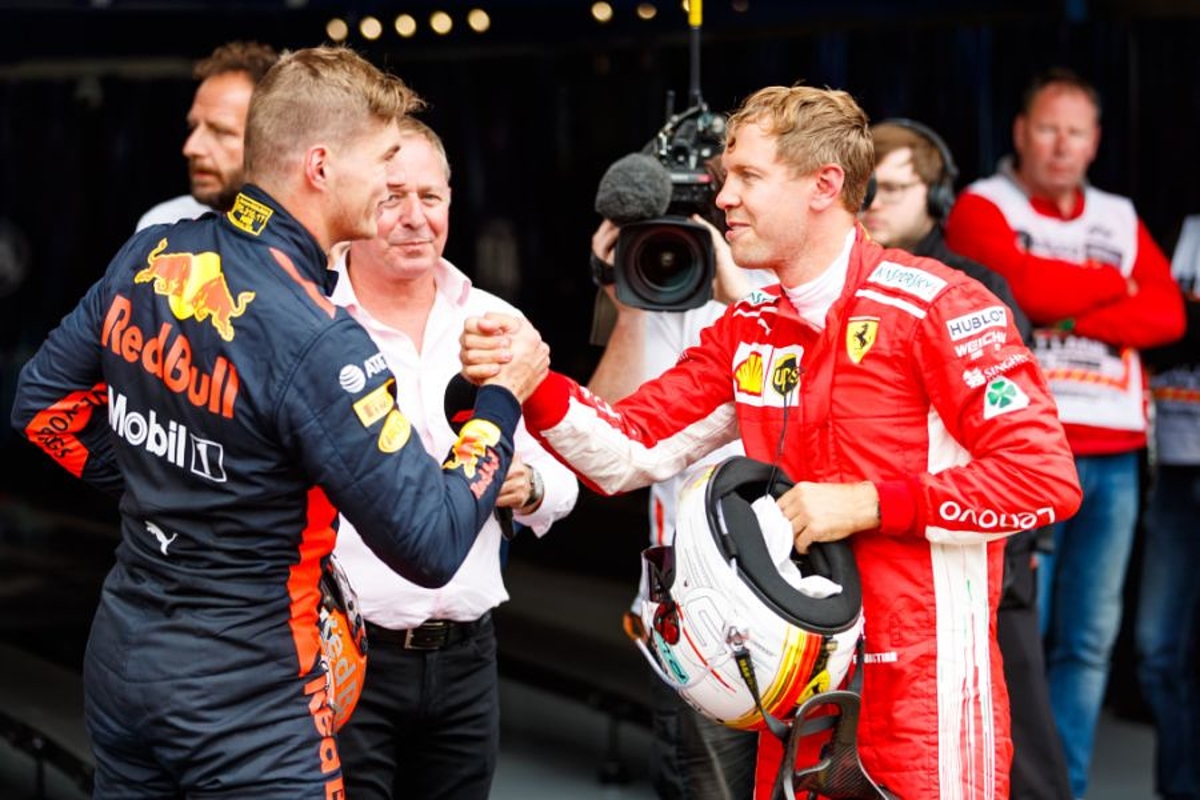 Daniel Ricciardo pegged Max Verstappen as quicker over a single lap than Sebastian Vettel, when asked to compare his former Red Bull team-mates. Ricciardo believes Verstappen's youth means he may go on to be a better driver than Vettel in years to come.
Vettel dominated F1 between 2010-2013, winning his four world titles, but came up short against Ricciardo in 2014 as new regulations checked Red Bull's progress.
The German departed for Ferrari in 2015, with Verstappen arriving the following year after an error-prone stint from Daniil Kvyat and the Dutchman has left a big impression on F1, although he is yet to leave his mark on a title battle.
Regardless, Ricciardo believes Verstappen tops Vettel in terms of pure speed.
"I won't take anything away from Seb, he is not slow by any means," Ricciardo told Nico Rosberg on the 2016 world champion's 'Beyond Victory' podcast.
"Probably as well because Max is still young, and if he's quick now, he's probably only going to get quicker. Seb has been doing it that long, I think you always improve as a driver, but there's less room for him to grow, and more for Max.
"If Seb's listening, sorry Seb!"
Ricciardo also offered a glimpse into working with Vettel, explaining the laser-guided focus that the German's success is built upon.
"I was excited for that challenge, the on-track challenge but also to see how he worked off-track," he said. "There was a lot of attention to detail. He lives and breathes racing.
"I felt he didn't have many other hobbies. It was just racing and he was really absorbed by it. He had a good way of communicating, he was firm but not disrespectful.
"If something wasn't good enough, he would say 'It's not good enough, we can do better', but it got the message across. He was direct but was still kind. He shook everyone's hand and had a good balance."