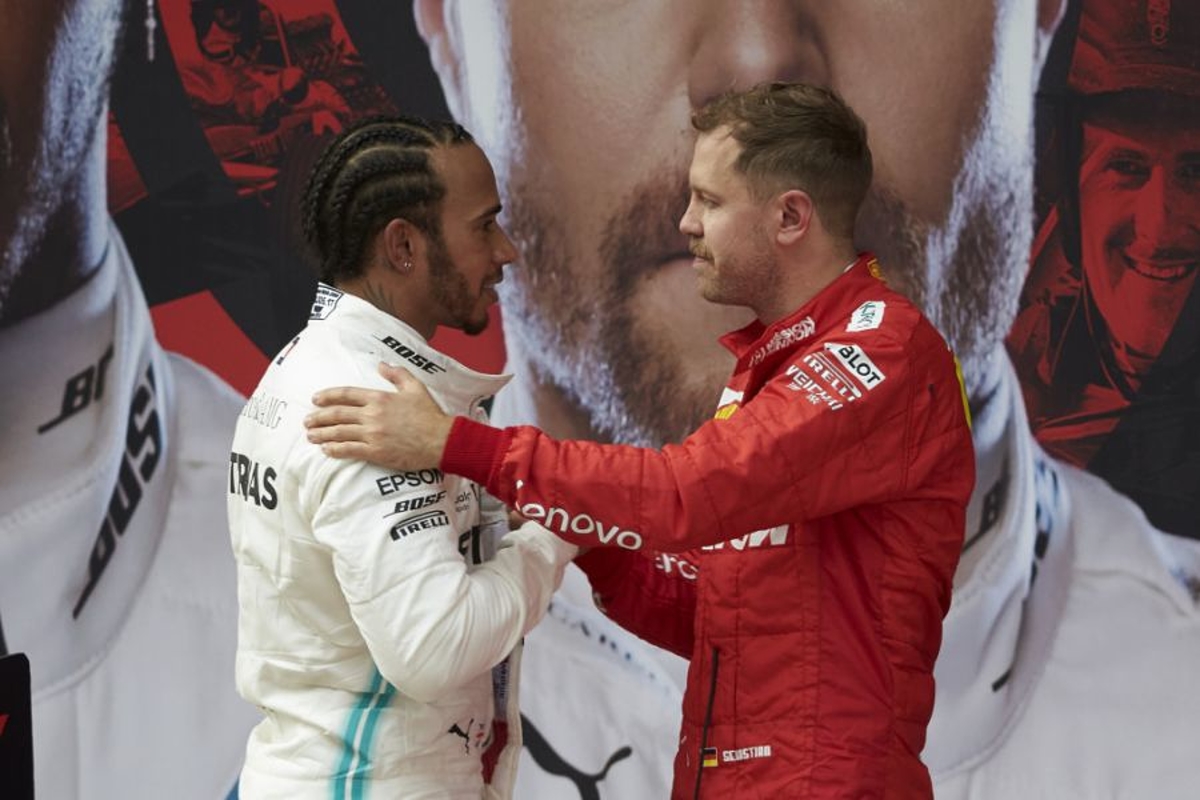 How to watch the Monaco Grand Prix: Free, online, live stream and F1 TV
How to watch the Monaco Grand Prix: Free, online, live stream and F1 TV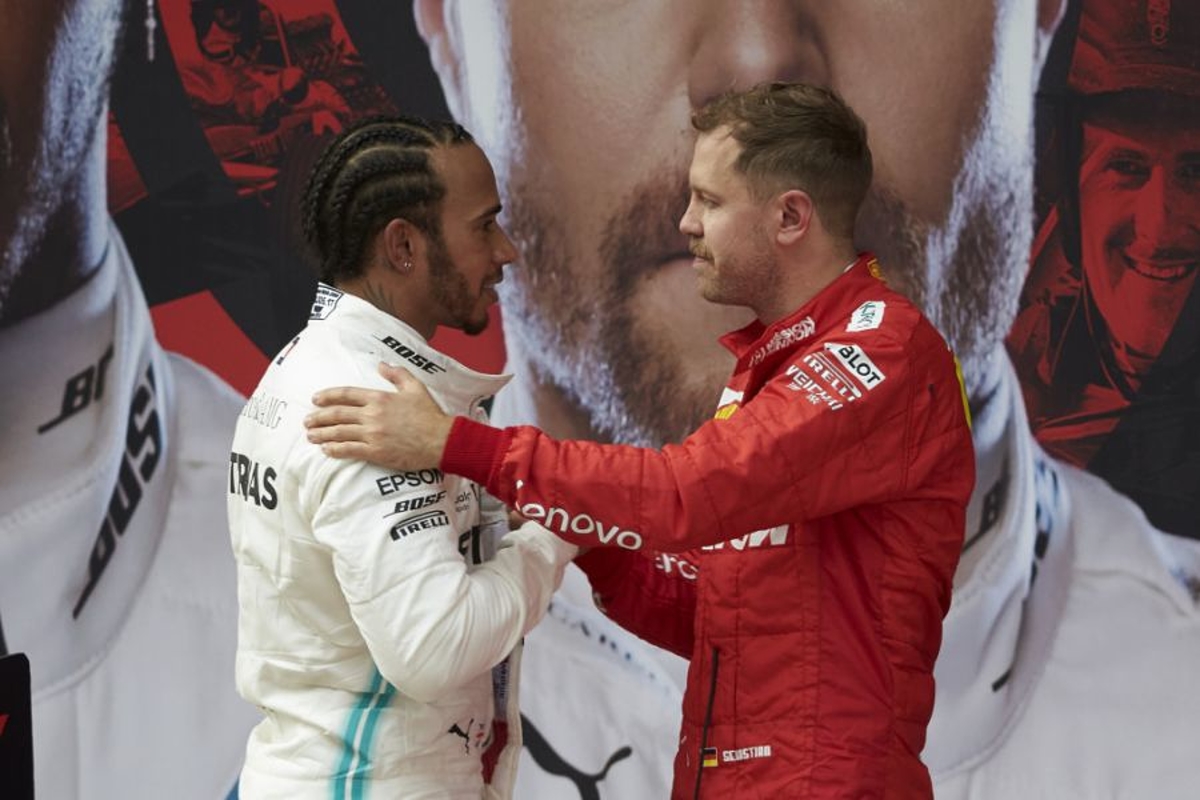 Known as the 'Jewel in the Crown' of Formula 1, the Monaco Grand Prix arrives when something special is needed to shake up the sport after Mercedes' utter domination of the campaign to date. The Silver Arrows took a fifth one-two on the bounce last time out in Spain.
If Lewis Hamilton and Valtteri Bottas fill the top two steps on the podium in Monte Carlo it will break an all-time F1 record for the best run by a team.
Although the Silver Arrows haven't always been strong here in recent years, the W10 looks a different beast and will take some stopping.
Once again the silver cars locked out the front row, while Ferrari endured a miserable Saturday, with Sebastian Vettel off the pace and Charles Leclerc going out in Q1 thanks to a strategy blunder.
Max Verstappen has looked like troubling the silver cars, but as we all know, Monaco is very tough to pass on - can the Dutchman pull off something special?
You'll have to tune in to find out! Here's how…
WHEN IS THE MONACO GRAND PRIX?
The Monaco Grand Prix will be held on Sunday May 26 at the Circuit de Monaco. The race will start at 15:10 local time (14:10 BST, 08:10 ET).
On-track action begins with Thursday's first practice session at 11:00 local time (10:00 BST, 05:00 ET), with the second session starting at 15:00 local time (14:00 BST, 08:00 ET).
Monaco Grand Prix: Starting grid with penalties appliedRead more
Saturday's qualifying session starts at 15:00 local time (14:00 BST, 09:00 ET), following on from the third practice session, which starts at 12:00 local time (11:00 BST, 06:00 ET).
HOW CAN I WATCH THE MONACO GRAND PRIX IN THE UK?
Every session of the Monaco Grand Prix will be shown live on Sky Sports' dedicated F1 channel. Customers who subscribe to Sky Sports F1 can also watch all the action on the move thanks to the Sky Go app.
Wet Monaco GP on the cards? Forecast 'looks pretty horrible'Read more
Alternatively, you can purchase a NOW TV Day Pass for just £8.99 to watch all of Sky Sports' coverage on your smart TV, mobile device, tablet or computer.
NOW TV are also offering a limited offer which allows fans to purchase the entire season of F1 for just £5 a week (£195 one off payment).
IS THE MONACO GRAND PRIX ON CHANNEL 4?
No – only the British Grand Prix will be shown in full on free-to-air television in the UK this year. Highlights of all 20 other races will be shown in a "prime-time" slot on C4.
HOW CAN I WATCH THE MONACO GRAND PRIX IN THE USA?
ESPN will carry live coverage of every session from Monte Carlo to subscribing fans Stateside.
Friday's first and second practice sessions will be aired on ESPN2 and ESPNU respectively, with Saturday's practice and qualifying to be aired on ESPN2. Sunday's race will be available on ESPN2. Coverage on ESPN is pulled from the Sky Sports in the UK.
Kimi Raikkonen exactly as excited as you would expect to reach 300 races at Monaco GPRead more
Live streaming is available via the ESPN App.
HOW CAN I WATCH THE MONACO GRAND PRIX IN AUSTRALIA?
Every session is shown live on subscription service Fox Sports. The coverage is pulled in from Sky Sports in the UK.
Free-to-air Network Ten have live-coverage rights for the Australian Grand Prix only, showing highlights for the 20 other events in 2019.
Foxtel's streaming service Kayo offers fans the chance to keep up with F1, AFL and more on the move.
HOW CAN I WATCH THE MONACO GRAND PRIX IN CANADA?
Free practice two, qualifying and the race will be aired live in English on subscription channel TSN, which pulls in coverage from Sky Sports in the UK. The TSN GO app allows fans in Canada to watch F1 on the move.
French-language coverage is available on RDS to subscribers, which will air qualifying and the race live. You can download RDS GO if you are out and about.
HOW CAN I WATCH THE MONACO GRAND PRIX ON F1 TV PRO?
F1 TV Pro, with exclusive camera angles and live coverage of every session, is available to fans in multiple territories.
Check F1's official website to see if F1 TV Pro is available in your location. You will need to pay a fee to subscribe, rates vary depending on locations.
F1 TV Pro is available on most PC operating systems, as well as many mainstream tablet and mobile providers – for a list of all suitable devices, click here.