Reigning world champion Lewis Hamilton says he will not return to racing once he decides to bring the curtain down on his Formula 1 career, having observed the return of Michael Schumacher to the grid in 2010 as a mistake.
Although Hamilton has talked up his desire to sample MotoGP, and recently described the all-electric Formula E series as "the future", he has long insisted he will retire from racing for good when he steps away from F1.
Schumacher retired in 2006 after dominating F1 with Ferrari, but returned with Mercedes in 2010. He failed to add to his 91 race wins and took a solitary podium in three seasons before he stepped away again and was replaced by Hamilton, who has gone on to run the rule over the V6 Hybrid era.
Although Hamilton understands the emotions that pulled Schumacher back to F1, he says he does not intend to follow suit.
"Never say never, but I do not think that I will compete in other series," Hamilton told De Telegraaf.
"I don't see that happening. I will probably continue to ride the bike, but purely for fun.
"It will be very difficult to stop racing. There's a reason that Michael Schumacher returned in the past.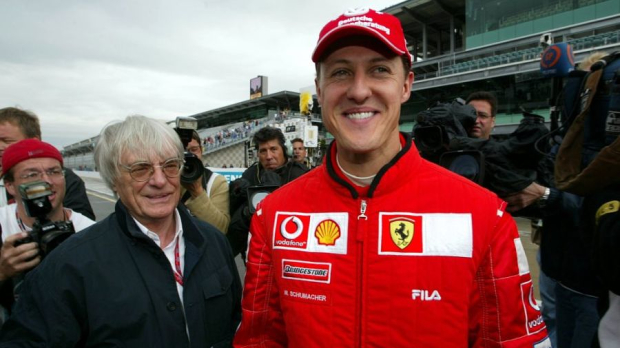 "I certainly won't do that. That is never a smart idea.
"Also see how that ended with Michael Jordan, it was a disappointment.
"I also learned from those examples, but it says something. It is an addiction that is very difficult to replace."
With fashion and music thought to be top of his list of areas to move into after racing, Hamilton also threw up another field he could explore.
"Let me put it this way: I am very interested in technology," he added. "How the world develops in that area.
"In the coming years, 130 million electric cars will be on the market in China. I find it very interesting to see things like that."