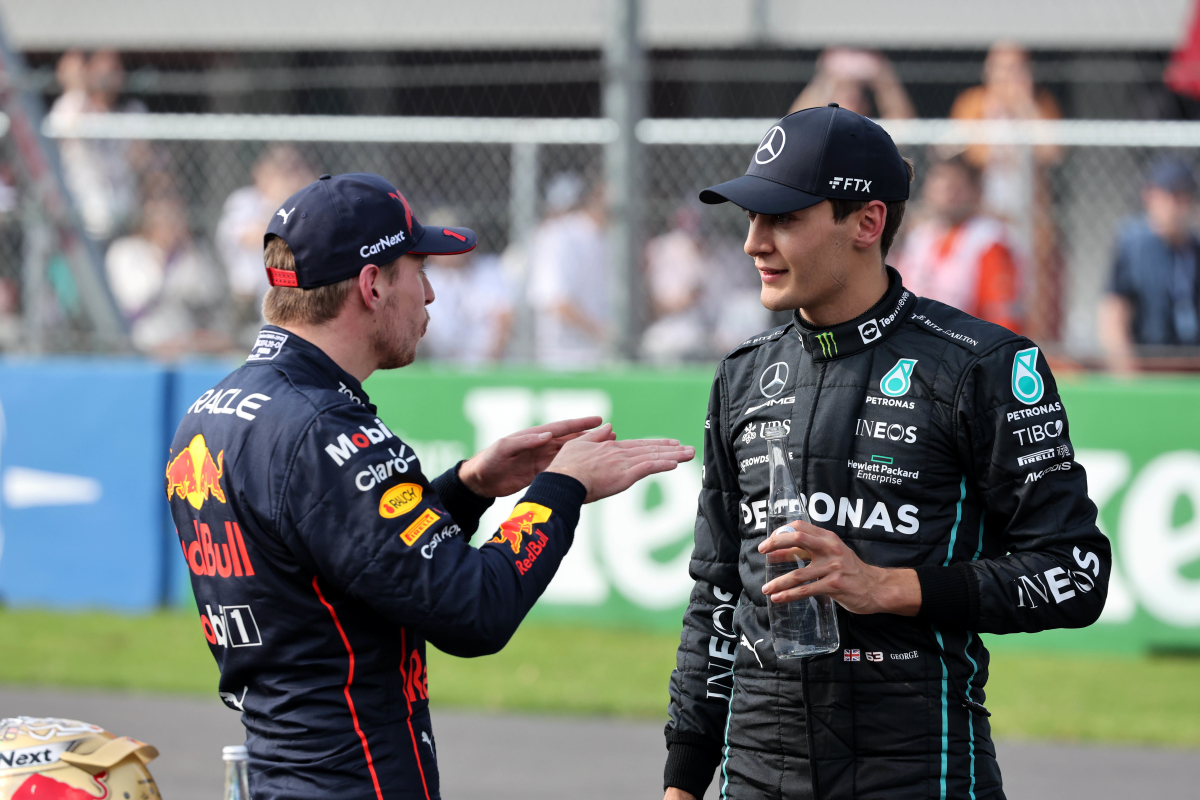 Russell opens up on 'AGGRESSIVE' Verstappen claims with 'DANGEROUS' F1 drivers on the grid
Russell opens up on 'AGGRESSIVE' Verstappen claims with 'DANGEROUS' F1 drivers on the grid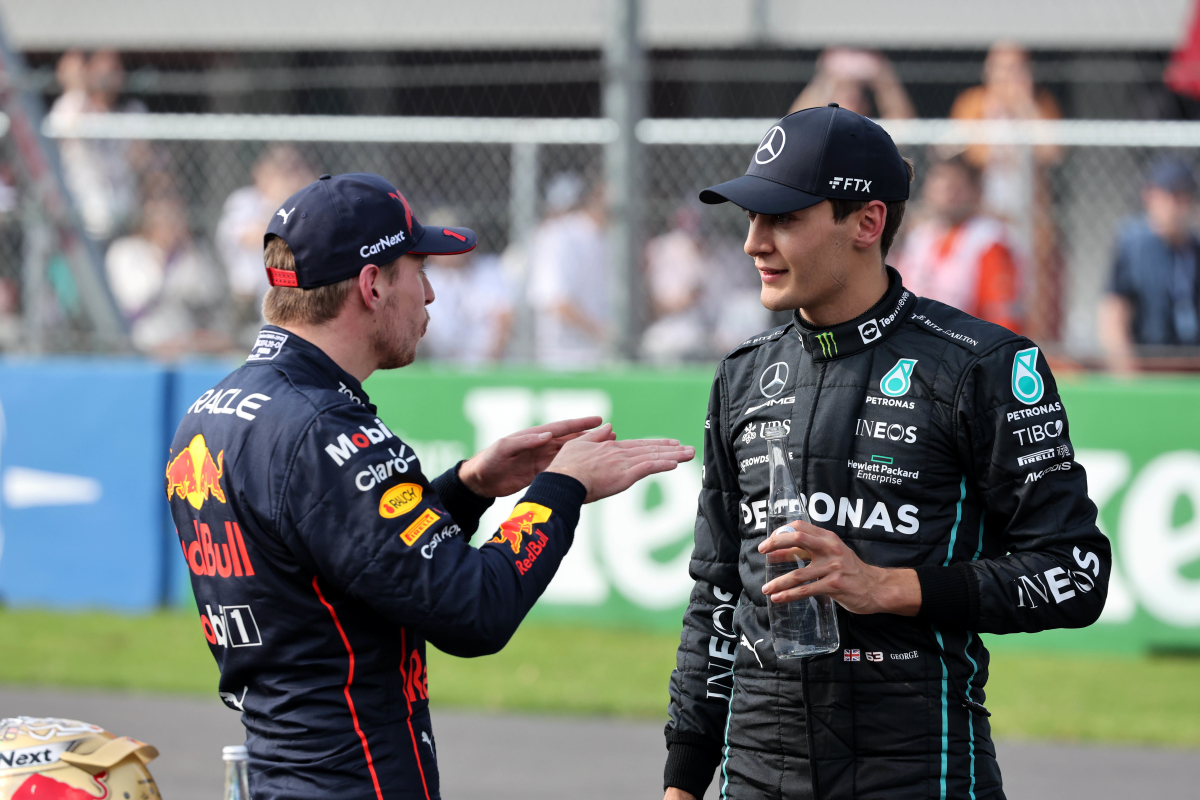 George Russell has admitted that Max Verstappen is "probably less aggressive than he's ever been", after revealing that there are three drivers on the current F1 grid that he "wouldn't feel comfortable going against".
Russell and Verstappen are no strangers to confrontation. The Dutchman called the Mercedes driver a "d***head" after being forced wide during the Baku sprint race earlier in the season.
The man from King's Lynn then claimed that Verstappen was being "pathetic" in a back and forth that dominated the weekend's headlines.
READ MORE: Verstappen preparing for 'UNIQUE' F1 challenge
But Russell has now looked to put that behind him, after he insisted that the two-time world champion is no longer as aggressive a driver as he once was.
"I think we [the F1 drivers] all know each other pretty well," Russell told Autosport ahead of the Spanish Grand Prix. "We know each other's driving styles, we know the risks one another take.
"I first raced against Max and Charles [Leclerc], and Esteban [Ocon] actually, in 2011.
"I actually raced against those guys before I ever raced against Alex [Albon] or Lando [Norris], which is a bit interesting considering the nationality differences.
"But, equally with Alex and Lando, [we] grew up in go-karting watching other races. So, I'd always be watching Alex racing in the age category above, or Lando in the category below.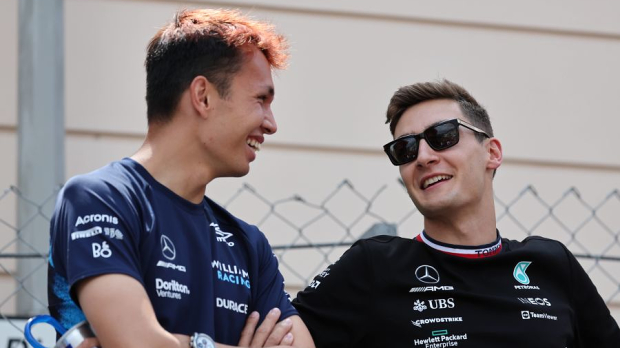 "We know each other and probably that does contribute towards how we race one another.
Russell: 'Max is less aggressive now'
"But, equally, when you're battling for a championship you fight slightly differently and equally now Max is probably less aggressive than he's ever been in the past because he's in not in a position that he needs to be aggressive.
"And he can lose a position and know that he'll get it back later down the line.
"Whereas we're probably in a bit more of a 'do or die' position now to get that one chance of victory throughout a season."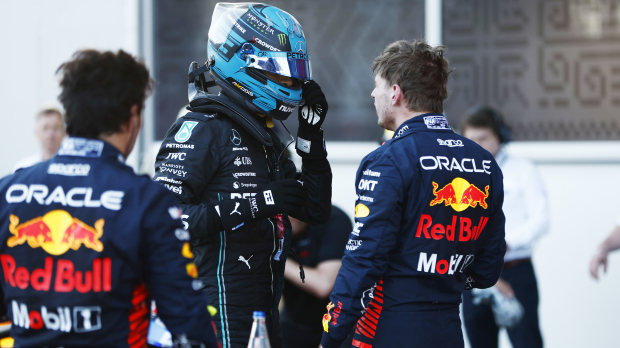 Russell then went on to suggest that there were "maybe three drivers on the grid who you wouldn't feel comfortable going against".
"There's a trust between most of the drivers," he added. "I don't think [the three unnamed drivers] have the spatial awareness of others.
"So, actually you prefer fighting hard against the great drivers because you know that they're going to be able to control their car better and place it in hard positions but not dangerous positions comparing with somebody who maybe isn't at the same level as the best."
READ MORE: Mercedes give Russell new NICKNAME in cheeky social media jibe