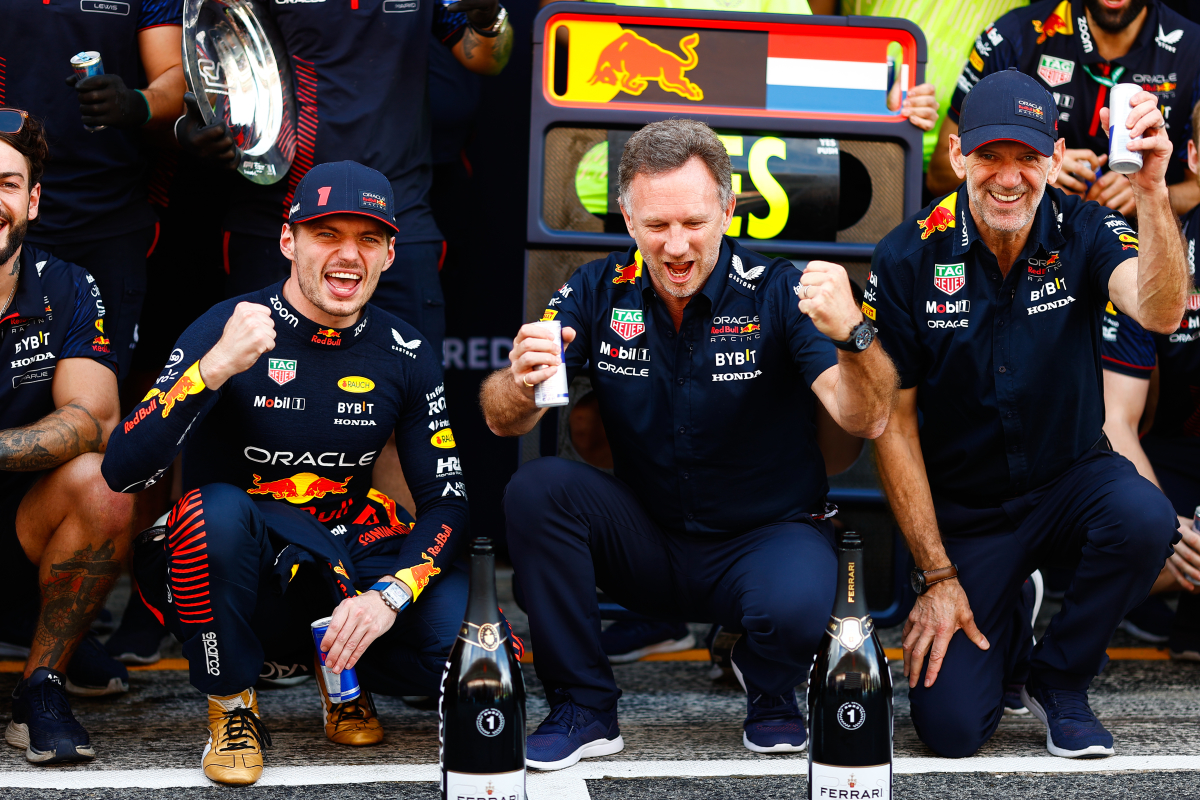 Red Bull's MIND-BOGGLING 2023 F1 stats show why they can focus on 2024
Red Bull's MIND-BOGGLING 2023 F1 stats show why they can focus on 2024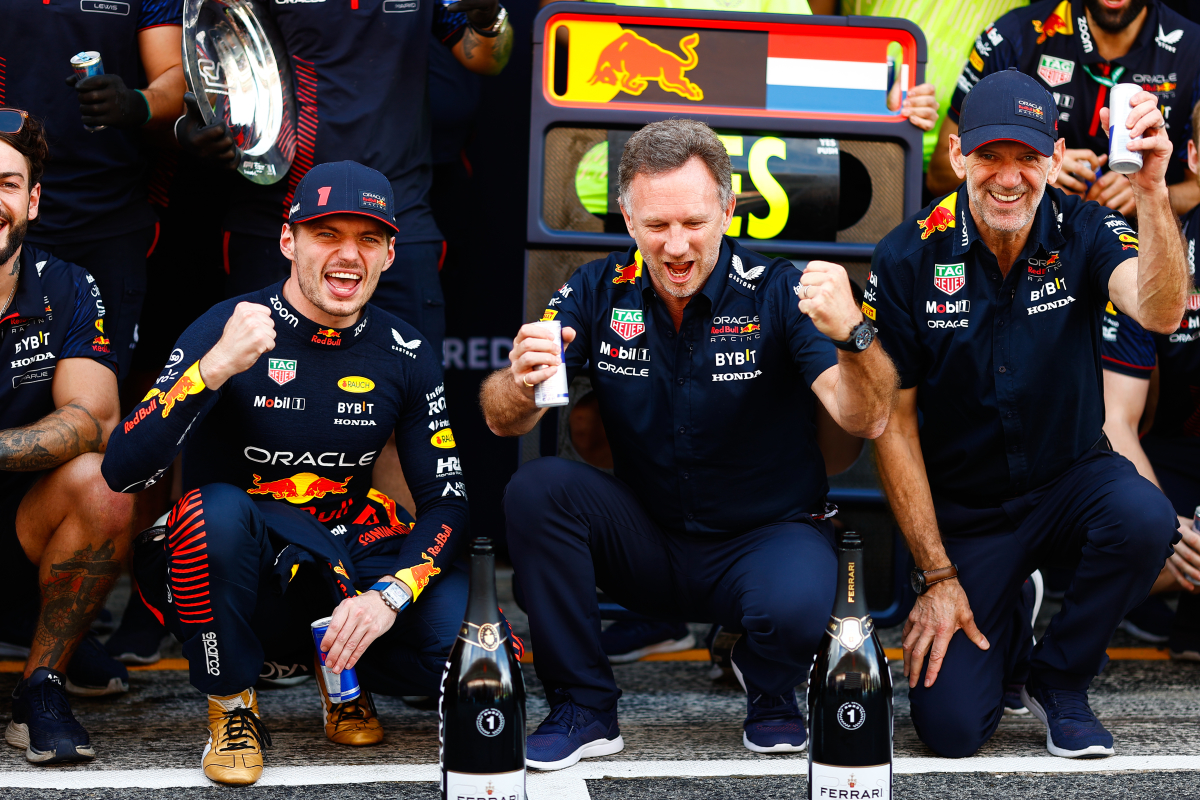 In the world of Formula 1, Red Bull Racing has left a trail of broken records in their wake, setting the stage for an unprecedented season.
The Austrian team's Spanish GP win marked their 17th triumph in the last 18 Grands Prix—a feat unmatched in F1 history. The energy drink company are now only one win away from joining the illustrious 100-win club currently occupied by Ferrari, McLaren, Mercedes, and Williams.
While McLaren came close to a perfect season in 1988 with 15 wins out of 16 races, their campaign was marred by a collision between Ayrton Senna and Jean-Louis Schlesser at Monza.
Ferrari replicated this record in 2003-2004, and Mercedes did the same from 2014 to 2015. However, McLaren remains the sole team to have won all but one race within a single season.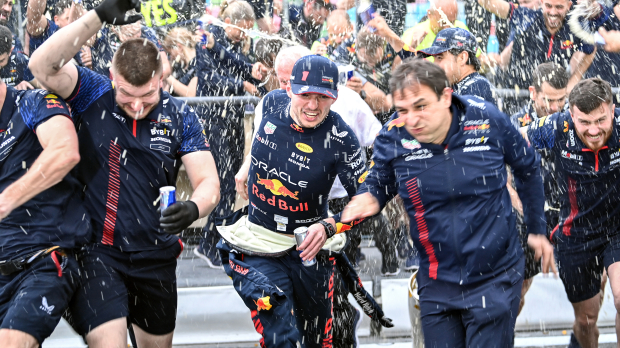 The Flying Dutchman
Red Bull now holds a commanding 135-point lead at the top of the constructors' championship, after multiple wins from two-time world champion Max Verstappen.
The 25-year-old surpassed Nigel Mansell to become the sixth driver with the most laps led in F1 after completing his ninth start-to-finish victory.
Verstappen also completed his third career grand slam after starting on pole position, leading every lap and setting the fastest lap, despite receiving team orders not to attempt to do so.
Although there were talks that Aston Martin's Fernando Alonso could be the driver to take the fight to the Dutchman, Verstappen has amassed an astonishing 170 points from just seven race weekends, leaving the Spaniard trailing by 71 points, a deficit no driver in F1 has ever overcome.
READ MORE: Jos Verstappen: His life in F1 and how he drove Max to greatness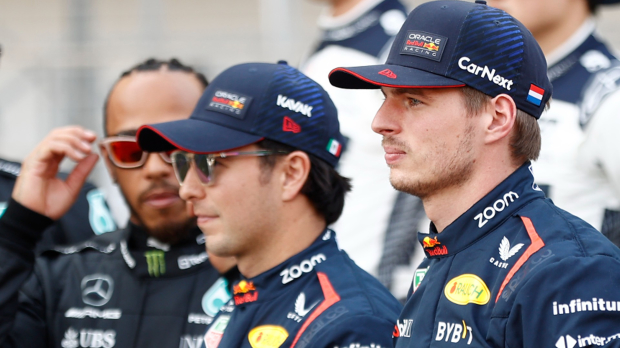 Time to plan ahead
Red Bull's dominant start to the season has led to an intriguing shift in focus. Christian Horner, Red Bull team principal, acknowledges that they can now strategically allocate their limited aerodynamic resources toward the development of the 2024 car.
"We have to balance between this year and next year," he said.
"The team is currently doing an incredible job and is extremely efficient. Since Bahrain, we have only made very subtle developments to our car while others have brought big updates.
"Nevertheless, the gap has remained quite the same. That's very encouraging."
While their RB19 is already a championship-worthy car, Horner isn't getting too far ahead of himself.
"We are focused on Montreal. We want to secure our 100th victory there," he stated.
"Then we have our home race in Austria and after that, the next home race at Silverstone.
"We go from one Grand Prix to the next without thinking too far ahead."
Red Bull Racing's aerodynamic excellence, thanks to Adrian Newey, matched with Verstappen's ability has propelled them into a league of their own.
Their record-breaking start to the season and the prospect of further success have established Red Bull as the team to beat, leaving their competitors trailing in their wake. As the season unfolds, the story seems to become a matter of not if but when Verstappen will become a three-time world champion.
READ MORE: Why Adrian Newey is the BEST and WORST thing to happen to F1