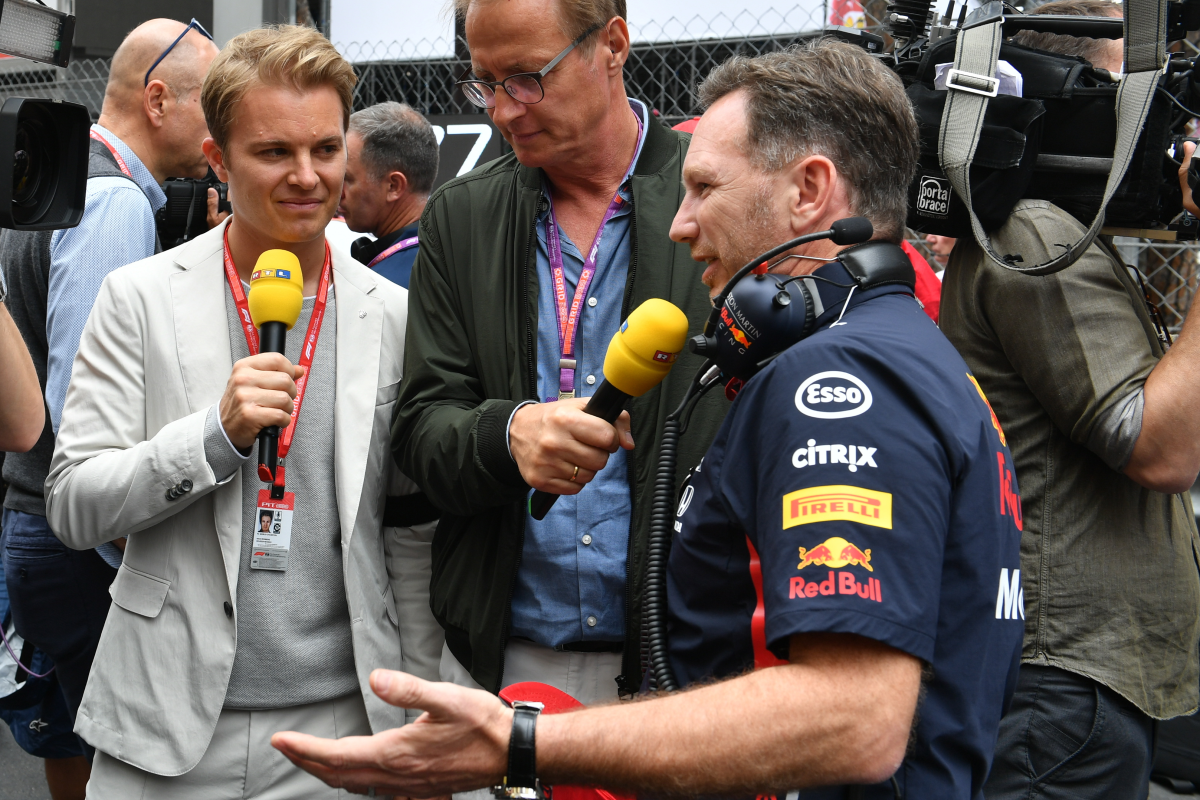 Horner SLAMS former F1 champion over Perez criticism compared to Verstappen
Horner SLAMS former F1 champion over Perez criticism compared to Verstappen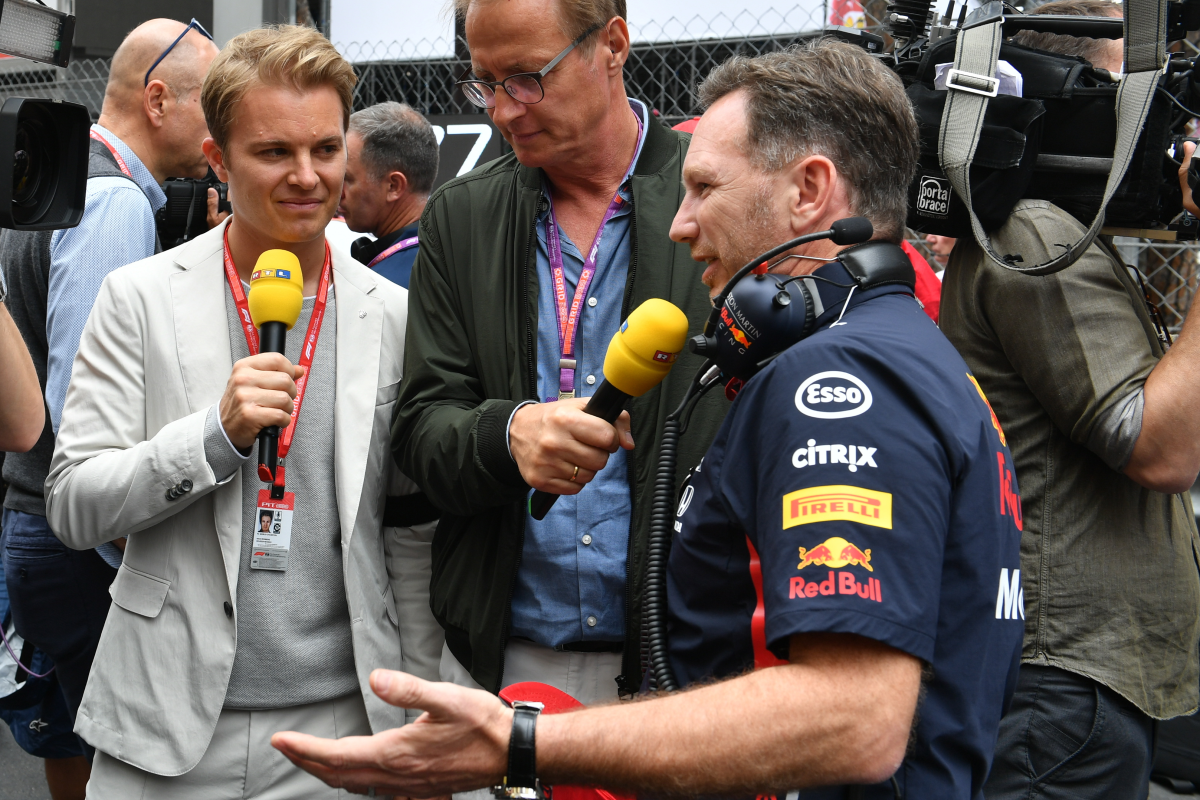 Christian Horner has told Nico Rosberg that he is "happy to criticise" all the Formula 1 drivers now he is no longer in a Mercedes car, as the Red Bull team principal came to Sergio Perez's defence amid comparisons to Max Verstappen.
A poor qualifying from Perez saw him start the race in 11th, but the Mexican recovered to finish fourth – pushing George Russell for a podium place at the end of the race.
Horner praised Perez for his ability to recover in the race, but Rosberg disagreed with this view and pressed the Red Bull boss to elaborate on his analysis – something that Horner took issue with.
READ MORE: Alonso takes aim at Hamilton with SALTY Verstappen claim
"Christian, you were just saying he did a good race," Rosberg told Sky Sports. "But I thought he had quite a lack of performance, especially in the early part of the race. Isn't that true? I mean, really comparing to Max there were some laps where it was quite a gap."
"You're quite a critical kind of guy though, aren't you?" Horner replied. "You're tough on these guys, you know now you're not in the car you're happy to criticise all the guys.
"He lost out in the early laps and he didn't have a great start. George managed to get away [with] running off track, getting on track, [and] not getting any penalty from that.
"I think that was the difference at the end of the day. Checo – his race was getting stronger and stronger in that last stint in particular, he was really coming back very strong. Just not enough laps to fight for the podium."
'Nobody would have beaten Max'
The Red Bull team principal was also asked if the gap between Verstappen and Perez was now too big for the Mexican to claw back, something that Horner acknowledged, but did not completely agree with.
"I think if you look at the points now, there's a big split between the two of them. If anything, that should take pressure off him. He has nothing to lose now and I think he just needs to relax.
"He can breathe out and just drive like we know he's capable of. Like he did in Azerbaijan and some of the early races this year. I think today was a good recovery from him, and I think that'll give him confidence as we head to Montreal.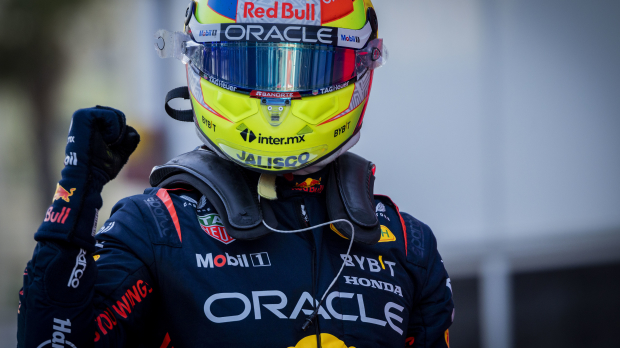 "Being Max Verstappen's teammate, take nothing away, there is not a driver out there today, I believe that would've beaten Max in that car today.
"He's up against a driver that is at the very top of his form and that's very tough. Checo, mentally it's a really tough thing to deal with. But as I said, I think now there is that separation in the points.
"That may actually take the pressure off him a little and the expectation he's putting on himself. He needs to let go of that now and just be free to drive."
READ MORE: Hamilton MISSES Cullen 'every day' as Mercedes star opens up on split