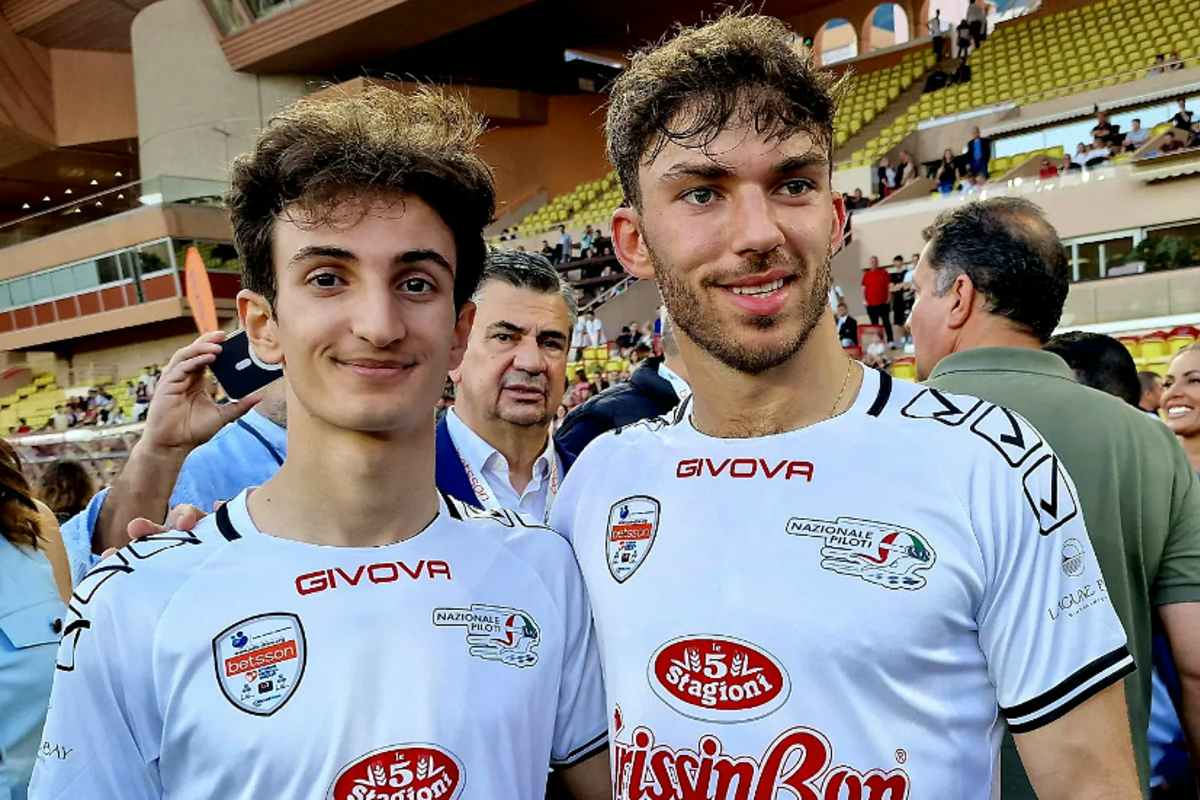 F2/F3 Power Rankings - Verstappen Monaco display BEATEN by rising star
F2/F3 Power Rankings - Verstappen Monaco display BEATEN by rising star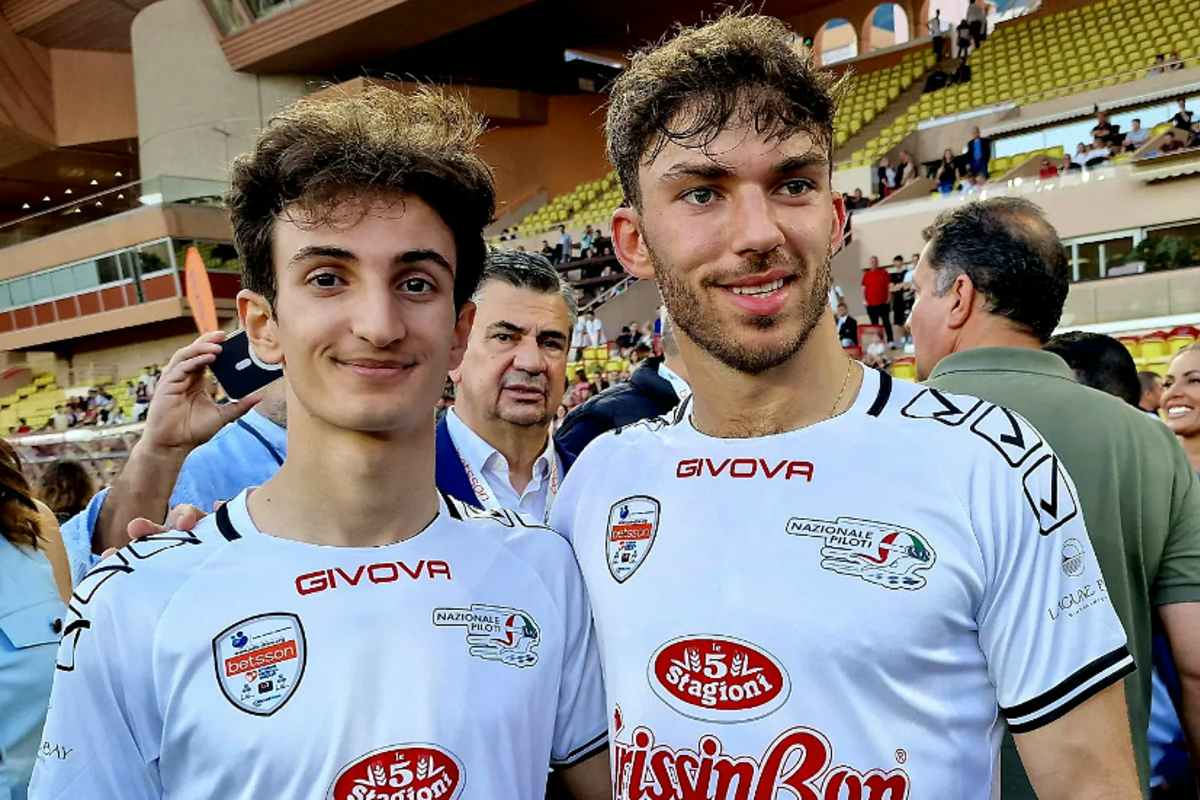 We might not know the sporting impact of Emilia Romagna's absence in Formula 2 and Formula 3 until much later this year, but both championships had their chief protagonists excelling in the principality last weekend.
In Formula 2, the names topping the tables rose to the top at the season's toughest circuit, with Frederik Vesti and Theo Pourchaire showing they're the ones to beat in the second tier of racing.
Formula 3's first trip to Monaco since rebranding from GP3 wasn't the first Monte Carlo running for many of its drivers, with last year's Formula Regional European Championship by Alpine graduates unusually having the edge on any second-season F3 drivers.
Dino Beganovic and Gabriele Minì used that familiarity to good effect with their session-topping laps in the split qualifying to add even more Monaco silverware to their trophy cabinets after their 2022 FRECA podiums and wins.
READ MORE: https://www.gpfans.com/en/f1-news/108558/max-verstappen-f1-monaco-grand-prix/
Formula 2
Frederik Vesti - A
There's not a lot to say for any of the drivers from a racing perspective this weekend. The weather stayed at bay in both F2 races, leaving those that qualified well needing to hold their nerve on Sunday for maximum points.
Vesti did just that, with his lap in qualifying Group B just doing enough to earn the top spot and edging championship rival Pourchaire onto the second row by just five-hundredths of a second.
Leading the championship isn't what I expected to see from the Dane this year, but he's earned his P1 after becoming the first driver to take two Feature Race wins in 2023.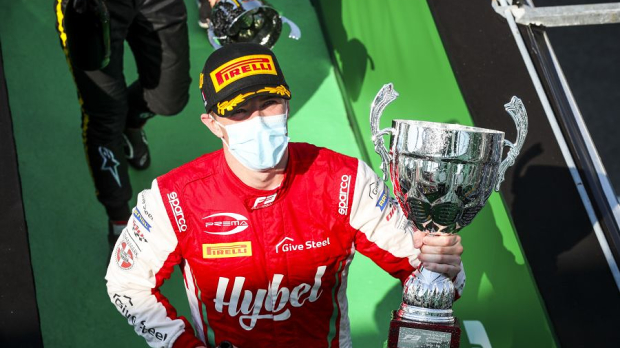 Theo Pourchaire - A
The French driver took success in Monaco in F2 machinery before, but he couldn't repeat that this time after Vesti pipped him to pole on Friday.
What impressed me most from Pourchaire this weekend was his patience. The Saudi Arabian crash into Ollie Bearman in March has evidently taught him lessons, and he's benefiting from those learnings.
Victor Martins' squeeze off the line might've caused an ART-on-ART crash in the Feature Race, but Pourchaire held back, and the subsequent (and deserved) penalty for Martins for not slowing under double-waved yellows had the Sauber-backed driver take P2, even with a calamitous pit stop.
Zane Maloney - B+
It was a toss-up between The Boy from Barbados and Kush Maini for my third and final shoutout in F2, but Maloney's podium sealed the deal.
Not taking anything away from Maini, who continues to impress me, and whose hopes of Sprint Race points ended with a Clement Novalak attack, but the Indian driver's qualifying undid his weekend.
On the other hand, Maloney scored another top 10 in qualifying, his third in a row, to help his points haul with P5 in the Sprint and P3 in the Feature.
Silverware shouldn't have come as a shock, though — the last visit to Monte Carlo for Maloney had him walk away with a win and P2 in Formula Regional's 2021 race.
Formula 3
Gabriele Mini - A+
There were only the slightest margins to pick out a star of the weekend in Monaco, but that accolade belongs to Mini. The Italian is always fast, but bad luck sometimes gets him on the back foot, especially compared to long-term rival Dino Beganovic, who Mini put an impressive move on in the Sprint Race.
At a track where the slightest bit of misfortune can unravel everything, Mini didn't put a foot wrong and fired in an unbelievable qualifying time nearly nine-tenths better than his fellow Group B peers to take pole. Forget Max Verstappen's third sector on Saturday... this was the best lap of the weekend for me.
Dino Beganovic - A
Bouncing back from his Australian Feature Race error, Beganovic's Group A P1 time looked like an insurmountable lap before his Hitech rival's supreme effort game in the second qualifying group.
Nonetheless, the front-row start meant he was in the best place to push for P1, and he kept the pressure on Minì for all 27 laps of the Feature Race, crossing the line under a second behind.
As Sebastian Montoya disastrously demonstrated, overtakes in Monaco are not a simple task in F3 machiner, so Beganovic staying in DRS to hope for a slip-up was his best approach, and he did everything he needed to.
Luke Browning - A-
Now a member of the Williams Driver Academy, Luke Browning's maiden outing racing in the Grove-based team's livery went well, beating the three other Williams-backed challengers vying for the F1 team's attention.
He didn't get a podium, but that could've changed had he found just three-thousandths in qualifying to stop Beganovic from taking Group A's fastest time for a front-row start
While the Brit's GB3 triumph last year is no straightforward feat, going up against the Regional racers and second(and third)-year F3 drivers with more familiarity with the European tracks and beating them is arguably an even more impressive achievement.
2023 Ongoing rankings
Only one name change in my top-10 names across F2 and F3 from Baku as Gregoire Saucy replaces Ollie Bearman, but the Monaco pole sitters shake up the order somewhat after their sensational hot laps in Monte Carlo.
1.Gabriele Mini - F3 (Hitech) 2. Frederick Vesti - F2 (PREMA) 3. Gabriel Bortoleto - F3 (Trident) 4.Theo Pourchaire - F2 (ART) 5. Dino Beganovic - F3 (PREMA) 6. Pepe Martí - F3 (Campos) 7.Kush Maini - F2 (Campos) 8. Ayumu Iwasa - F2 (DAMS) 9. Zak O'Sullivan - F3 (PREMA) 10. Gregoire Saucy - F3 (ART)
READ MORE: Marko makes 'INCREDIBLE' claim over Verstappen barrier contact during Monaco GP