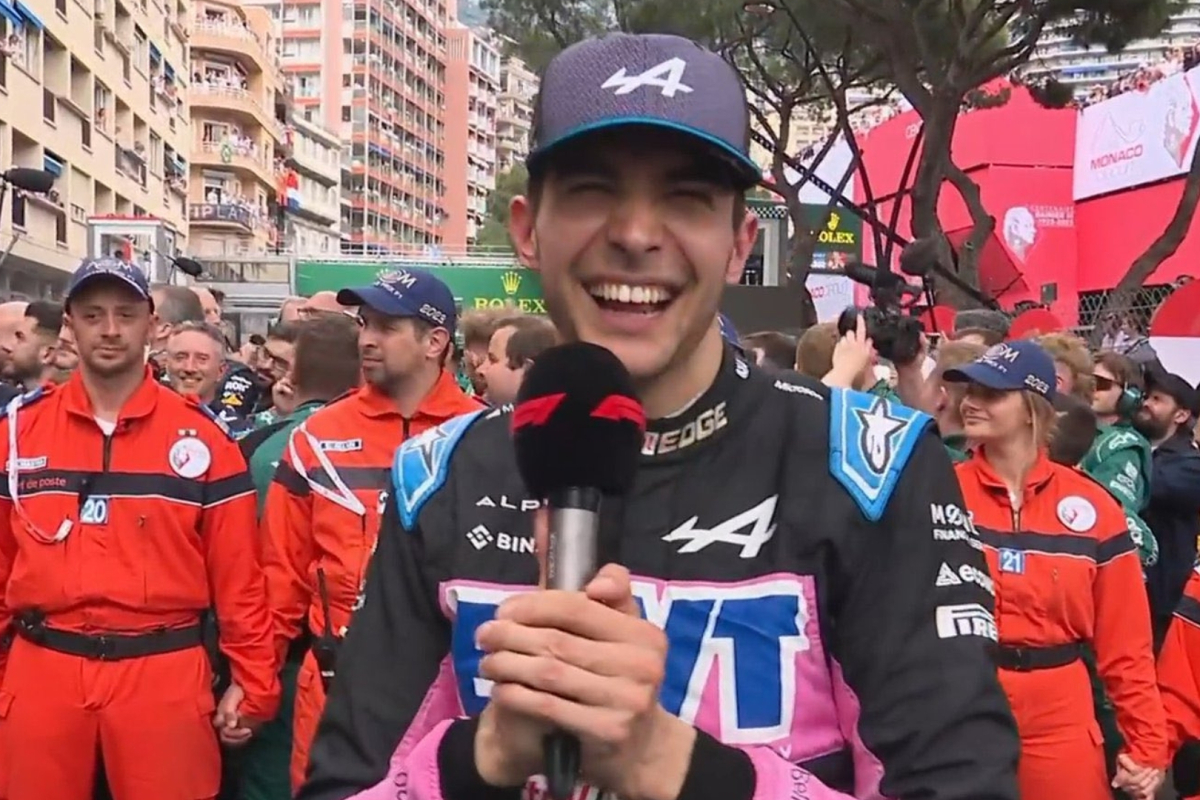 'Estie-bestie' confuses fans as Ocon finishes on podium in Monaco
'Estie-bestie' confuses fans as Ocon finishes on podium in Monaco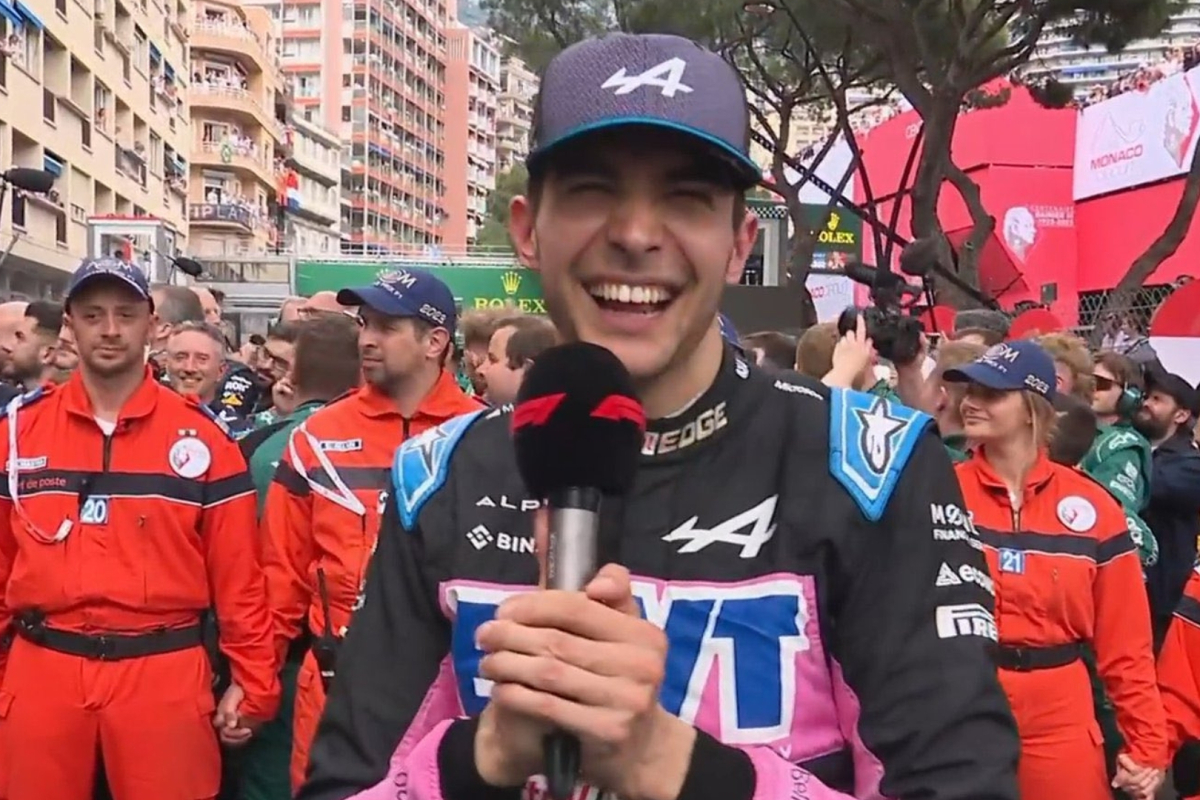 An Etsy Besty is someone who buys a lot of bespoke homeware on the internet, but what's an 'Estie Bestie'?
Well, that's the nickname Esteban Ocon gave himself as he celebrated finishing on the podium at the Monaco Grand Prix.
The Alpine driver started in P3 and finished behind Max Verstappen and Fernando Alonso despite the rain in Monaco to take third place in a chaotic race.
Speaking in the post-race interview, Ocon praised his team over the weekend, but began with a bizarre outburst:
"Estie-bestie's on the podium baby! We've done it. [It] was a super weekend from everyone at the team. From Thursday, from the simulator to all the practice sessions we improved the car from the beginning to the end and we didn't make a wrong foot anytime. Even when we put the inter tyres, it was the perfect lap to do so.
"I'm just enjoying the moment now; it's been a while since I've been on the podium. I hope this is the first of many!"
The Estie Bestie nickname left fans confused, with F1 Twitter mocking the moniker in a barrage of amusing tweets.
Here are some of F1 Twitter's best Ocon Estie-Bestie tweets from the Monaco GP:
I was pleased for Ocon until "Esty Besty". Now I hope he suffers a minor inconvenience like leaving the apartment then realising you left the iron on then you have to go home but you'd left your keys in your gym bag so you have to go all the way back. Something like that

— Spanners 🔧🔧 (@SpannersReady) May 28, 2023
Lauging at the thought of non F1 twt people watching this 😭

— F1 Reaction Pictures (@FormulaReaction) May 28, 2023
People who casually watch f1 listening to "ESTIE BESTIE IS ON THE PODIUM" pic.twitter.com/IfMw5H6ibI

— Holly 🏁 (@f1hollyx) May 28, 2023
OCON PODIUM YOU ROCK MY WORLD!! pic.twitter.com/LVaa2t04bw

— rul (@hamilt44n) May 28, 2023
Ocon: pic.twitter.com/3P3XiA5bos

— lucia 🌷 (@xluciaf1) May 28, 2023
READ MORE: F1 WAGs in 2023: Who are the partners of Verstappen, Horner and co?