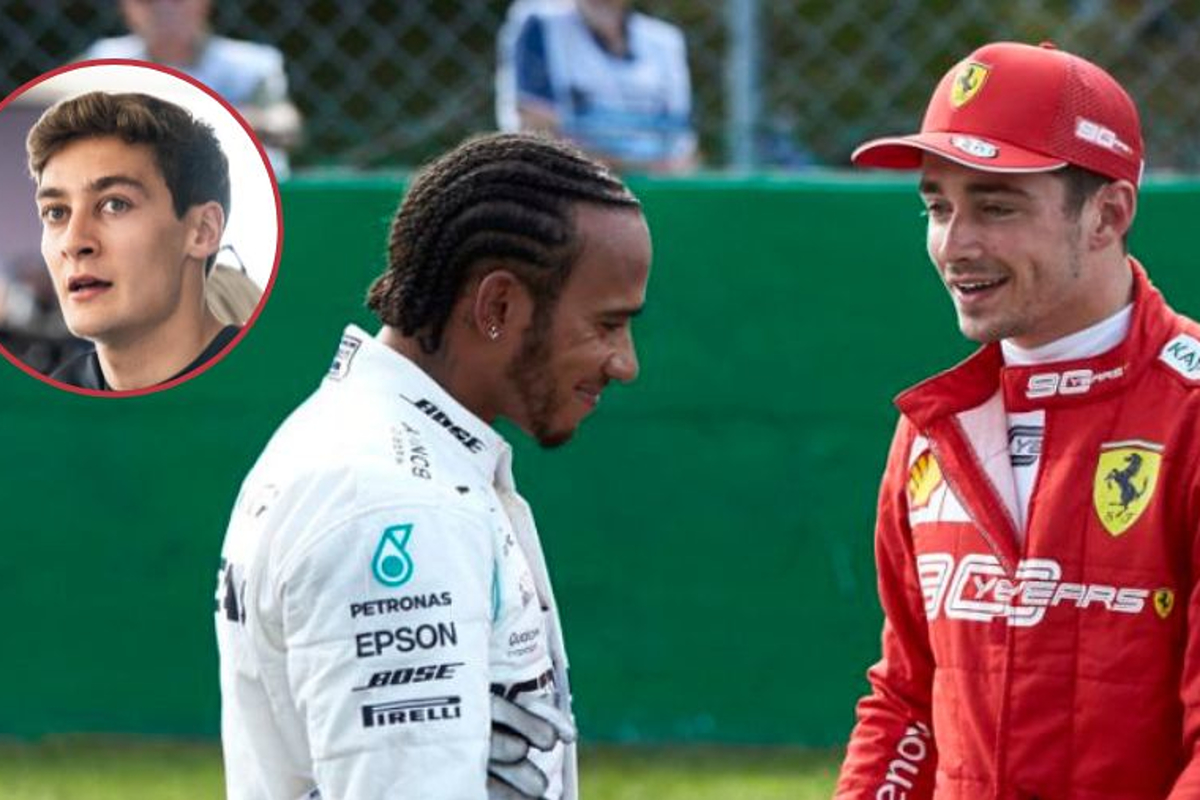 Russell begs Leclerc not to 'STEAL' Hamilton from Mercedes
Russell begs Leclerc not to 'STEAL' Hamilton from Mercedes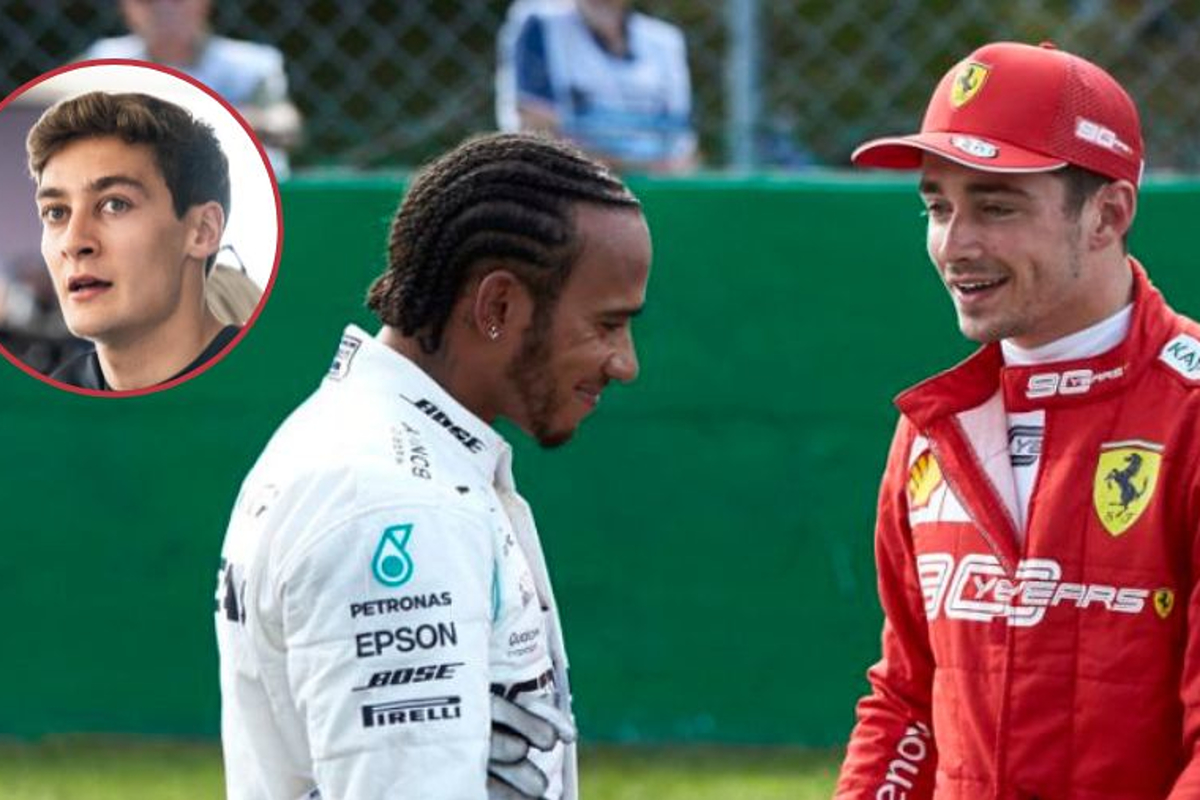 George Russell has taken to social media to humorously weigh in on the debate surrounding team-mate Lewis Hamilton's 2024 contract.
Rumours have been swirling about the seven-time world champion potentially moving to Ferrari to join Charles Leclerc on the team, leaving current Ferrari driver Carlos Sainz without a spot on the grid next year.
Hamilton has a decade-long relationship with Mercedes, with whom he has won six world championship titles.
However, the team's recent performance has been dismal compared with the impressive results garnered by the Brit in past seasons, and given Red Bull's current dominance, many have speculated that Hamilton may want to start fresh as he hunts for that elusive eighth world title.
Despite Mercedes playing down the rumours, and Hamilton himself Hamilton himself recently confirming that a fresh contract with the Brackley team is almost completed, speculation of Hamilton joining the Scuderia has not let up.
At a press conference ahead of the Monaco Grand Prix, Leclerc responded brilliantly to questions of a new team-mate, turning to Hamilton and saying jokingly: "Hello, Lewis!"
When this was posted on Instagram by the official F1 account, Russell was quick to comment.
Russell and Hamilton have been team-mates for two seasons, with the younger driver putting in an impressive showing against the veteran.
Russell made it clear he wants the relationship to continue, humorously commenting: "Don't steal my team-mate bro!"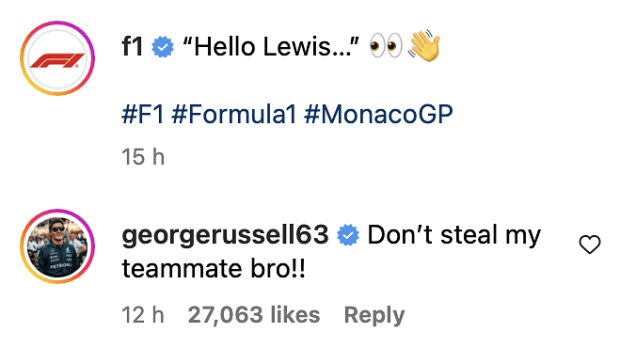 READ MORE: Charles Leclerc admits he is feeling the PRESSURE at Ferrari amid Hamilton rumours