Bottas launches bid to take BITE out of competition
Bottas launches bid to take BITE out of competition
Valtteri Bottas has opened a gluten-free pizzeria on wheels, with the aim of giving gluten-free options the 'flavour and soul' former creations lack.
The Alfa Romeo driver has several side hustles running, from co-founding a gin company to being an ambassador for a cycling brand.
Several drivers have ventured into the world of entrepreneurship, with Lewis Hamilton recently opening a new branch of his own fast food brand, Neat Burger.
READ MORE: F1 star Lewis Hamilton to open New York burger joint
Now, Hamilton's former team-mate seems to have followed in his culinary footsteps, opening his own food firm with the aim of bringing delicious, gluten-free pizza to the market.
The new brand, Gheezy Gheeze, sells 'gluten-free and crunchy pizza' and will operate as a 'pizzeria on wheels'.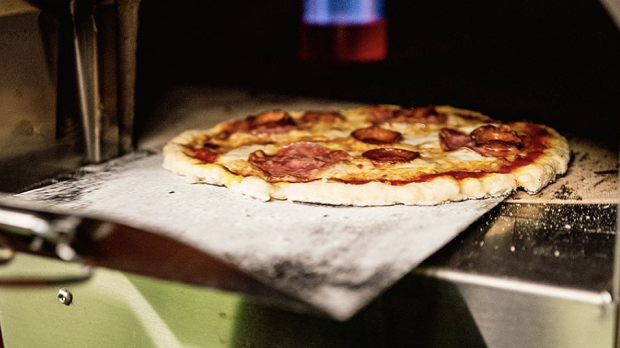 Writing about the new venture on Instagram, Bottas said: "We are launching gluten-free pizzeria on wheels concept in Finland this summer.
"Our idea got a little out of hand and here we are - behold @gheezygheeze!
"Gluten-free pizza has lacked flavour and soul for as long as we've been eating it. In our opinion, it was time to make a change to this.
"GG was born, with the goal of making crispy and fresh stone oven pizza on wheels for everyone to enjoy. This summer in Finland will be crustier than ever before."
READ MORE: Fans left astonished at OUTRAGEOUS food and merch prices at Miami GP