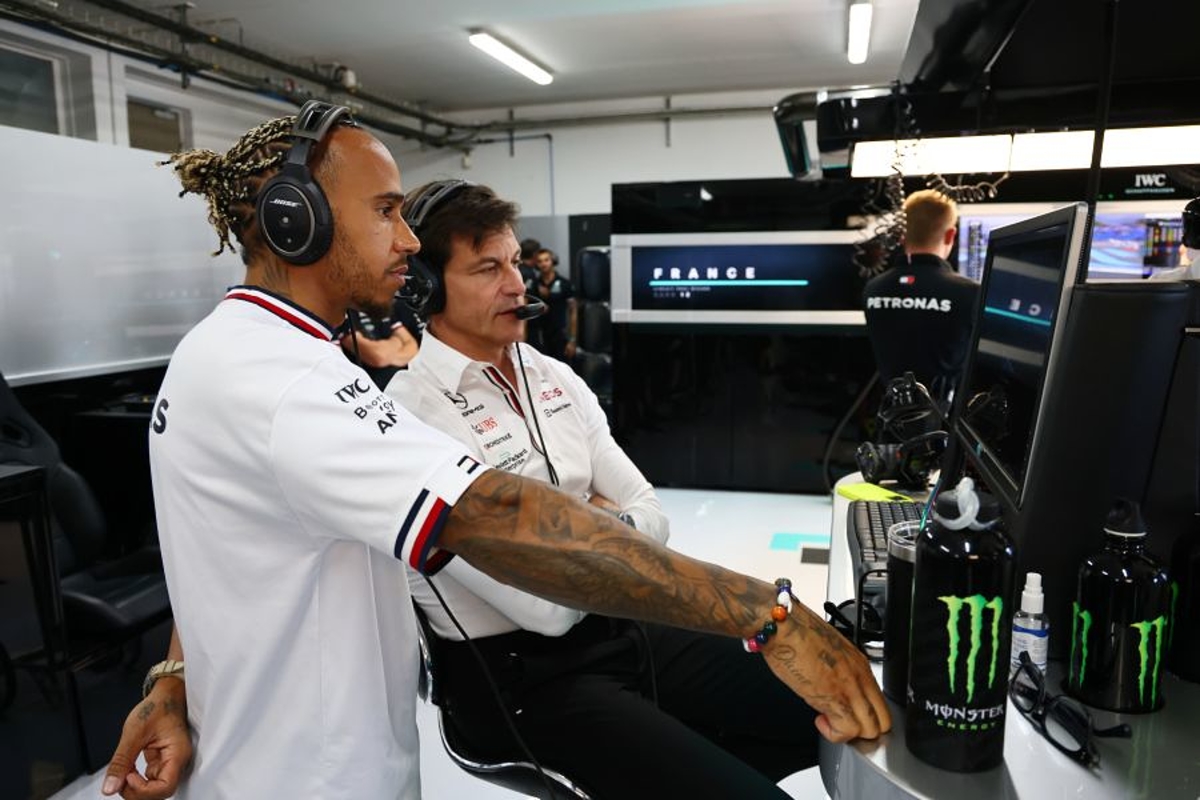 Toto Wolff compares Lewis Hamilton to his WIFE
Toto Wolff compares Lewis Hamilton to his WIFE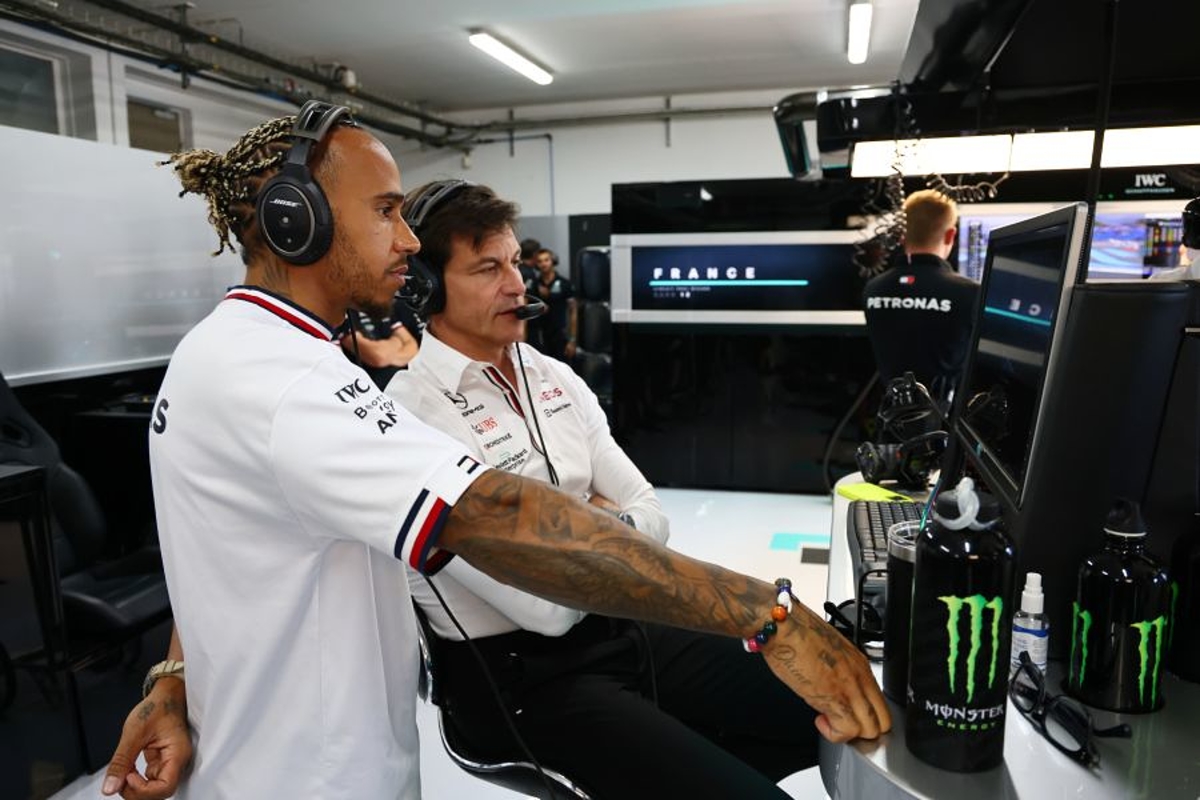 Mercedes team principal Toto Wolff has opened up on his productive working relationship with Lewis Hamilton, highlighting the importance of trust and communication with the seven-time world champion.
Wolff and Hamilton have struck up a successful connection during their glittering time with the heavyweight manufacturer, with the former playing a key role in the latter's era of on-track domination prior to the sport's technical rule changes.
Currently, the future of the superstar remains uncertain, although Wolff has insisted Mercedes are fully committed to extending his contract and aiding his bid to clinch a record-breaking eighth title despite their recent struggles.
But regardless of the speculation surrounding Hamilton, the two men continue to enjoy a cohesive relationship, with Wolff likening their bond to his marriage.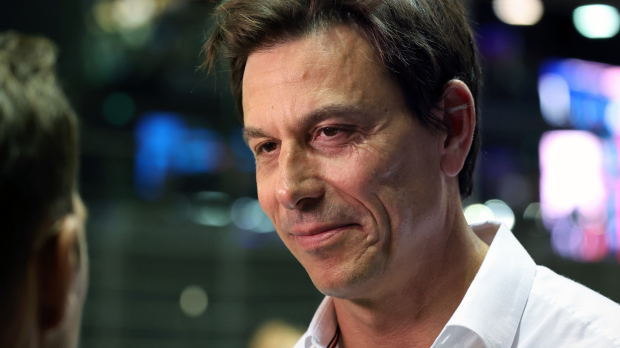 "Trust is a bit of a topic for him and me, and you need to earn trust, test it, and only then can you trust and we built it up over the years," he told ESPN.
"We had some tough moments, like in 2016 [when Hamilton lost the title to teammate Nico Rosberg], but we tackled it right away.
"It's like [what] I have with Susie [Wolff, Toto's wife], if I have an issue you pick up the phone immediately and speak. Everything is being discussed and you clear the air, or you agree to disagree.
"And with him since then we have been super strong."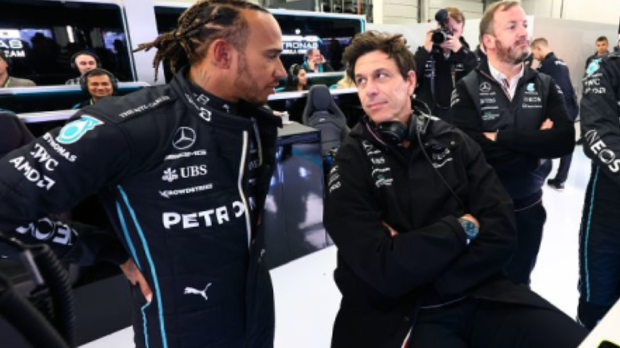 Hamilton: 'There is a lot of love here'
Hamilton has equally spoken glowingly of Wolff, meanwhile, and hailed their transparency and respect for each other.
"The relationship is very special," Hamilton said. "We have both lifted each other up, we've helped each other elevate as individuals, both through our careers, our business, and in how we operate in our outside lives and worlds.
"I think we have been able to really confide in each other and be open and honest. Within business and within industries it is very difficult to be open with people, because it always seems like there is someone ready to stab you in the back.
"And I think that's the trust thing that we have that it's never been the case. He has welcomed me into his family and welcomed my family into our team.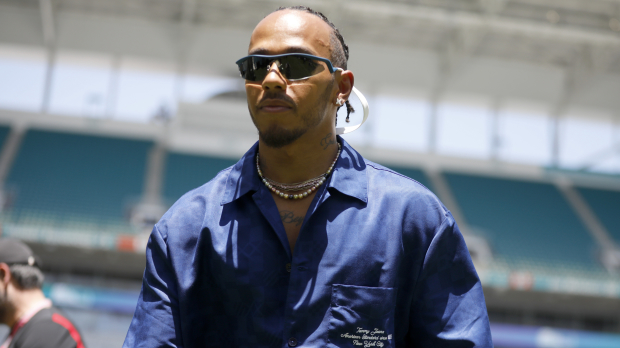 "When I look at other drivers who have jumped from a team after one season, I think you've not given anyone a chance to really show what they can do. And you can't build a relationship in one year with such a huge organisation.
"I've been really fortunate to be a part of that and have that experience. So there is a lot of love here, this team has got such a winning mindset and I need to be somewhere where there is a winning mindset because that's what I have."
READ MORE: Hamilton admits he's PUSHING F1 to add 'dream' race to calendar