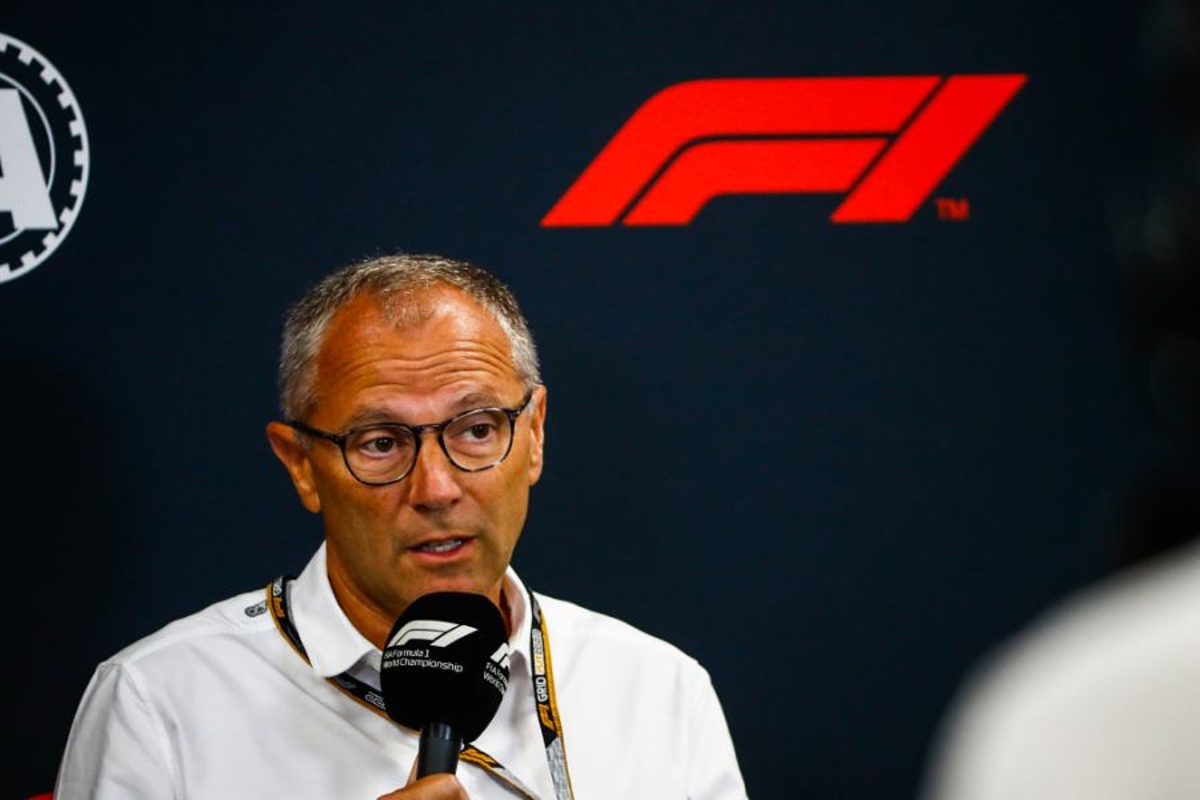 Miami Grand Prix: Why Stefano Domenicali REVELATION means big dilemma for F1's future
Miami Grand Prix: Why Stefano Domenicali REVELATION means big dilemma for F1's future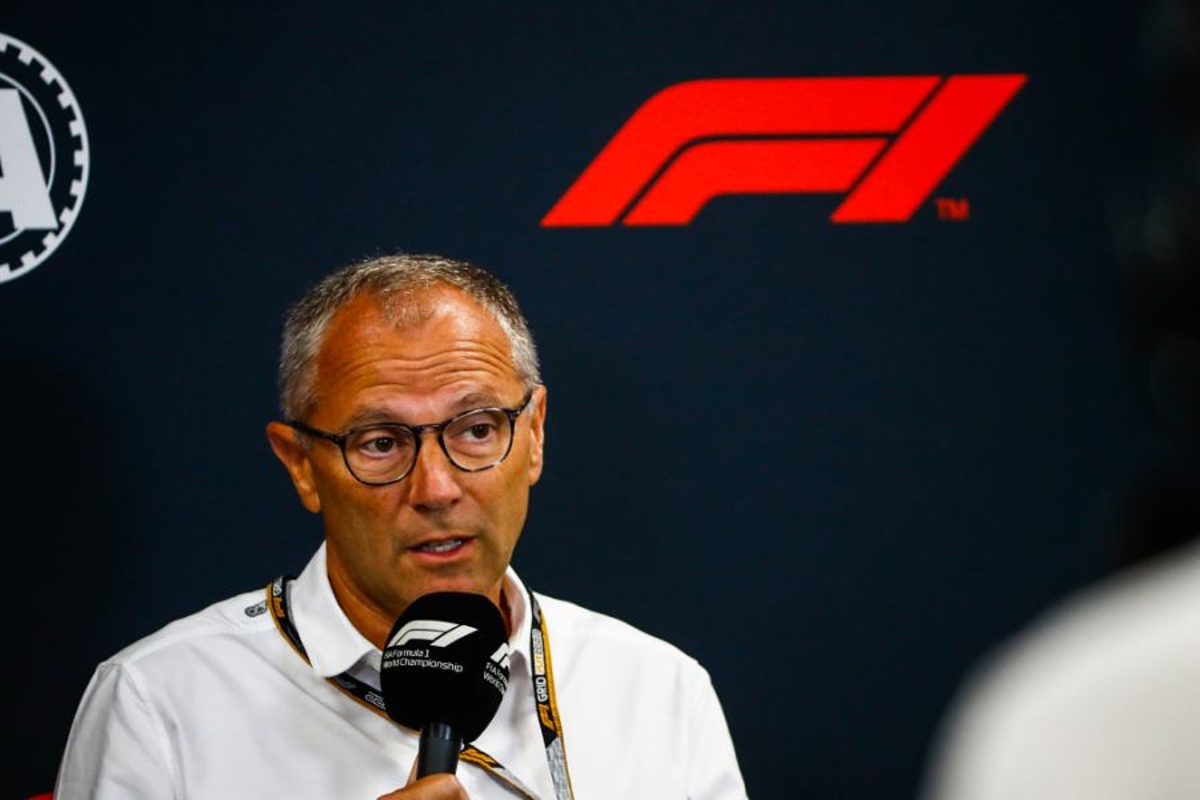 Practice, press conferences, and partner events with the Wall Street Journal to discuss financial growth and business plans. The three staples of the build-up to any Formula 1 race weekend.
Ok, so the last one in that list might not be all that commonplace, but it has been happening this week in Miami as F1 held its inaugural F1 Accelerate summit.
Speakers including talk show host Jay Leno, Wimbledon winner Maria Sharapova and Olympic gold medallist Lindsey Vonn took to the stage among the contemporary art exhibitions at the Rubell Museum, with participants invited attend in order "to discuss how they can make a significant impact on the future of technology, performance, diversity and sustainability, not only in their own business but across industries and culture."
The content may sound a little dry, but F1 CEO Stefano Domenicali revealed a couple of fascinating nuggets of information during his appearance alongside Greg Maffei, President of F1 owner Liberty Media.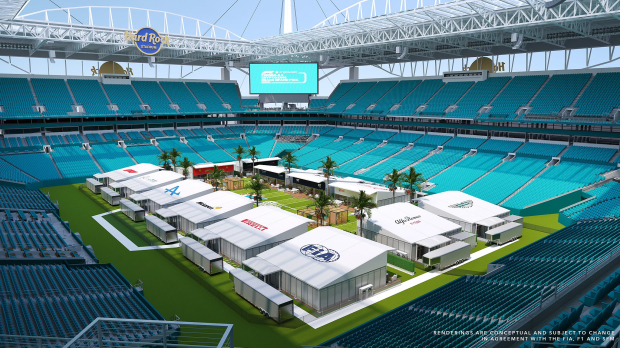 Domenicali provides fascinating F1 nuggets
The first was Domenicali's claim that a third of F1 fans have begun following the sport in the past three years. The second was that F1 estimates that 40 percent of its fans are women.
A combination of factors has contributed to significant audience growth in F1 recent years, including of course the success of the behind-the-scenes Netflix series Drive to Survive, as well as the addition of a second annual video game, harnessing of streaming and other digital technologies, and a revolutionised approach towards social media strategy and fan engagement.
Underpinning all of those changes since Liberty purchased the sport from former supremo Bernie Ecclestone in 2017 has been a focus on emotive storytelling, with F1 concentrating efforts on marketing the personalities of the drivers beneath the helmets and the storylines they create with one another.
It is no surprise, then, that numbers are improving and impressive. But as the relatively even gender split shows, F1's audience has just grown hugely, but changed dramatically.
READ MORE: Verstappen SNUBBED as F1 name new number 1 driver
In the years and decades preceding Liberty's takeover of the sport, the typical F1 fan was overwhelmingly likely to have been white, European, middle-aged or above, financially well-off, heterosexual, able-bodied, and male. Not everybody of course, but the majority.
A more diverse range of people are now engaging with F1 at different levels. And that, crucially, can work for the sport in different ways.
F1 has gained in recent years by creating different access points by which new fans can jump on board, and travel as far as they choose to do so. Not everybody who watches Drive to Survive needs to sit down and watch a full day of track coverage on TV each weekend. Some people will just buy one or two of the games each year for their PlayStation 5. Some might even just follow their favourite driver on social media and buy his merchandise.
Even in these cases, where fans may not be categorised as 'diehard', F1 is in some way entertaining them and reaping the financial reward for doing so.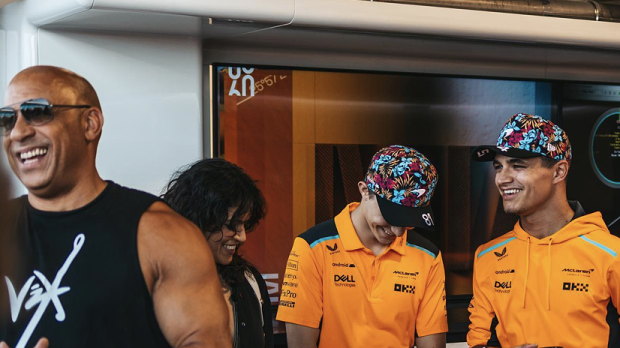 The fact that F1's audience is now younger (a 2021 fan survey estimated the average age of an F1 fan at 32, more years younger than the previous lowest average), more engaged online, and more equally split between male and female is both a positive for the long-term sustainability of the sport and a dream for sponsors and advertisers, who have a bigger pool of people whose finances are less likely to be tied up in mortgages and childcare to whom they can target their products and services.
With opportunity, comes challenges for F1
As well as a slew of opportunities, though, F1's new audience will also present it with a couple of notable challenges in future.
The first is about maintaining the interest of people who have come on board recently. That of course means delivering exciting racing first and foremost, but also creating new concepts and ways of accessing the sport once current methods run dry. At some point Drive to Survive will lose its allure, virtual reality technology will become more prevalent in wider society and the digital landscape will alter at an even faster pace than it already does. F1 must be ready to innovate when those times come or risk losing the progress it has made.
Furthermore, young people are far more likely to be engaged on social issues including human rights, LGBT+ rights, environmentalism and corporate justice than older generations. These are all areas in which F1 has a pretty poor track record, despite improvements in some regards in recent years, and its new audience could hold the sport to account and demand more from its decision makers than ever before.
For F1, then, right now is the golden period: the time when lots of new fans and different kinds of people are coming on board, and everybody is reaping the benefits.
But in future, it will face a fight to keep adapting its appeal in innovative enough ways to maintain its headway, and could well find itself under much more pressure on matters it often finds uncomfortable tackling when challenged.
If F1 conducts the same summit again in Miami in a few years' time, the audience numbers it shows off will no doubt have evolved considerably in different ways again. What kind of story they will tell depends on how willing and able the sport is to continue adapt to new ways of storytelling.
READ MORE: F1 drivers reveal epic array of Miami Grand Prix helmets in INTRIGUING ways