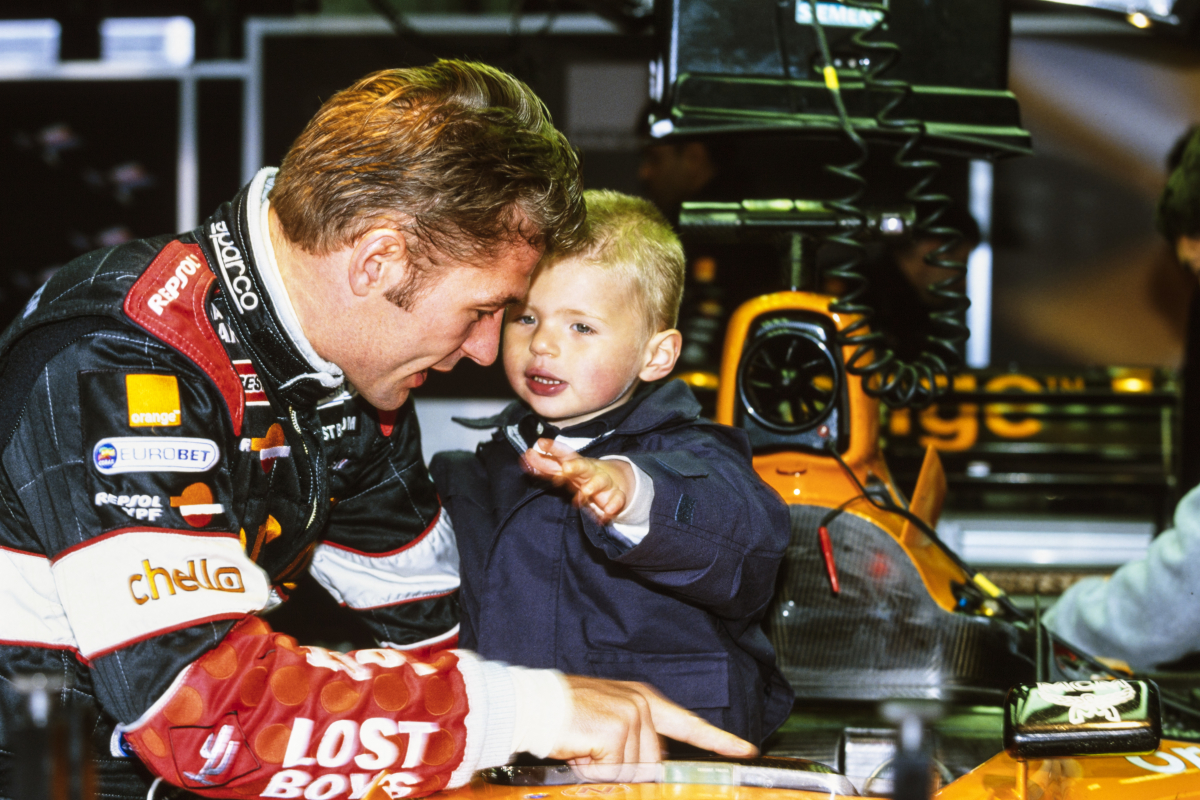 Before they were famous – this year's F1 stars when they were young
Before they were famous – this year's F1 stars when they were young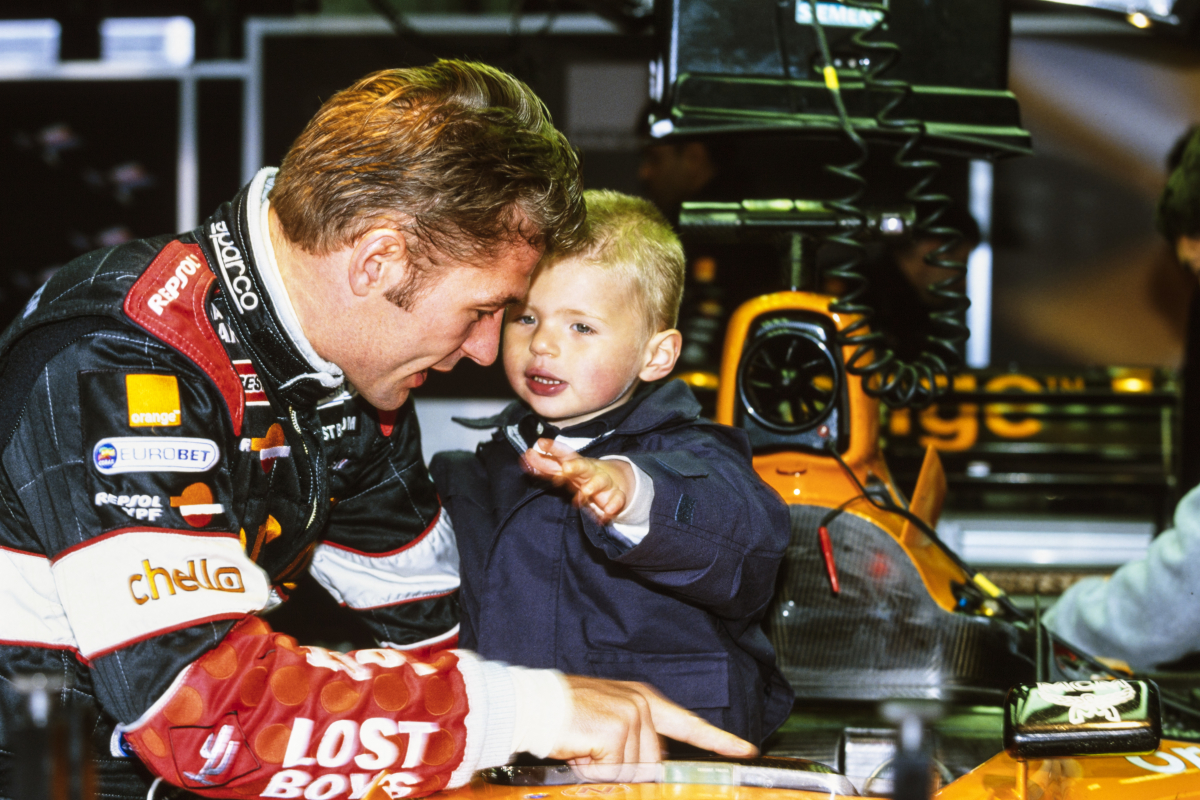 The 2023 F1 grid boasts 20 of the world's best drivers, 11 world titles and 10 Grand Prix winners, but they haven't always been the ruthless athletes they are today.
Many of the current grid started out their careers as toddlers, stepping into go-karts not long after they learned to walk.
F1's current crop come from a variety of backgrounds, some coming from racing families and some starting from humble beginnings.
Let's open up the vault and take a look at the current F1 grid as youngsters.
Hamilton was a fighter from young. Enjoy this childhood snap, dosed up with the usual motivation you expect from the seven-time champion.
This was me learning to defend myself. As a kid, I wanted to be able to stay safe but also be able to defend those who didn't feel they could fight for themselves. Helping out a kid from being bullied was probably the only highlight of my school life but one I'm grateful for. pic.twitter.com/iBPw5QwIjN

— Lewis Hamilton (@LewisHamilton) June 17, 2020
A young Verstappen meets the legendary Michael Schumacher. Over 20 years later, the Dutchman is on course to break many of Schumacher's records.
🎙| Max Verstappen on his famous picture with Michael Schumacher as a child:

"I was three or four years old at the time. I just knew him as Uncle Michael! He was very nice. He very much was a family man."@Max33Verstappen @schumacher #essereFerrari 🔴🐎 pic.twitter.com/7Mh5xzPM5Q

— Ferrari News 🐎 (@FanaticsFerrari) April 3, 2022
Leclerc queues up to meet Schumacher. He's still working to bring the glory days back to Maranello.
"Michael was testing on the F1 track. Before going into the pits, he signed our overalls and talked to us."

"It was a special moment. I never thought I would be driving for the same team as him."

~ Charles Leclerc on meeting Michael Schumacher as a kid 🥹✨ pic.twitter.com/mCQwfyS63r

— Ferrari News 🐎 (@FanaticsFerrari) April 14, 2022
The Lewis Hamilton x George Russell link-up was on the cards long ago.
12 years ago a young george russell chased lewis hamilton for his autograph. pic.twitter.com/CPgpqVj50M

— dita (@ruwssell) June 24, 2021
A young Sergio Perez was fortunate enough to meet the legendary Pele. He's now forging an impressive sporting legacy of his own.
A young Sergio Perez meeting Pele ❤️ #F1 pic.twitter.com/o6jnROywWA

— PlanetF1 (@Planet_F1) December 30, 2022
Racing runs in the Sainz family, and the number five remains central to the Carlos Sainz Jr brand in 2023.
Carlos Sainz pic.twitter.com/VDEMW1DmGS

— peter parker (@lvscharlos) October 7, 2022
Now into his 40s, Alonso still has the love for racing. It is clear to see where that started.
Fernando Alonso pic.twitter.com/7P400GGXva

— peter parker (@lvscharlos) October 7, 2022
Lance Stroll accompanied by two of his future Williams and Aston Martin team-mates during his Ferrari days.
Massa & Alonso were at Ferrari when a young lad called Lance Stroll joined the Ferrari Academy.

Now that lad is Felipe's team mate.
WHAT?! pic.twitter.com/bLf4w22ttO

— Fantasy GP (@Fantasy_GP) March 8, 2017
Pierre Gasly was picking up silverware from a young age. Pictured here with childhood friend, the late Anthoine Hubert.
A very young Anthoine Hubert with Pierre Gasly in karting, 2005. Not sure, but Esteban Ocon the guy in the middle? Pic from Anthoine's website. pic.twitter.com/aJbjrNe3JV

— Thomas Maher (@thomasmaheronf1) September 10, 2019
From humble beginnings to F1 Grand Prix winner. A lot has changed for Ocon since 2013, including his hairstyle.
#FlashbackFriday Young Esteban Ocon back in 2013 😊💕#F1 #TeamOcon #EO31 pic.twitter.com/WDD63P74UI

— Esteban Ocon Fans (@EstebanOconFans) February 2, 2018
Valtteri Bottas has been championing fresh hairstyles since his toddler years. The mullet just makes sense now!
valtteri bottas pic.twitter.com/T1MqgKq4Nw

— helena (@roscoehamiIton) January 21, 2021
Zhou Guanyu
Now well-documented, Zhou Guanyu was a Fernando Alonso fan as long ago as 2005!
Yuki Tsunoda pictured with Lewis Hamilton's iconic McLaren, and arguably more notably, Perry the Platypus.
Yuki Tsunoda pic.twitter.com/3aYnuZtqrQ

— peter parker (@lvscharlos) October 7, 2022
Nyck de Vries
Nyck de Vries has been forced to wait for his F1 debut, but he's won plenty on his journey from karting to the big time.
We'll see this Verstappen and Norris podium emulated plenty of times during the next decade. The height difference has closed up too!
A young Lando Norris and some guy pic.twitter.com/ELw5N3Gybz

— Steven/Стефан Форись 🇺🇦 (@sforys92) December 14, 2021
Oscar Piastri
Oscar Piastri's childhood dreams come true when he made his home debut in Melbourne this year.
In just a few days, Oscar Piastri will exit the Pit lane at Albert Park and live the dream many Aussie F1 fans had as a kid.

For me, Mark Webber showed me it's possible. Next week, Oscar will show todays young kids that achieving your dreams is possible. 🇦🇺 pic.twitter.com/wHNlLge9A5

— PERS / (@madebypers) March 22, 2023
Alex Albon
A young Alex Albon donning Red Bull gear. A sign of things to come.
alex albon pic.twitter.com/iTI5pddFZL

— helena (@roscoehamiIton) January 21, 2021
Logan Sargeant
Logan Sargeant was picking up accolades at the 2015 FIA prize giving ceremony. Many more to come, Logan.
Young Logan Sargeant pic.twitter.com/0fRy5YG4Wb

— Versti (@puripips) April 23, 2022
Nico Hulkenberg
Nothing to see here. Just two of Germany's greatest F1 exports chilling together in their karting days.
A very young Nico Hulkenberg and Sebastian Vettel together during their karting days back in 2001. #F1 (@Simonagius) pic.twitter.com/B35i1PDtkk

— Essaar GP (@essaarGP) July 16, 2016
Kevin took after his father, Jan Magnussen, who made his F1 debut in 1995. He wasted no time getting 'KMag' on four wheels.
Like father, like son: Jan and Kevin Magnussen pic.twitter.com/biAZTWndil

— Zdravko (@zdravkost) April 5, 2016
READ MORE: F1 race or influencer Olympics? The glitz and glamour to expect at the Miami Grand Prix