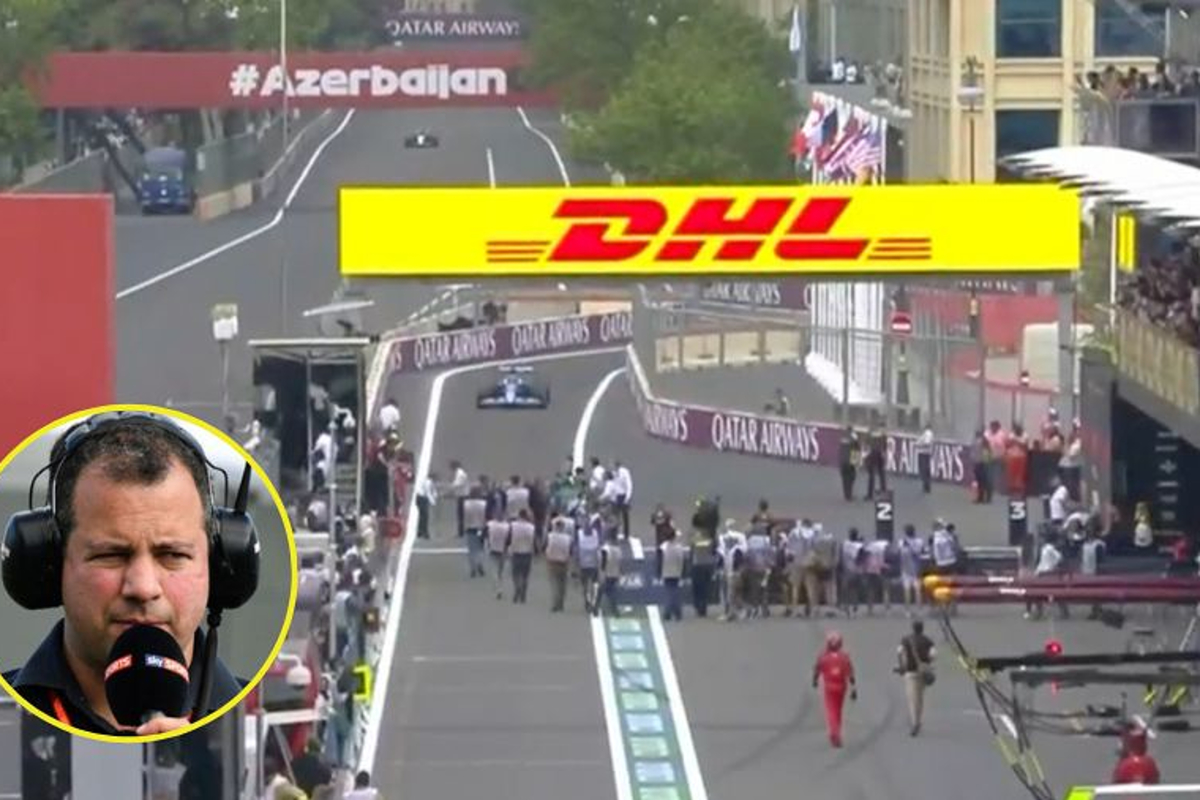 Kravitz says F1 had 'lucky escape' after TERRIFYING Baku pitlane scenes
Kravitz says F1 had 'lucky escape' after TERRIFYING Baku pitlane scenes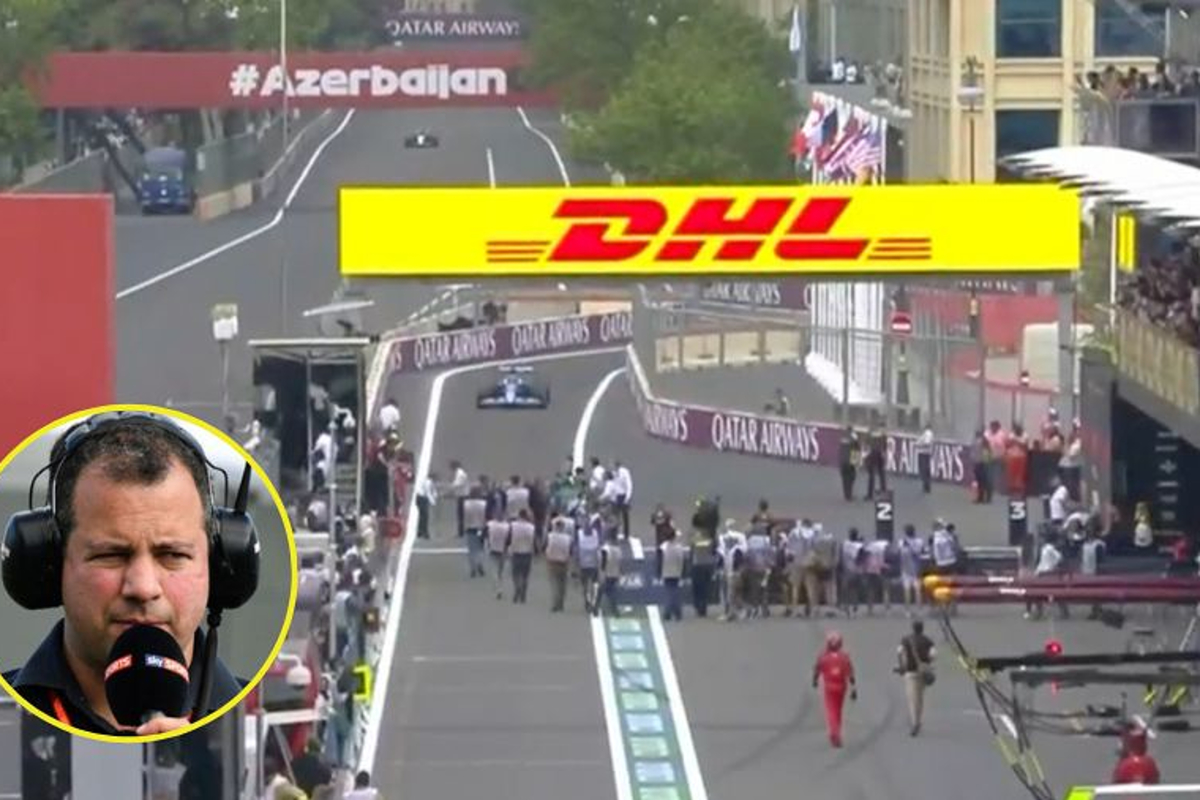 Ted Kravitz has said F1 had a 'lucky escape' after chaos ensued at the end of the Azerbaijan Grand Prix as crowds formed on the pitlane before the final driver had pitted.
A group that appeared to be made up of photographers formed on the pitlane, and Red Bull team members climbed fences to wave their victorious drivers through the chequered flag.
However, Esteban Ocon in the Alpine had not yet completed his pit stop, and came in to do so close to the end of the race.
Crowds were forced to jump out of the way of his car as he pulled in, a dangerous situation which was later investigated by the FIA.
READ MORE: Ocon fires FIA warning after narrowly avoiding 'BIG DISASTER' in Baku
Sky Sports F1 commentator Kravitz was critical of the fiasco. He said after the race: "It could have been a very, very different scene, indeed.
"Just to explain what normally happens, we normally get to the end of the race and we normally get to the point that everybody knows that everyone's made their pit stops and that there probably aren't going to be any more pit stops. It doesn't mean that there won't be.
"The parc ferme barriers come out and the official photographers, the FIA photographers and people are released by the FIA and the local marshals – either through an access gate on the other side (of the pitlane) so people can get into position and get ready.
"We were all completely aware, not least because I just reminded the security guards there, there are two pitstops still to be made – Nico Hulkenberg, who did come in, and George Russell who did come in to set fastest lap and then Esteban Ocon."
FIA investigates itself over pitlane chaos
Kravitz explained that as the crowds formed after photographers were released onto the pitlane by FIA officials, the FIA is now investigating its own actions.
He said: "So it wasn't team guests – this was official FIA-sanctioned photographers, and that's why the FIA person in charge of this parc ferme arrangement has been summoned to see the stewards up in Race Control. So it's effectively the FBI investigating themselves.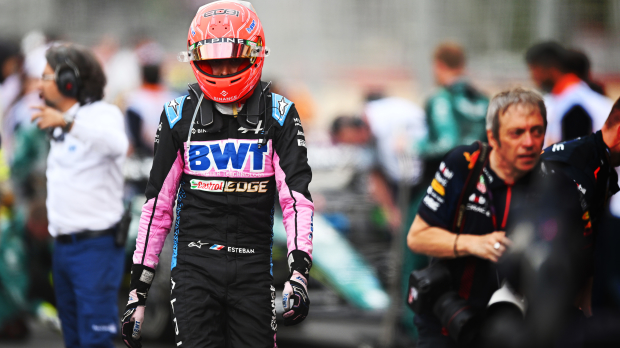 He added: "It's nothing to do with Azerbaijan, it was the FIA officials who obviously made a mistake and didn't realise, the photographers didn't realise there was still one person to come in.
"So clearly, it's not fishing for a penalty or a fine or anything like that. But the lesson does need to be learned as to when they can let people in for pure safety's sake, as we've been saying throughout the programme. F1 had a bit of a lucky escape today."
READ MORE: F1 ANALYSIS: Have Azerbaijan GP upgrades made Red Bull and Mercedes faster?