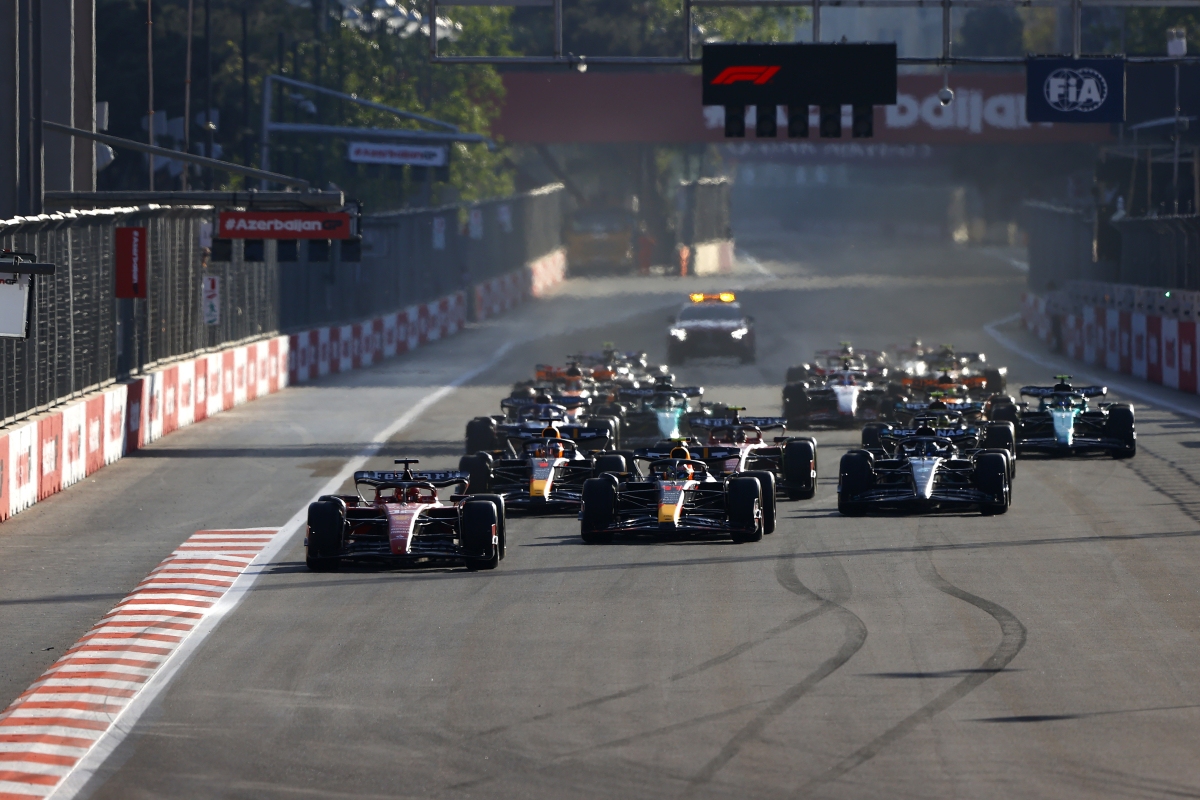 Leclerc makes Ferrari car admission after being beaten in Baku sprint
Leclerc makes Ferrari car admission after being beaten in Baku sprint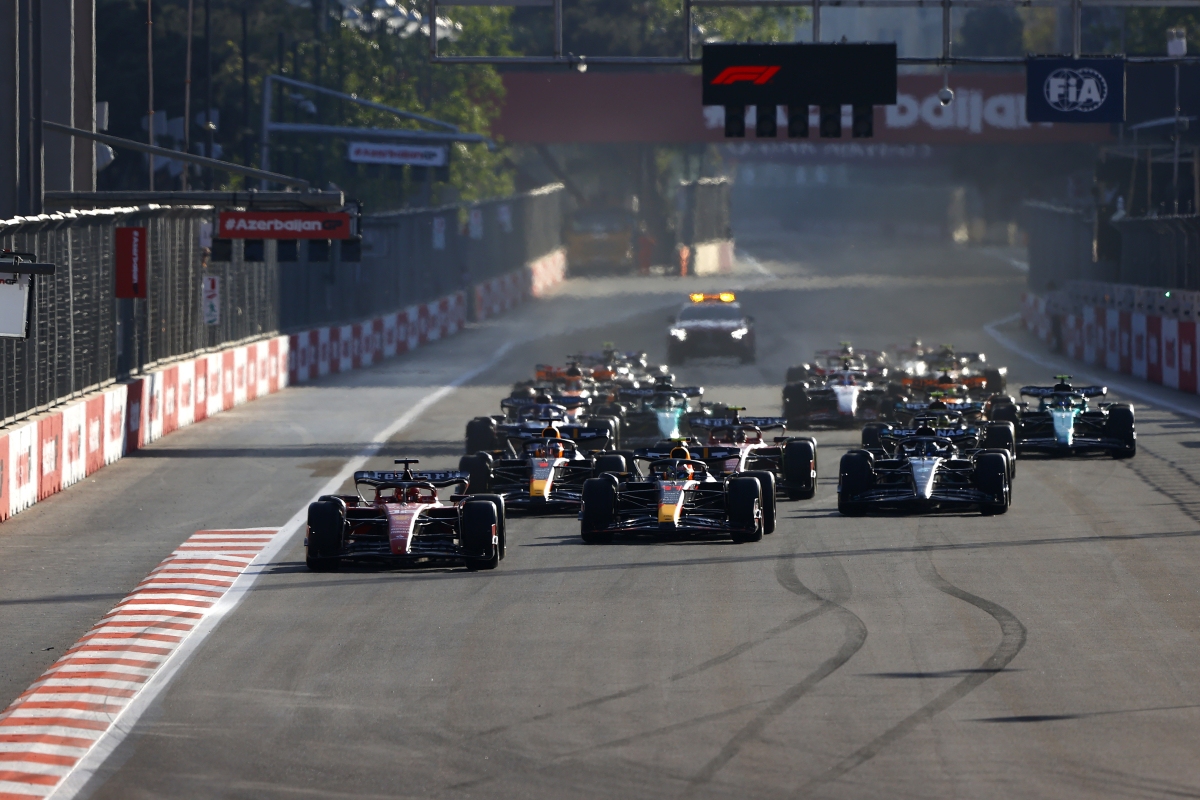 Charles Leclerc has said Ferrari is 'still not where we want to be' after taking second place in the Azerbaijan Grand Prix sprint race.
Leclerc had started in pole position for the race, but was overtaken by Sergio Perez in the Red Bull on the eighth lap.
In a race hampered by a safety car after Yuki Tsunoda crashed on lap 1, Leclerc opted to conserve his tyres rather than push for the win.
Speaking after the race, he told Sky Sports F1 pundit Naomi Schiff: "It confirms a little bit what we thought. The Red Bull still has the upper hand in the race, but again we must not forget how far we were behind in race pace a few races ago.
"We needed a step forward and we are still not where we want to be, but as I said, if winning is not possible then we just need to take the maximum points and today there wasn't anything more.
"So, (I'm) happy with the second place and we will anyway try and go for the win tomorrow, despite the Red Bull being a little bit quicker."
Asked if he was surprised that he couldn't stay right up behind Perez after being passed, Leclerc said: "I did not know what to expect. I didn't fight too much with Checo because I wanted to try and keep my tyres, I knew this was our weak point.
"I tried to stay within the DRS of Checo so he could pull me on the straight, but that wasn't enough, we were losing a little bit too much towards the end with the degradation. Let's see what is possible to improve tomorrow."
Leclerc: We have a car that is aggressive on the tyres
Speaking to Sky Sports later, the Ferrari driver said: "I'm not happy because finishing P2 is never making me happy, but on the other hand there wasn't anything more to do."
He stayed realistic about Ferrari's chances tomorrow due to their tyre situation, saying: "The tyre management was good, but we just have a car that's too aggressive on tyres for now.
"So I don't feel like there's much room for improvement tomorrow, but I'll do everything again tomorrow and see what's possible."
He felt that his own skills showed when it came to tyre management, but wants the team to seriously improve when it comes to degradation.
Leclerc said: "In terms of tyre management, I personally managed them very well... but our car is very aggressive on the tyres. Even now, I was looking at the tyres after the race and our tyres look dead, when the Red Bull's actually look really good.
"So we need to find something because they have found something on that. On that, we need to do a big step."
READ MORE: F1 sprint races: How do they work and what are the changes for 2023?