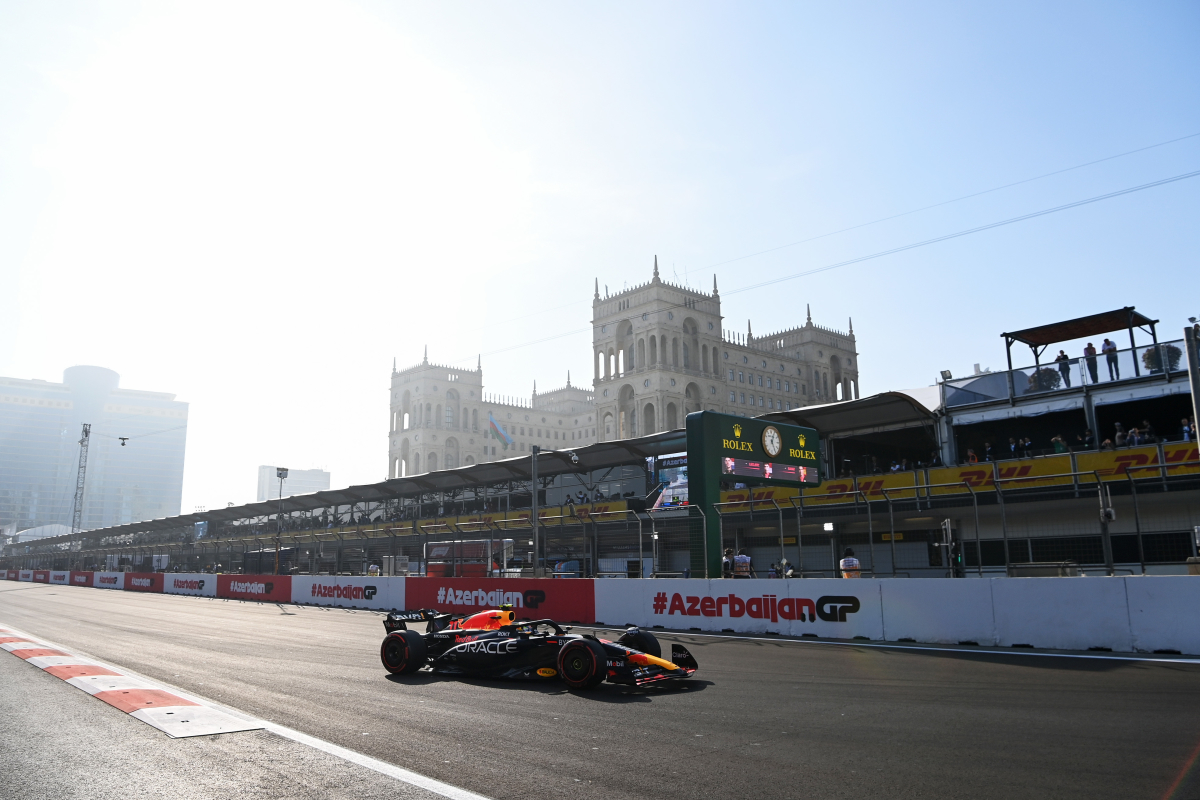 Perez dominates Azerbaijan Sprint as Verstappen-Russell tension boils over
Perez dominates Azerbaijan Sprint as Verstappen-Russell tension boils over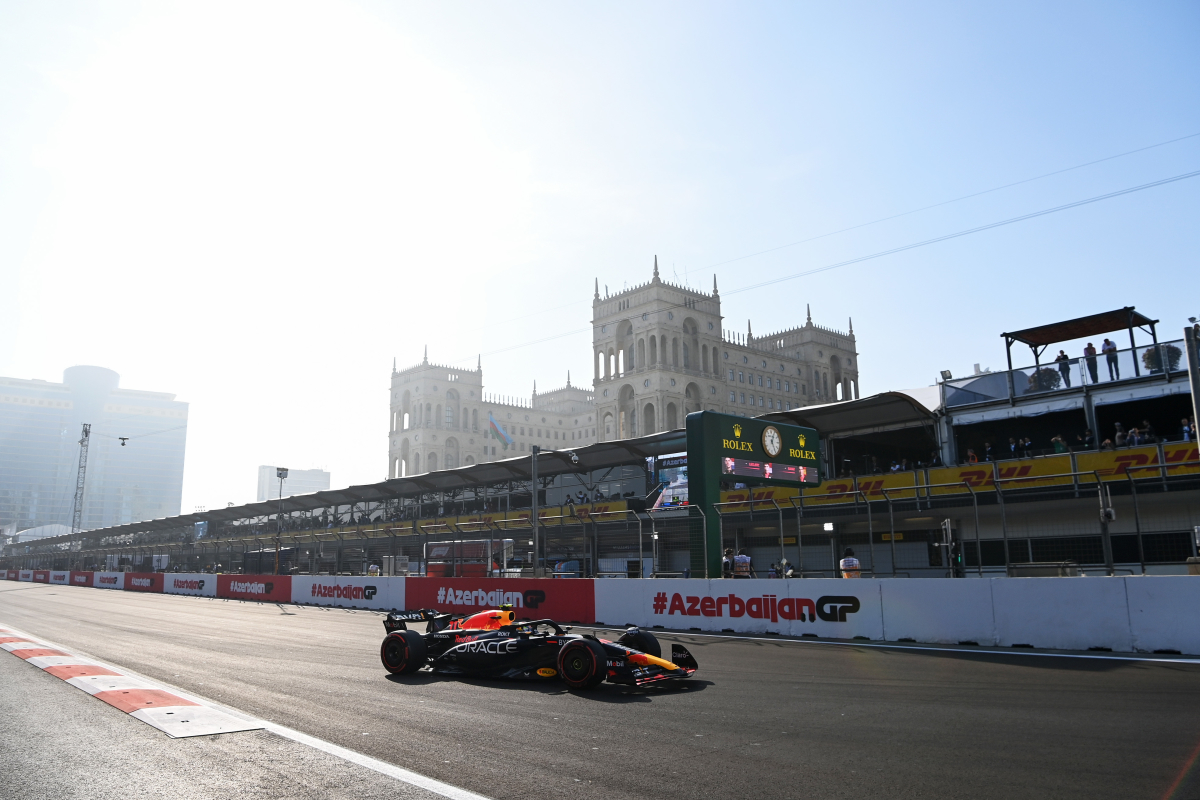 Sergio Perez dominated the first Sprint of the season after taking the lead early on from Charles Leclerc.
The Mexican topped the order in the 17-lap Saturday race after using Red Bull's powerful DRS advantage to power past Leclerc following an early safety car intervention.
He also became the first repeat winner in Azerbaijan - although he will hope to be the first to win two grands prix in the country on Sunday.
Max Verstappen finished third after sustaining damage through early contact with George Russell, who crossed the line in a lonely fourth.
A frantic start
The Azerbaijan Sprint got off to a chaotic start with Leclerc and Perez making good launches from the front row.
Behind them, George Russell charged after Max Verstappen with contact made at Turn 2. The Mercedes driver continued his charge against the championship leader before completing his move at Turn 3.
On the exit of the corner, Verstappen made contact with the barriers with Red Bull later informing him that he had sustained damage to his floor.
Yuki Tsunoda then caused a virtual safety car and full safety car after hitting the wall with his right rear and losing his tyre.
After returning to the pits, AlphaTauri sent him back out onto the track after failing to spot significant suspension damage that was quickly evident as the Japanese driver's car crabbed around the circuit.
Restart retribution
The race restarted on lap six and Verstappen wasted no time in getting his way back past Russell with a lunge into the first corner.
Slightly further back, Fernando Alonso also enjoyed a strong restart as he climbed past Lewis Hamilton's Mercedes for sixth.
Change at the top
DRS was activated on lap seven and Perez made the most of Red Bull's powerful rear-wing system to cruise past Leclerc on the long drag to the first corner.
Unable to match the straight-line pace of the Red Bull, Leclerc quickly found himself slipping into the clutches of Verstappen.
But the Dutchman's early burst of pace failed to materialise into a real threat for position as he struggled to remain within one second of the Ferrari.
A gamble fails
17 of the 19 drivers running in the Sprint started with medium tyres fitted to their cars.
The two exceptions were Lando Norris and Valtteri Bottas.
But this gamble failed spectacularly with Norris forced to pit at the end of lap 10 to fit medium Pirelli rubber before Bottas informed his team one lap later that his tyres were 'starting to melt'.
Esteban Ocon had started the Sprint from the pitlane on medium rubber but had stopped under the safety car to change onto the C5 softs. This also failed to yield results with the Frenchman quickly reporting high levels of wear.