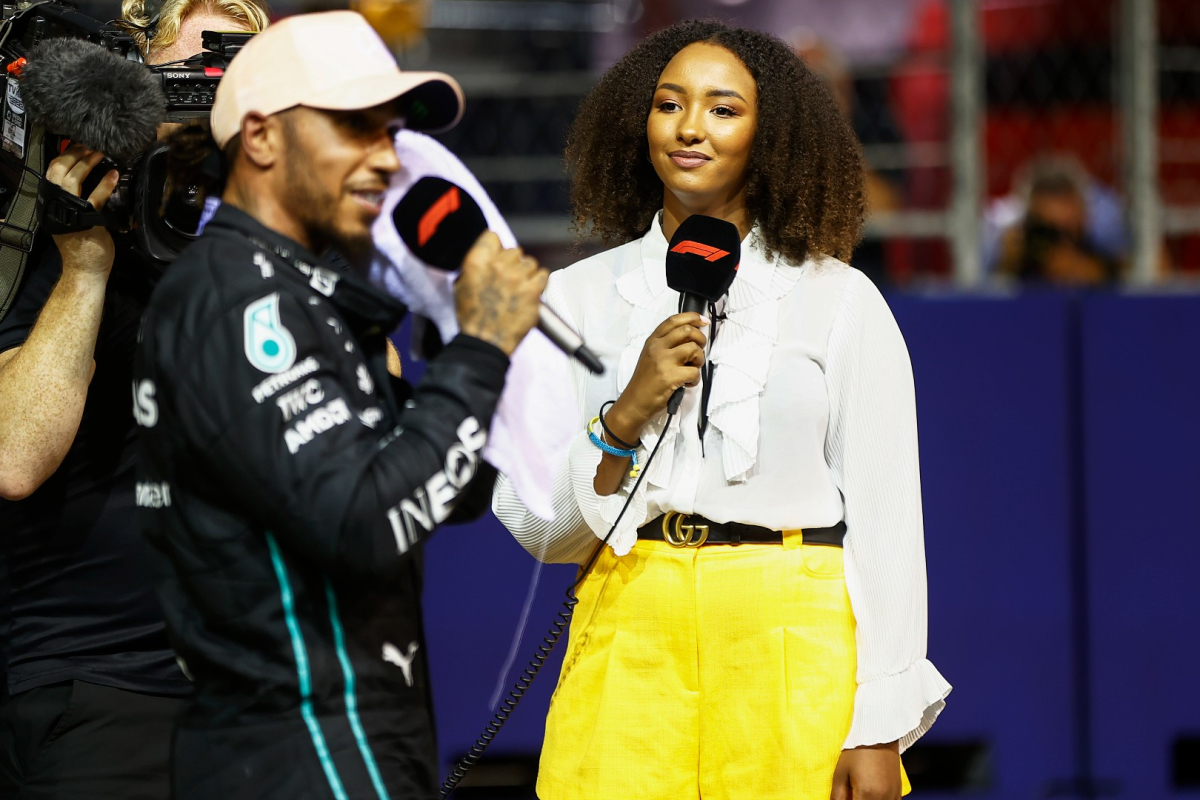 Naomi Schiff bidding to emulate role model Hamilton
Naomi Schiff bidding to emulate role model Hamilton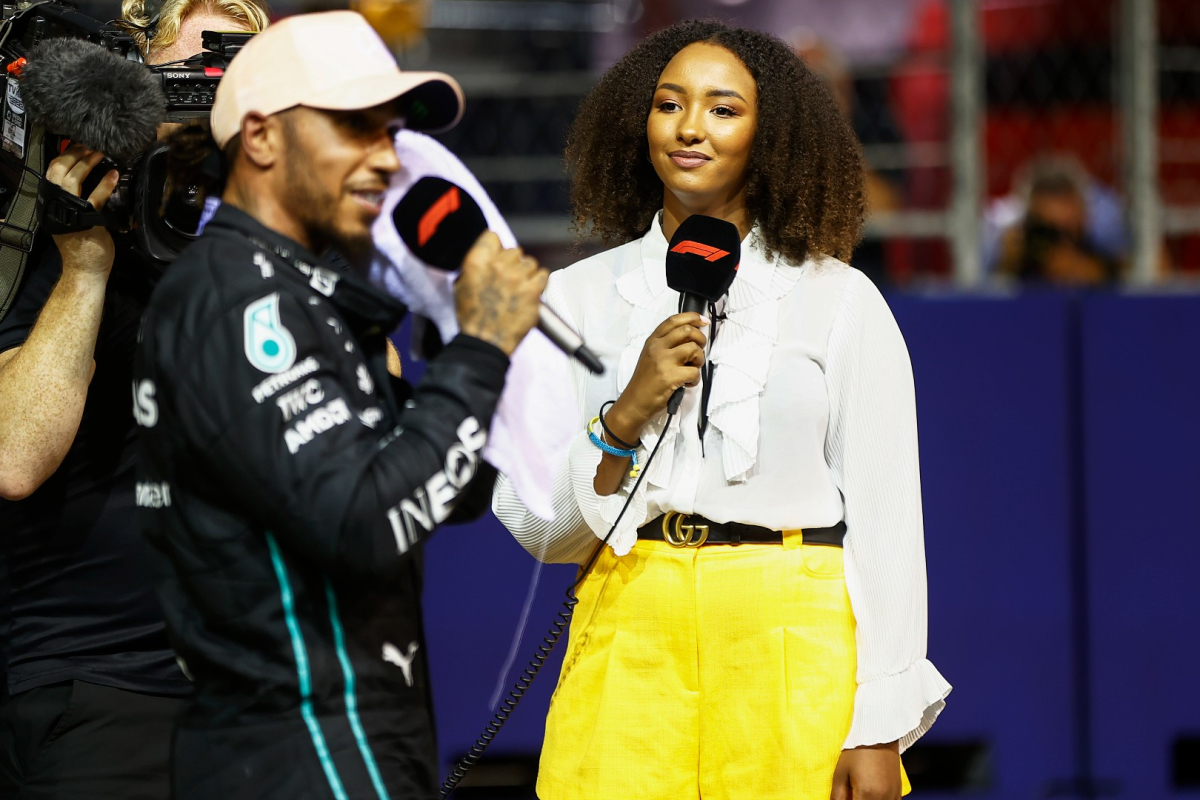 Naomi Schiff has hailed the influence Lewis Hamilton has had on her career so far, and now she is looking to grow as a role model in her own right.
Schiff, the former W Series star who now graces TV screens as a part of the Sky Sports F1 commentary team, has become one of the faces of the sport during the last 12 months.
READ MORE: Who is Naomi Schiff? All you need to know about the Sky F1 star
The 28-year-old, who still describes herself as a racing driver, has transitioned effortlessly from track to TV. She suffered abuse at the hands of online trolls in 2022, and seven-time world champion Hamilton was quick to leap to her defence.
Fifteen years before that, the Mercedes megastar had also made a profound impact on her career as well. He was starting out in F1 at the exact time she was getting deeply involved in motorsport.
Schiff told Head Above The Clouds magazine: "If I go back to the beginning, when I started racing, when I rocked up to the track and looked around me, there were very few women, maybe two or three, as opposed to 60 or 70 guys. And there were definitely no women of colour.
"Being a teenager is a key time for young people, not just girls, but when you are becoming socially aware and want to fit in. So to stand out wasn't necessarily the greatest feeling."
If Schiff felt very lonely right then, it was seeing the trail Hamilton was starting to blaze in F1 which gave her hope and a path to follow.
"I remember the same year that I started racing when Lewis got into Formula One. It was great timing for me because looking around me in motorsport, specifically, the pathway I wanted to take, which was Formula One, there were no female role models. Danica Patrick was obviously a huge female character in motorsport, but she was on a different path than my one.
"For me, it was important when Lewis ended up entering Formula One. It shone a big light on him. He was obviously really successful, but he was an identifiable role model for me. He may not be exactly like me, but he was something like me. And that already meant so much."
Now Naomi is the role model
More than a decade later Schiff was taking centre stage in W Series, and understanding very clearly that she now, like Hamilton before her, a role model.
"It was so nice to compete with these women instead of us immediately pinning each other as competition," she explained.
"We understood that we were there for a bigger reason, that this platform was giving us that opportunity to speak and to showcase the talent that females have in the sport.
"The last race was at Brands Hatch. I remember they brought down a group of girls from a youth program called Goals for Girls. They were so shocked that it was just women who were racing, and many of the girls were girls of colour and different ethnicities, so they all gravitated towards me because I was still the only woman of colour on the grid.
"All of a sudden, at that moment, I realised how big that was. I guess for me, at that moment, the penny dropped, and I realised I could be this identifiable role model for other young girls, which I remember is something my 16-year-old self didn't have.
"I feel like there's a bigger reason for me to be involved in the sport. I can support women in sports and bring people from other ethnic groups into the sport. That was a massive moment for me that day."
READ MORE: F1 On TV: Meet the Sky Sports and Channel 4 Commentators