Coulthard reveals how he kick-started Vettel's LEGENDARY Red Bull career
Coulthard reveals how he kick-started Vettel's LEGENDARY Red Bull career
David Coulthard has explained the role he played in fast-tracking Sebastian Vettel into Formula 1 during his time at Red Bull.
Coulthard's role in laying the foundations for success at Red Bull has long been praised, with the Scottish driver completing four seasons with the team ahead of his retirement at the end of the 2008 season.
Vettel was eventually named as Coulthard's replacement at Red Bull after completing a season and a half with Toro Rosso beforehand.
From there the German finished runner-up in 2009, before winning four consecutive world titles between 2010 and 2013.
This was the start of Red Bull's time as a front-runner in F1, and now the role that Coulthard played is public knowledge.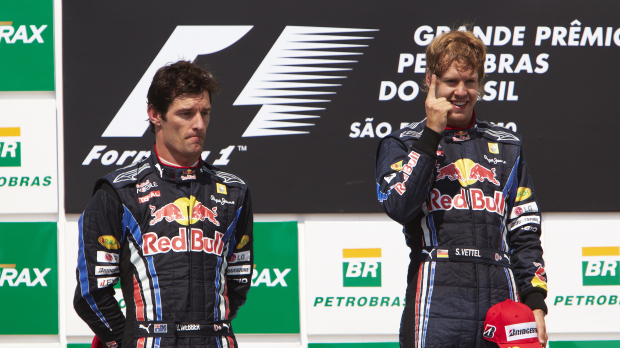 Changing of the guard
Speaking to Formula 1 about his role in Vettel's rise to F1, Coulthard explained: "I do feel part of that transition because when I retired at the end of 2008, I'd actually been testing in Barcelona, and I hurt my neck. Just usual pre-season stuff, you know, go over a kerb.
"And I remember phoning Christian, and Sebastian was with Toro Rosso at that time, and I said: 'I can't drive for the rest of the day, why don't we get Seb in my car because you've been looking at him for the future and clearly, he's the coming man'."
Coulthard then explained how Martin Brundle questioned his decision at the time.
"And I remember my manager at the time was Martin Brundle, and later that day I explained to him I wasn't driving; it was Seb in the car. And he told me it was like a turkey voting for Christmas. Because, obviously, you've got a young guy in the car.
"But I didn't see it like that. I saw it was my journey coming to its conclusion."
READ MORE: Sebastian Vettel MELTS the internet by winning his race for LOVE