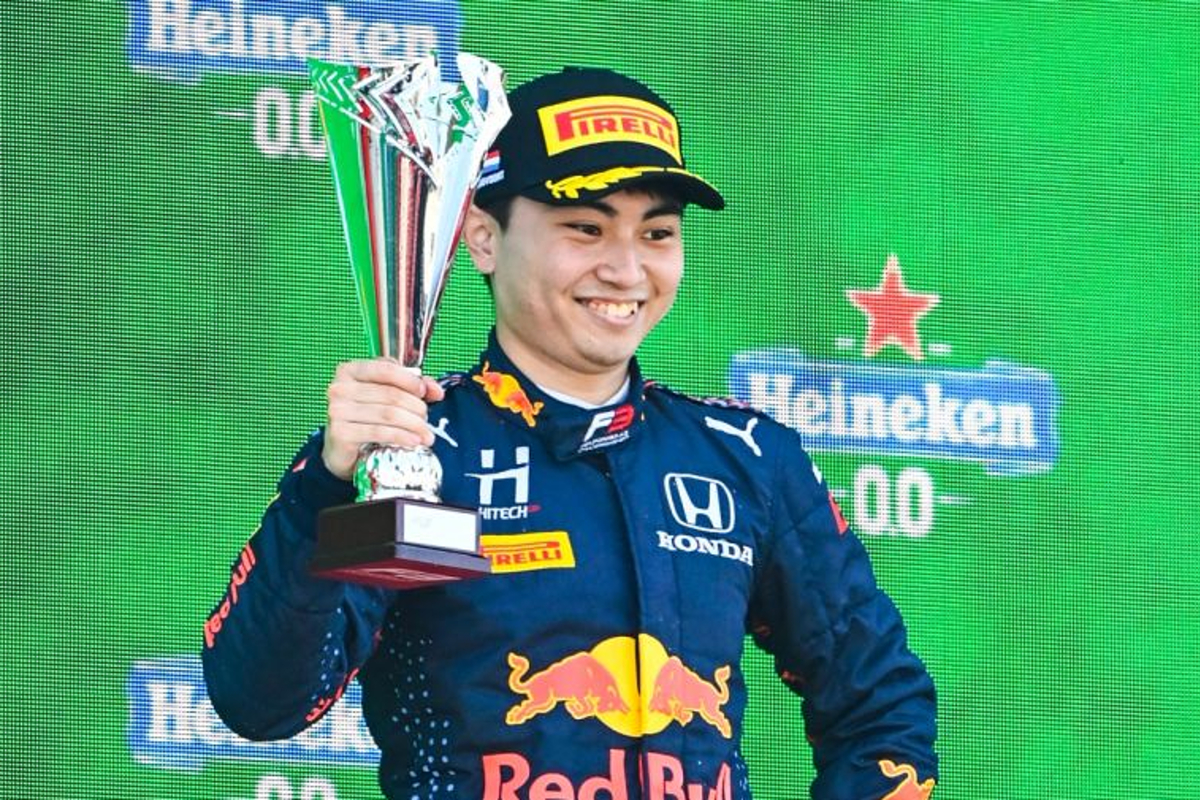 2023 Australian F2/F3 Power Rankings – Red Bull ace makes claim for F1 seat
2023 Australian F2/F3 Power Rankings – Red Bull ace makes claim for F1 seat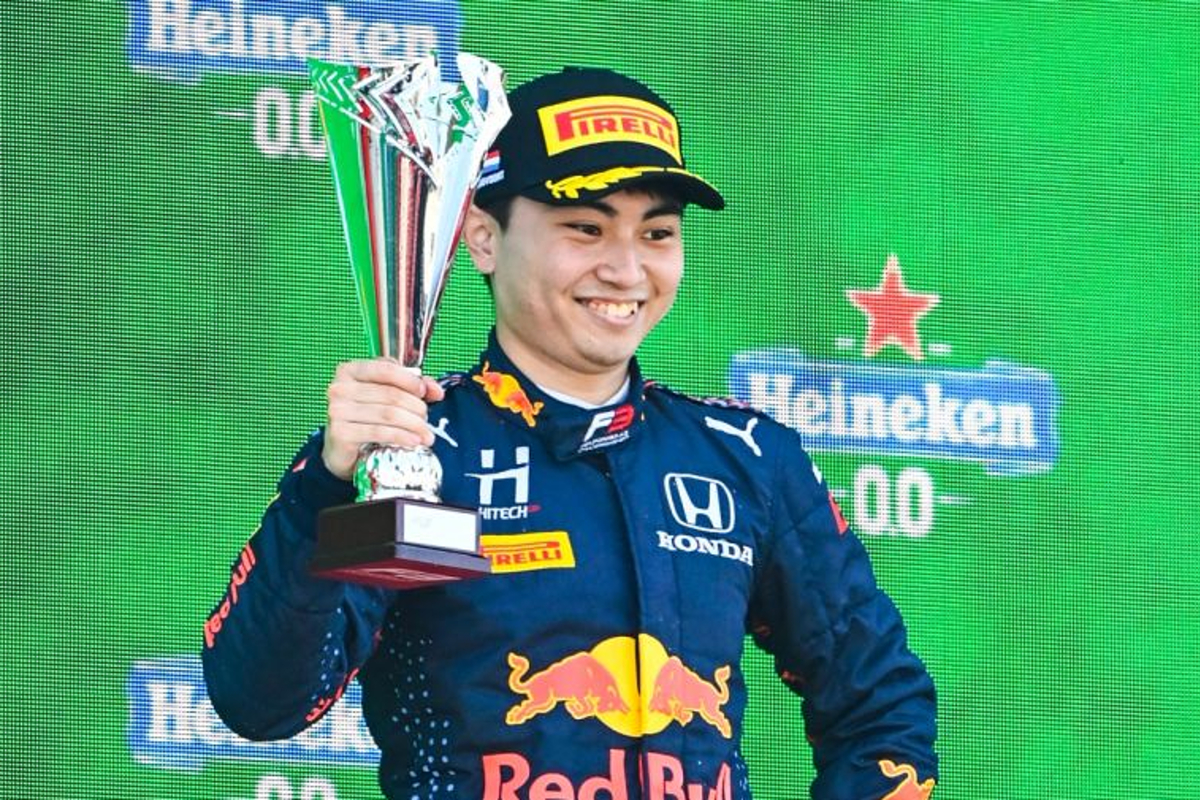 A maiden voyage to Melbourne's Albert Park for Formula 2 and Formula 3 delivered the unpredictability and stop-start action you'd expect for F1's baby brothers.
With 52 young drivers taking to the Australian streets for the first time and their teams possessing no real-life data for car setup or driver guidance, the limits of simulator practice showed for some, as others excelled Down Under.
Ayumu Iwasa became F2's first 2023 repeat winner, storming to pole position on Friday before staying out of trouble in Sunday's Feature Race to top the standings and make Yuki Tsunoda sit uncomfortably in his AlphaTauri seat.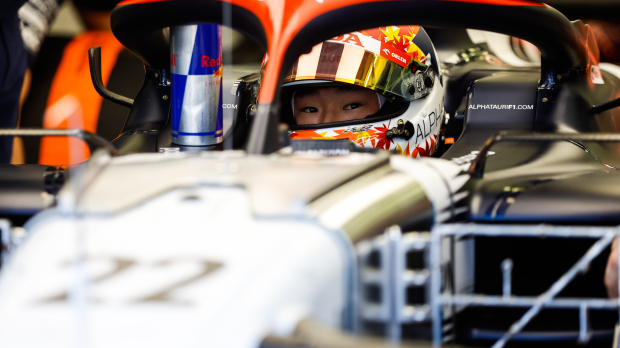 In F3, Gabriel Bortoleto made it two Sunday top-step visits in succession after a month out of the cockpit to establish himself as a surprise early championship favourite with a maiden pole position under his belt, too.
As the two championships' pecking orders begin to appear, here are my top feeder series drivers from Melbourne:
Formula 2
Ayumu Iwasa - A
Iwasa might've lost his 'scored-in-every-round' statistic with a P13 Sprint Race finish following a Lap 1 puncture, but he leads the F2 championship for the first time and looks set to be Red Bull's lead junior driver in 2023.
As we saw with Theo Pourchaire and Victor Martins in the previous two rounds, the gap from pole position to the chasing pack was sizeable. Yet Iwasa's P1 lap might be even more impressive after securing it in conditions that made the track tough to distinguish from the lake it encircles.
A weekend with more safety car minutes slowing proceedings down than I dare to calculate meant any gap Iwasa built up didn't last long, yet he kept the effective Feature Race lead through every lap of running.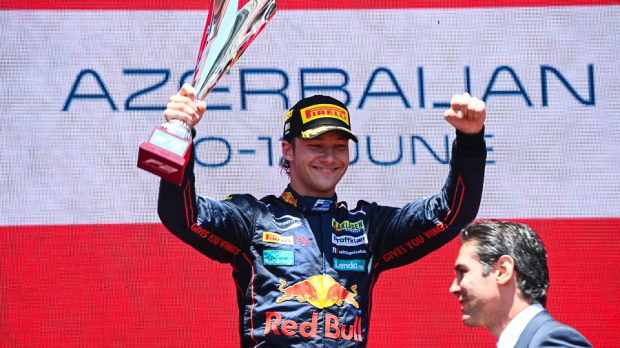 Dennis Hauger - A-
The 2021 Formula 3 champion's Sprint Race win tells only part of Dennis Hauger's weekend story when he showed incredible adaptability at F2's newest venue.
The Norwegian outclassed his more-experienced teammate Jehan Daruvala to leapfrog him in the championship, first by outqualifying the Indian racer, then following it up with a lights-to-flag Sprint Race domination.
He surged from P10 to P7 on the Feature Race's opening lap, then kept out of trouble, pulling a move on Victor Martins on the outside of Turn 1 to reach a potential podium position on Lap 15.
However, getting past Martins there eventually became his undoing when the Frenchman hammered into the back of Hauger's MP Motorsport car in the dying laps, cruelly denying him a second haul of Australian silverware.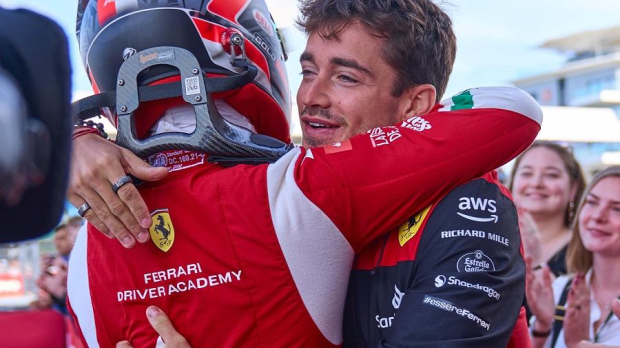 Arthur Leclerc - B+
A first Arthur Leclerc F2 podium started the Leclerc family's day well on Australia's Sunday before its rapid decline three corners into the Grand Prix.
The younger Monégasque racer seems more comfortable in Formula 2 than he ever did in Formula 3. Despite a spin in the wet conditions, a second top-10 qualification in three races teed him up nicely for both the Sprint and Feature Race.
Gambling to run on option tyres in the Sprint Race might've netted him a double-podium weekend had the pressure he applied on Kush Maini resulted in a pass into P3, but the fourth-place finish still impressed me.
A steady Feature Race running in P5 turned into a podium after Martins' crash into Hauger on the weekend's last safety car restart handed Leclerc two easy places, and he leaves Australia 20 points stronger.
READ MORE: 2023 Saudi Arabian F2/F3 Power Rankings – Mercedes junior shines under the lights
Formula 3
Gabriel Bortoleto - A
I'm tempted to give championship leader Gabriel Bortoleto an A+ for his sensational Australian weekend, but what score would I give him if he gains nine positions to reach the podium in a future reverse grid Sprint Race?
After being just 0.057s off of pole position in his first competitive F3 session in Bahrain, he went one better in Melbourne to grab pole position, extending his championship lead by two points before any racing laps had started.
There was no sitting behind a rival with a time penalty for his second Feature Race win in as many F3 Sundays this time around, and the apparent ease with which the Brazilian cantered to the win amid safety cars shows his opening-weekend antics weren't just beginner's luck.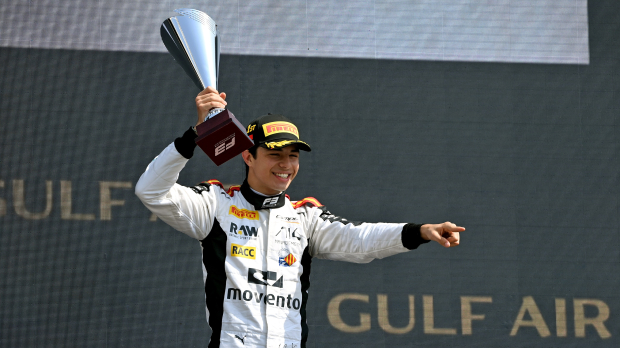 Pepe Martí - B
If you ever need an example of not giving up no matter how dire the circumstances are, look no further than Pepe Martí's long-haul trip to Melbourne.
The Spaniard faced the impossible after crashing almost immediately in Friday's qualifying to start the weekend's two races from P30 — a full F1 grid away from any point-scoring places.
Yet he had passed 14 cars in the Sprint Race's opening 10 laps to show he could turn the disappointment into something positive.
With more laps of racing on Sunday and armed with the knowledge he could overtake, Martí did what seemed unimaginable, reaching P9 by the chequered flag, having overtaken 21 cars before gaining a final P7 classification after time penalties for others. From P30 to six points — absolutely incredible.
Gabriele Minì - B
You need consistency to be in the championship fight in Formula 2 or Formula 3, and Gabriele Minì brought that in Australia with a P3-P4-P3 weekend.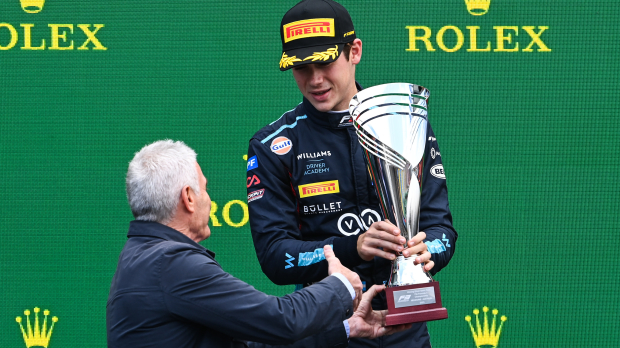 The rookie polesitter in Bahrain showed his one-lap pace again with a P3 qualification, despite ending Friday's session in the gravel, and the Italian Alpine Academy driver continued that speed all weekend.
Franco Colapinto's disqualification slightly buoys the eventual P4 classification in the Sprint Race. Regardless, the trophy making the long trip back to Europe is from not putting a wheel wrong on Sunday to boost him seven places up in the championship to P4.
2023 Ongoing rankings
Ten races completed for F2 and F3, and the key drivers with star potential are beginning to come into focus...
Gabriel Bortoleto - F3 (Trident)
Ayumu Iwasa - F2 (DAMS)
Gabriele Minì - F3 (Hitech)
Theo Pourchaire - F2 (ART)
Frederick Vesti - F2 (PREMA)
Pepe Martí - F3 (Campos)
Kush Maini - F2 (Campos)
Dino Beganovic - F3 (PREMA)
Zak O'Sullivan - F3 (PREMA)
Franco Colapinto - F3 (MP Motorsport)
READ MORE: Jos Verstappen: His life in F1 and how he drove Max to greatness