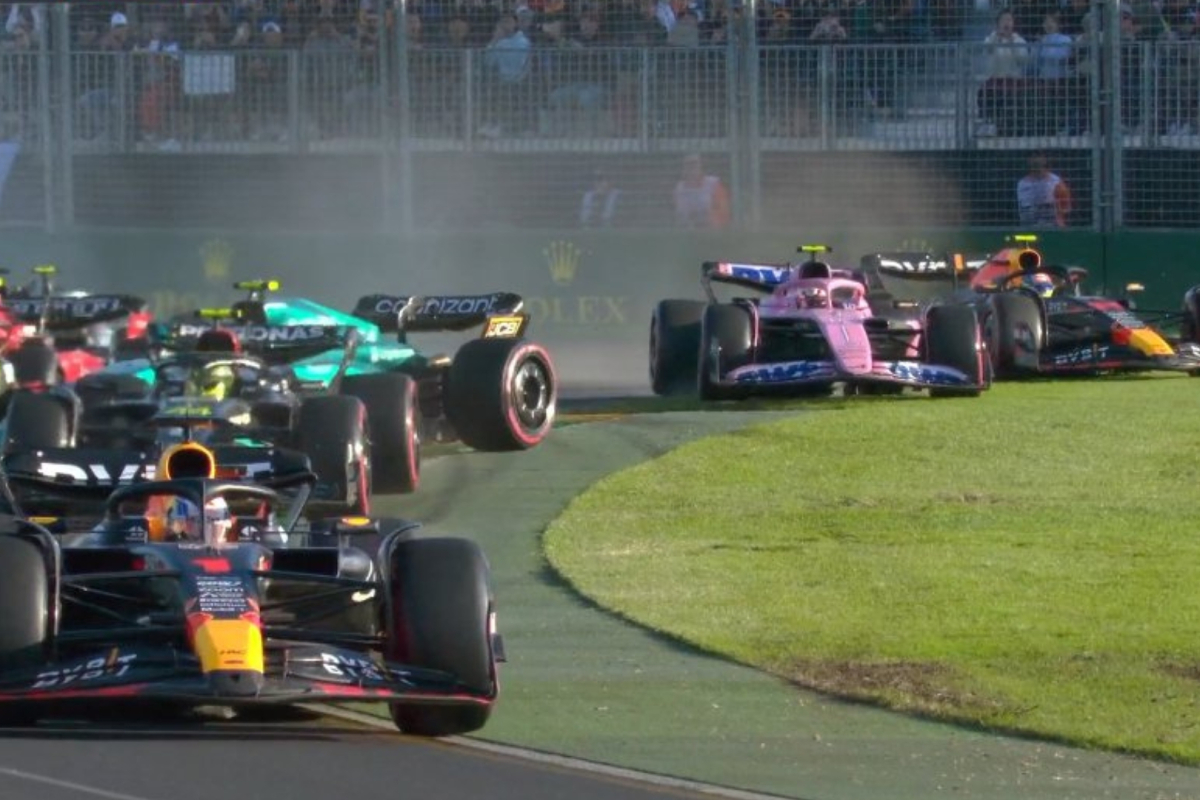 Sport or spectacle? Mayhem in Melbourne highlights F1's eternal struggle
Sport or spectacle? Mayhem in Melbourne highlights F1's eternal struggle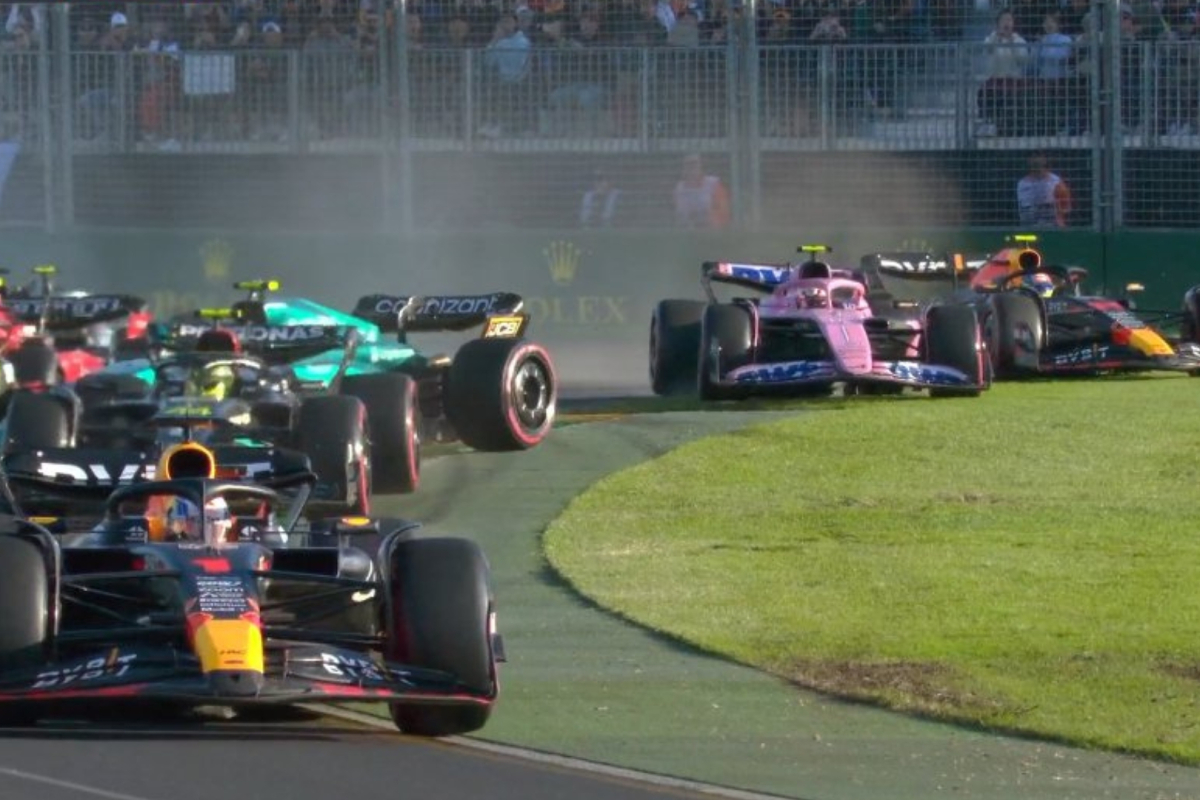 Formula 1's eternal struggle of toeing the line between being a sport and an entertainment source returned with a literal bang in the closing laps of the 2023 Australian Grand Prix on Sunday.
The late-race safety car Kevin Magnussen triggered with his trip into Turn 2's outer wall soon turned to a full red flag stoppage, much to the disbelief of the drivers, who fully expected a safety-car finish.
Stopping the race allowed more racing laps for fans to enjoy than the alternative of repeating last year's Italian Grand Prix, but the restart's Turn 1 carnage ended hopes of a two-lap battle between Max Verstappen and Lewis Hamilton for the win.
READ MORE: F1 Driver Salaries: How much do Hamilton, Verstappen and co earn?
Formula 1 CEO Stefano Domenicali recently spoke of reducing the sport's Free Practice sessions to improve the spectacle for fans in the build-up to the Grand Prix weekend. However, this race's eventual limp ending shows that good intentions don't necessarily create good outcomes.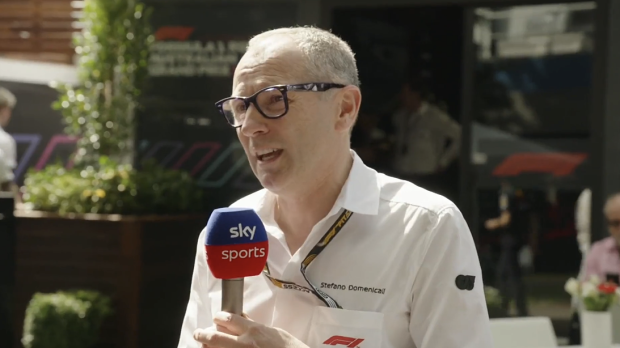 Confused reigned in Melbourne climax
I've watched the sport for over a quarter of a century, yet I, like the teams and drivers in the pit lane, had no idea what was happening during the Australian Grand Prix's second stoppage and felt frustrated that the race director stopped it.
The butterfly effect of Michael Masi flapping his race director wings in Abu Dhabi's 2021 finale still impacts the sport today. The criticism over how that race ended has now led to Monza's safety-car finish last year and Australia's attempt at a two-lap sprint race ending.
Although I can see the value in stopping the race for a spectator in the stands hoping for a grandstand finish, a safety car would've cleaned up Magnussen's wreckage had he prematurely ended his race a dozen laps earlier. The red flag flew because it was late in the race, which is spectacle, not sport.
The desire to deliver a show for the crowds and television onlookers has instead added an element of lottery to F1, where even those participating await information on screens to see what the next steps will be.
Although I'm not as familiar with the obscure rulings as the men and women on the pit wall, they were as clueless about the final red flag and the surprise decision for the Magnussen-triggered stoppage as I was.
Imagine if a football player gets injured in stoppage time of a match where the team has no further possible substitutions. Now picture the remaining 21 players waiting to see if the referee wants to allow an additional sub because of a controversial Champion's League final two years ago where one team only had 10 men on the pitch.
F1, like all sport, must be authentic
That's where it seems we are with F1 as the powers that be try to keep viewers interested by ensuring conditions are ripe for drama rather than delivering an authentic sport that might produce sensational moments by itself.
To continue the footballing analogy, by trying to create a penalty shootout, we somehow ended up with what felt like a deflating 1-1 draw as the remaining 12 drivers crawled over the line without any option to overtake.
One hour earlier, I was enjoying one of the more entertaining Australian Grands Prix in years; it wasn't an all-time classic, but it was far better than 90% of the early-morning-alarm Aussie openers I had gotten used to at Albert Park.
However, when the chequered flag eventually flew, I questioned why I had waited so long to see safety car driver Bernd Mayländer lead the final lap.
My favourite saying about F1 is that it "is a sport where anything can happen, and it usually doesn't."
When I can see the strings pulling the pieces into manufactured places, that's when F1 is venturing too far into spectacle.
Like hundreds of millions of other fans, I'm still here after years of watching a sport with defined rules where the unbelievable might naturally happen any weekend - that's what sport is, that's why I watch, and that's where F1 must return to.
READ MORE: F1 Team Principals: Who are the men in charge in 2023?