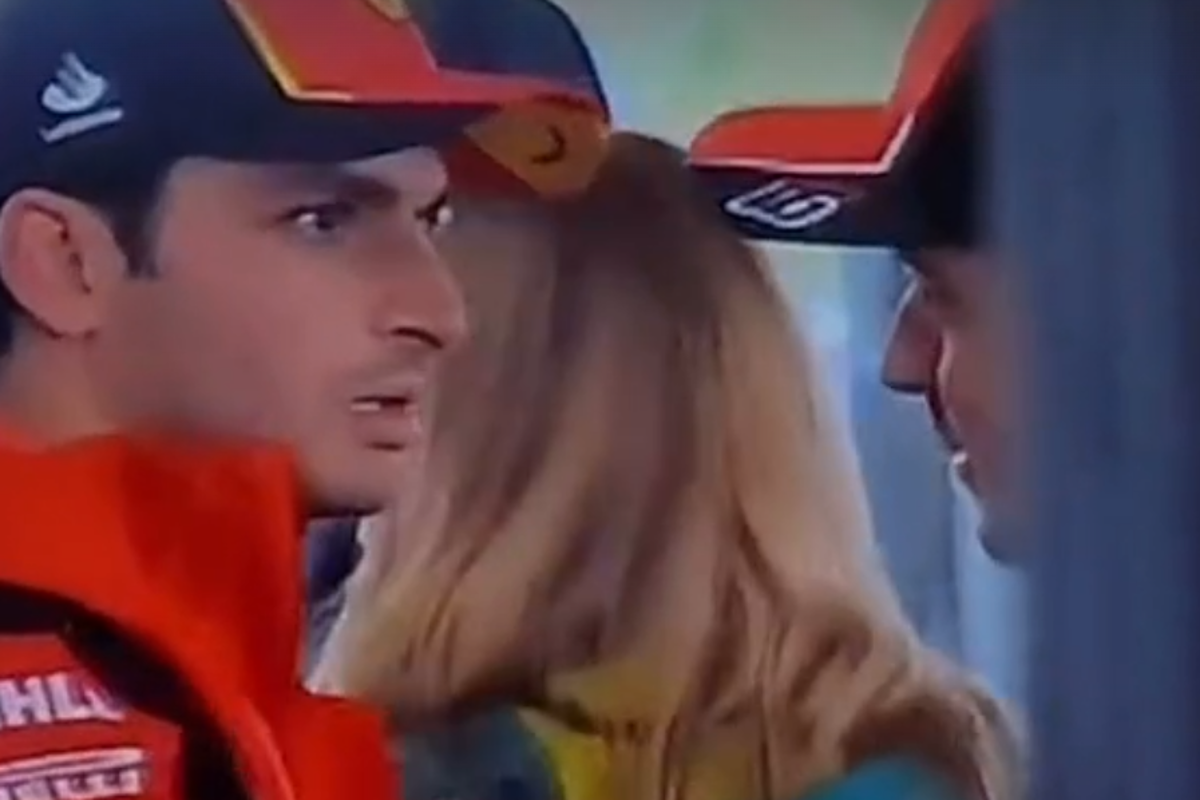 Sainz and Leclerc in INTENSE Ferrari exchange after Australian GP qualifying
Sainz and Leclerc in INTENSE Ferrari exchange after Australian GP qualifying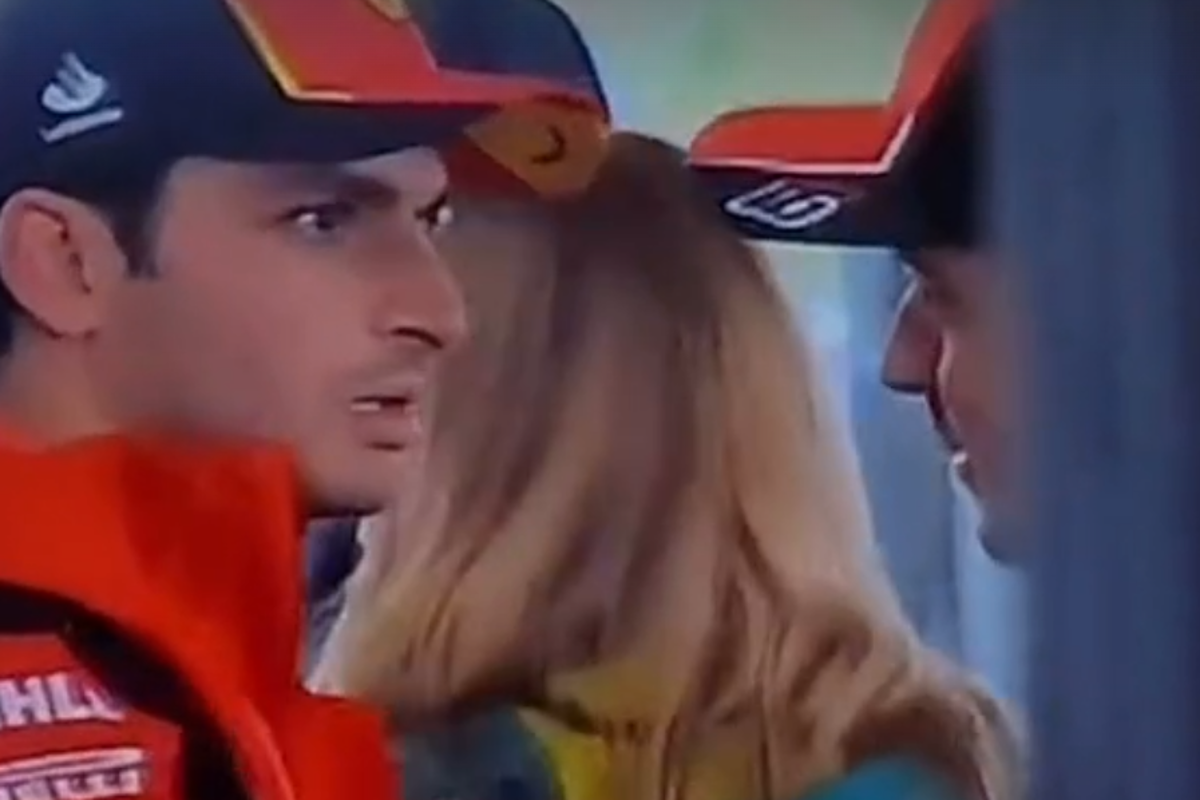 Charles Leclerc and Carlos Sainz were seen in an intense exchange after the qualifying session for the Australian Grand Prix.
Leclerc bemoaned Ferrari's decision-making during Q3 after qualifying seventh for Sunday's race, with a host of factors impacting his ability to put in the best possible flying lap.
The Monégasque was unhappy with his team's decisions, both to send him out behind team-mate Sainz and being told to rush his second attempt in the final session of qualifying.
Leclerc was clearly still bristling from the chaotic end to qualifying when speaking to Sainz afterwards, but had already made his feelings clear on team radio, sarcastically suggesting that he got a "tow" from the Spaniard when in fact his team-mate was in the way.
"S**t lap, I had no prep this time," he said. "Big thanks to Carlos for the tow. Got a bit of speed there, always nice."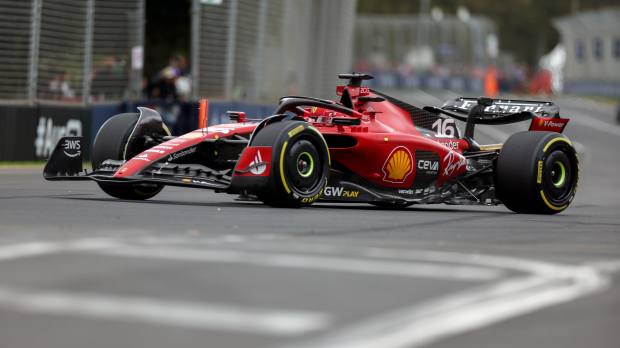 Tyre warm-up strategy was critical at Albert Park with cooler conditions forcing most of the grid into completing two preparation laps before flying attempts, with matters complicated by a 90 per cent chance of rain predicted ahead of the session failing to materialise.
It was the kind of day when you needed to give yourself the best possible chance, safe to say Ferrari did not do that for Leclerc.
"It was a difficult qualifying," he told French broadcaster Canal+ afterwards. "I knew I had to line up everything in my last lap of Q3. Unfortunately we were waiting for the rain so we didn't do a warm-up lap, which made things more difficult.
"Carlos gave me a nice tow as well in turn 3 and 4... we didn't manage the qualification well. It's a bit frustrating, but you can't deny it, I was still in trouble today. I think tomorrow will be a bit better."
Leclerc admits his own mistakes
Speaking to the English-language media, Leclerc owned up to his own failings on the day as well.
"The second run in Q3, we thought the rain was coming so I went without doing a preparation lap and had to push straight away which wasn't great for the tyres," said Leclerc.
"I also found myself behind Carlos for the whole first sector which is something I hope we will look into as a team because this cost us quite a bit.
"Honestly, in Q1 and Q2 I didn't do a great job in terms of driving. Then I just had to put everything together, which I think in Q3 was getting a little bit better."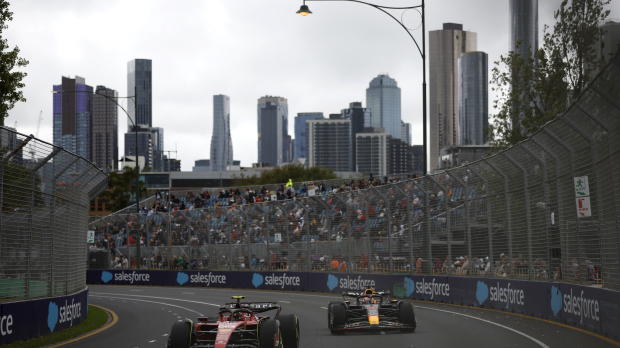 Race pace should be better
Sunday's race should bear more fruit for Leclerc, whose SF-23 was set up to prioritise race performance over qualifying.
"Tomorrow is the race, I think we have quite a good race car. I compromised quali pace a little bit for the race so let's see how it goes," he added.
"I don't want to get into this [where he could have qualified without problems] because I hadn't been driving well in Q1 and Q2 and in Q3 you never know what is possible."
READ MORE: F1 Team Principals: Who are the men in charge in 2023?