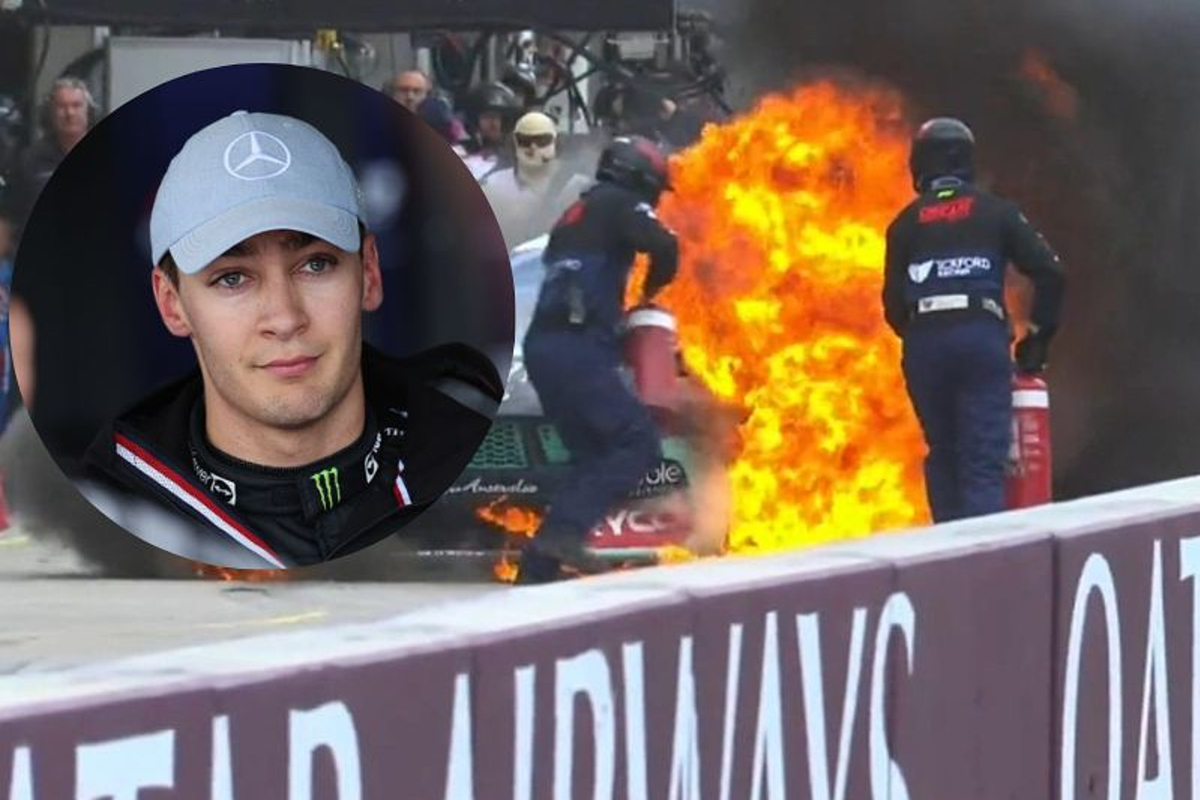 Russell reacts to 'massive' Supercars pit lane fire
Russell reacts to 'massive' Supercars pit lane fire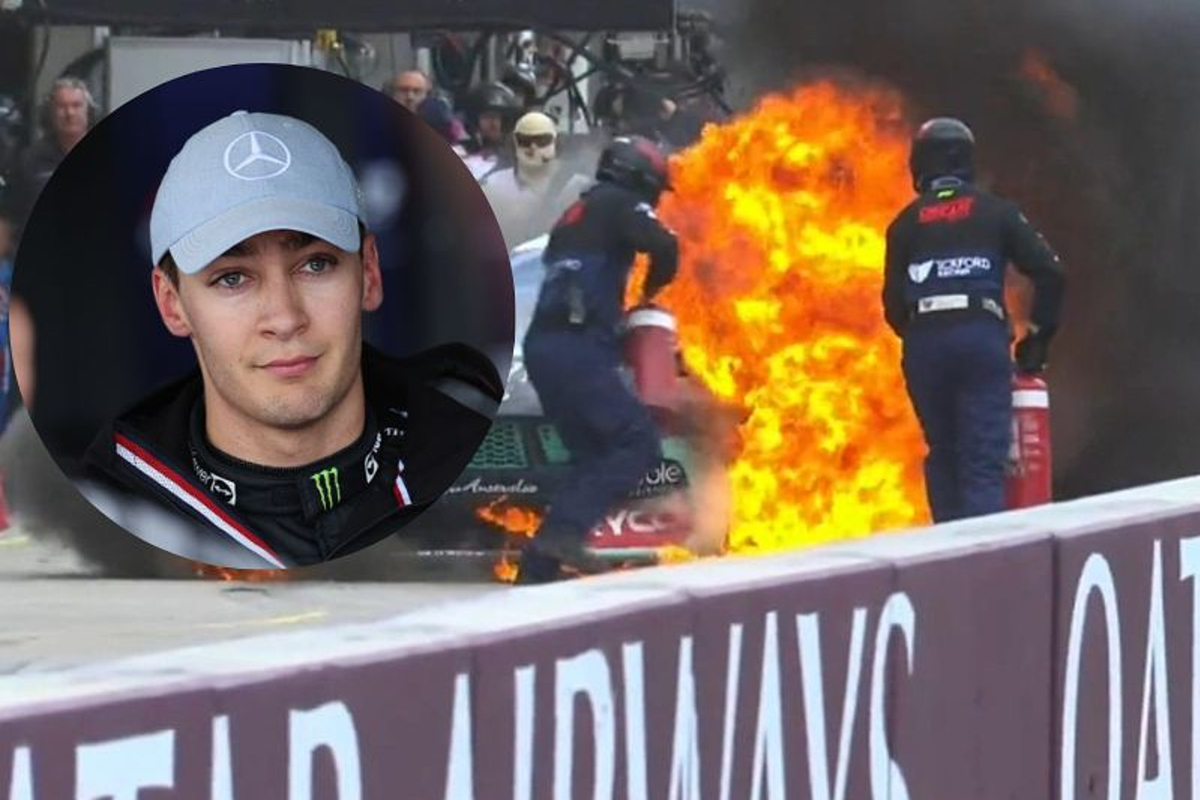 George Russell has reacted to a 'massive' pit lane fire during the Supercars race that supports F1 at the Australian Grand Prix.
In the early stages of the third Supercars race of the weekend, James Courtney was forced to recover to the pit lane after his Gen3 Ford Mustang caught fire.
The blaze appeared to start from the left-front corner in a similar manner to another instance involving Nick Percat during Friday's race.
Reacting while being interviewed by Sky Sports, Russell said: "Wow, I'm just seeing this massive fire.
"Oh, b*****. Is he out? I hope he's ok, I can smell the smoke from just over there."
Mustang fires 'not good'
The Gen3 Supercars were introduced this year and are only making their second outing after contesting the opening round of the season on the streets of Newcastle.
Both Courtney's Tickford Racing team and Percat's Walkinshaw Andretti United outfit run Ford Mustangs.
Following Friday's incident, WAU stated it believed the fire was caused by a "controlled electrical component failing".
Speaking shortly after safely exiting his burning car, Courtney said: "I saw the flames and I said to the guys I could smell something from the front-left corner," said Courtney.
"Then I could smell it, then I could see the flames so I just tried to get to the pits. We have all the fire stuff here to save the car.
"I'm not sure what's going on but it's the front-left corner and I think it's probably similar to what happened to Nick (Percat).
"It seems like it's the same spot, so it's not good."
This was a NASTY fire! 😮

The good news is that James Courtney is okay. 🙏

📺There are no ad-breaks in racing. Watch every minute of the #RepcoSC with @kayosports https://t.co/4BvnzVkDu1 pic.twitter.com/c2fL7AQqv2

— Fox Motorsport (@Fox_Motorsport) April 1, 2023
READ MORE: F1 Driver Salaries: How much do Hamilton, Verstappen and co earn?