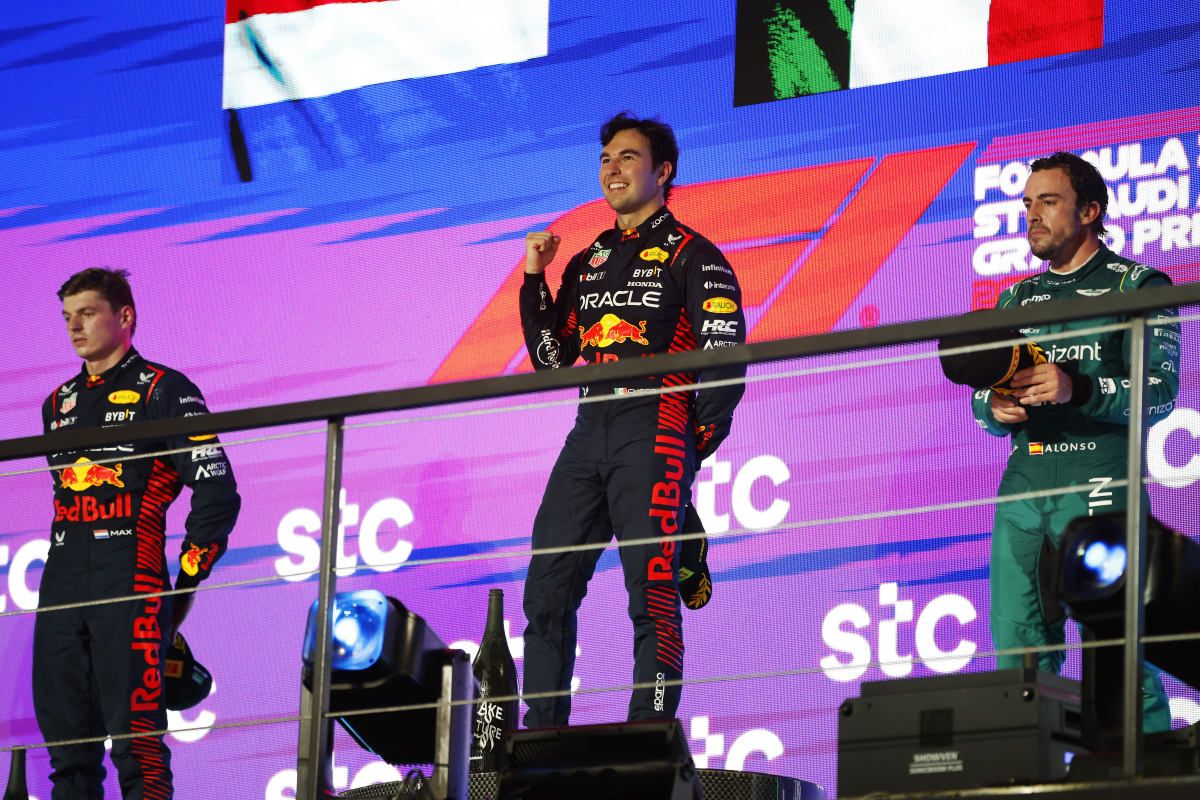 Verstappen and Perez in AWKWARD Saudi Arabian GP team orders conversation
Verstappen and Perez in AWKWARD Saudi Arabian GP team orders conversation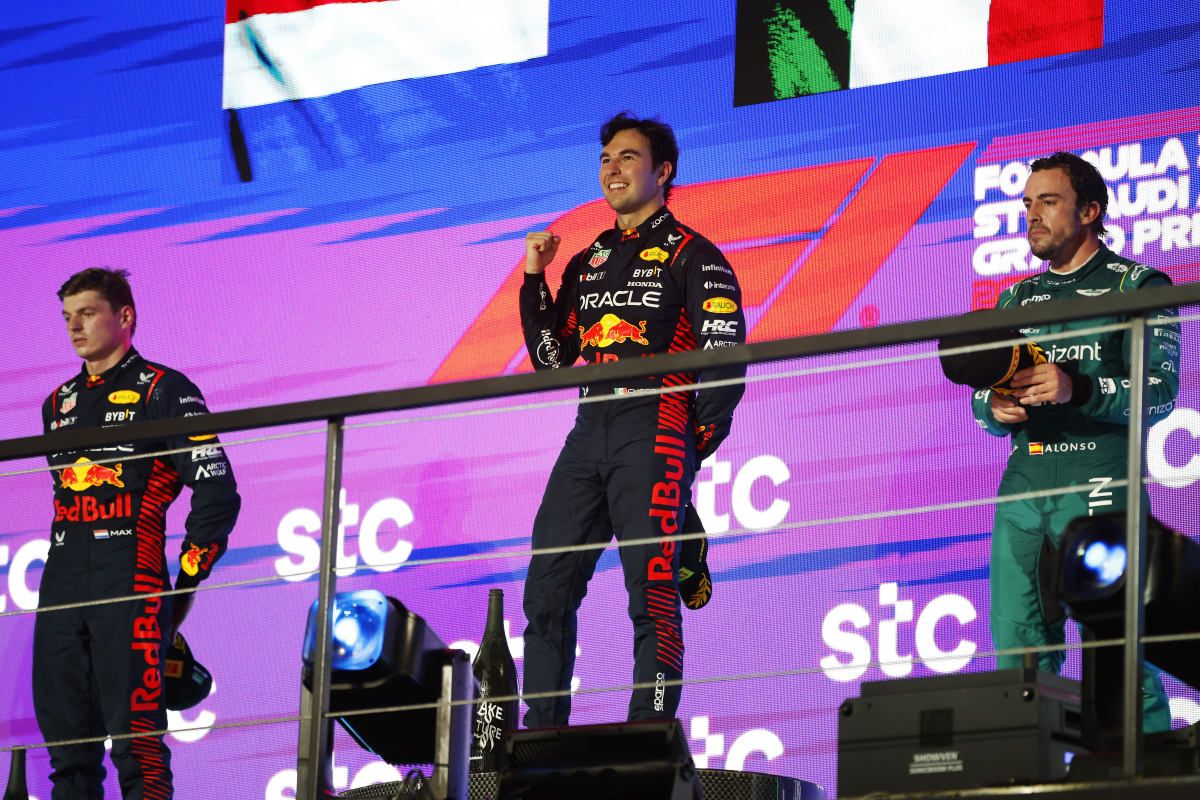 Max Verstappen and Sergio Perez were caught up in an awkward post-race conversation after the two-time champion secured the fastest lap bonus point at the Saudi Arabian Grand Prix.
Mexican Perez was in complete control at the head of the field throughout the 50-lap event at the Jeddah Corniche Circuit, finishing ahead of Verstappen for a Red Bull one-two after the Dutchman recovered from 15th on the grid.
Both drivers were given target lap times to coast to the end with ease, with Perez holding the fastest lap.
READ MORE: F1 Drivers' Standings after the 2023 Saudi Arabia Grand Prix
But after a lengthy debate over team radio with race engineer Gianpiero Lambiase, Verstappen stole the extra point on the last lap of the race to keep the championship lead after two rounds.
Perez would have expected to have kept the extra point having followed his engineer's instructions, leading to an awkward conversation in the post-race cooldown room before the podium ceremony.
Cooldown room tension
"You got the fastest lap in the end?" Perez asked Verstappen.
"On the last lap, yeah," came the response.
Clearly bemused, Perez questioned: "Were you not told to keep the pace?" with Verstappen explaining: "Ah, [one minute] 33.0, yeah. But then I asked what was the fastest lap and I think it was a tenth faster than what we were doing."
The incident hints at hangover in tensions from the tumultuous team orders fiasco at the São Paulo Grand Prix last year, where Verstappen failed to follow instructions at the end of the race.
READ MORE: Rosberg condemns Verstappen attitude over Red Bull outburst