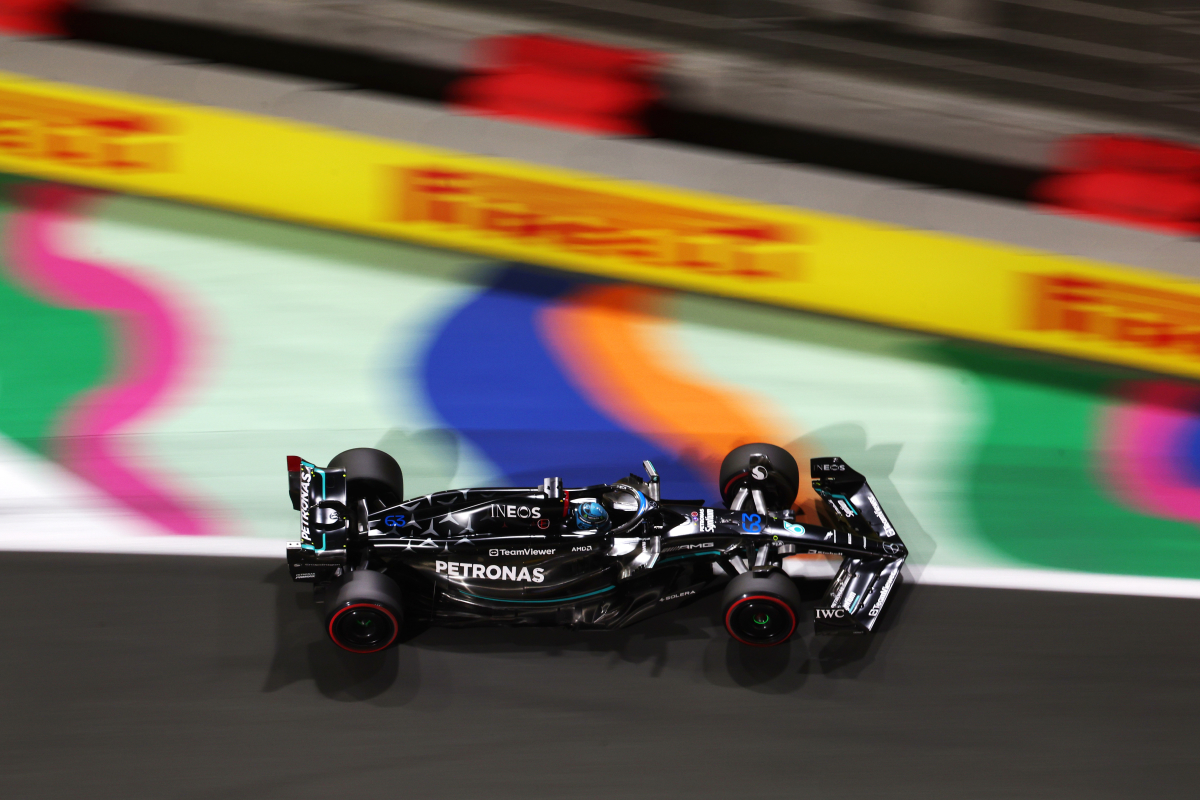 Russell delighted after providing Mercedes with glimmer of hope
Russell delighted after providing Mercedes with glimmer of hope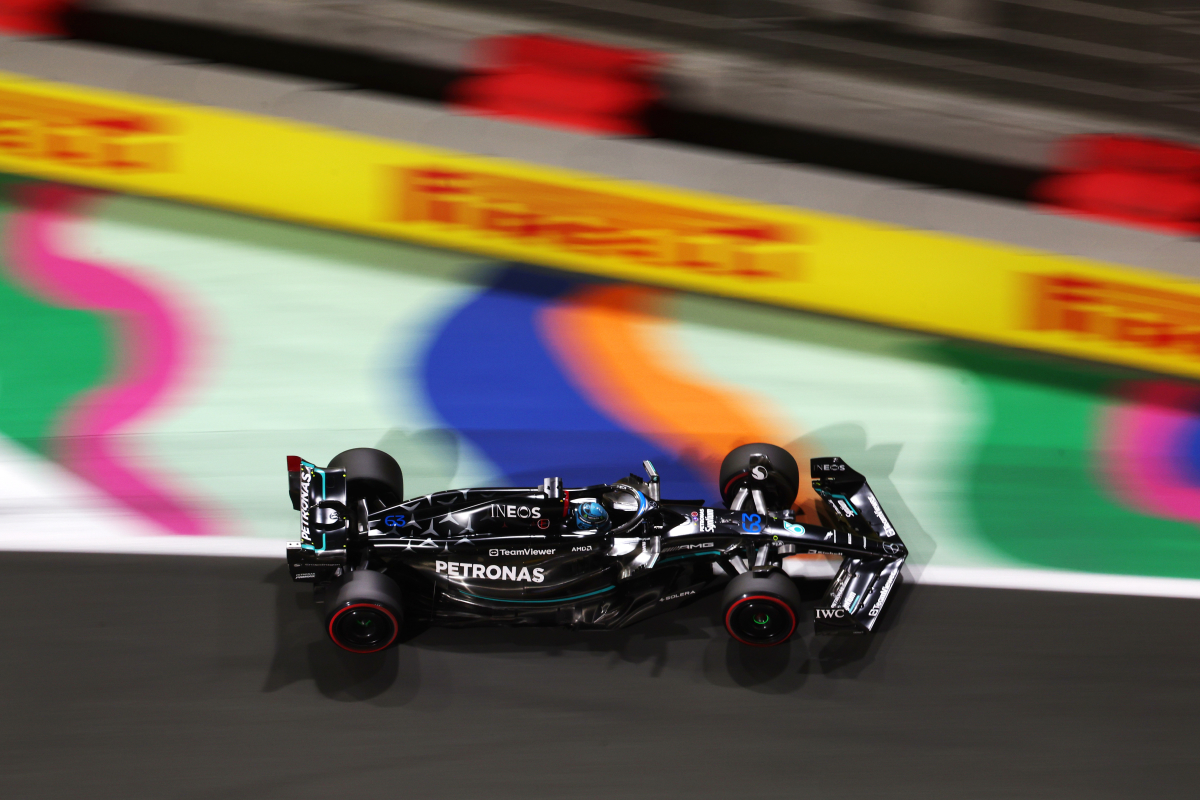 George Russell has provided Mercedes with a glimpse of optimism after qualifying third on the grid for the Saudi Arabian Grand Prix.
The British driver wound up with the fourth-fastest effort in Q3, but will be promoted by virtue of Charles Leclerc's 10-place grid penalty for a third control electronics fitted to his Ferrari.
Mercedes' build-up to the weekend has been largely doom and gloom after a difficult Bahrain Grand Prix to open the new F1 season and whilst the gulf between Russell and pole-sitter Sergio Perez remains alarming at almost six-tenths, he is buoyed by the positive outcome.
READ MORE: Perez and Alonso set for thriller as Verstappen issue rattles Red Bull
"I would have taken that," Russell told Sky Sports F1.
"Really happy, really fun driving around this track.
"The car felt good, obviously we know we are lacking a bit of overall downforce but this is more than we could have hoped for given all the circumstances and ultimately, that is all we can do when we are at the track, so really pleased with that."
Red Bull has done an 'exceptional job'
Russell's grid position was also helped by Max Verstappen's mechanical issue in Q2 that saw the Dutchman qualify only 15th.
Asked if the team could use tactics with Lewis Hamilton, who starts seventh, to help prevent Verstappen from rising through the field and aid his own podium push, Russell replied: "I am sure we will do our best but when you have got a car that quick... you can kind of do whatever you want.
"You saw what Max did last year from 15th in Spa and he has got a faster race car this year.
"Credit to Red Bull, they have done an exceptional job, we just need to focus on ourselves."
READ MORE: Verstappen OUT of Saudi Arabian GP qualifying PU drama