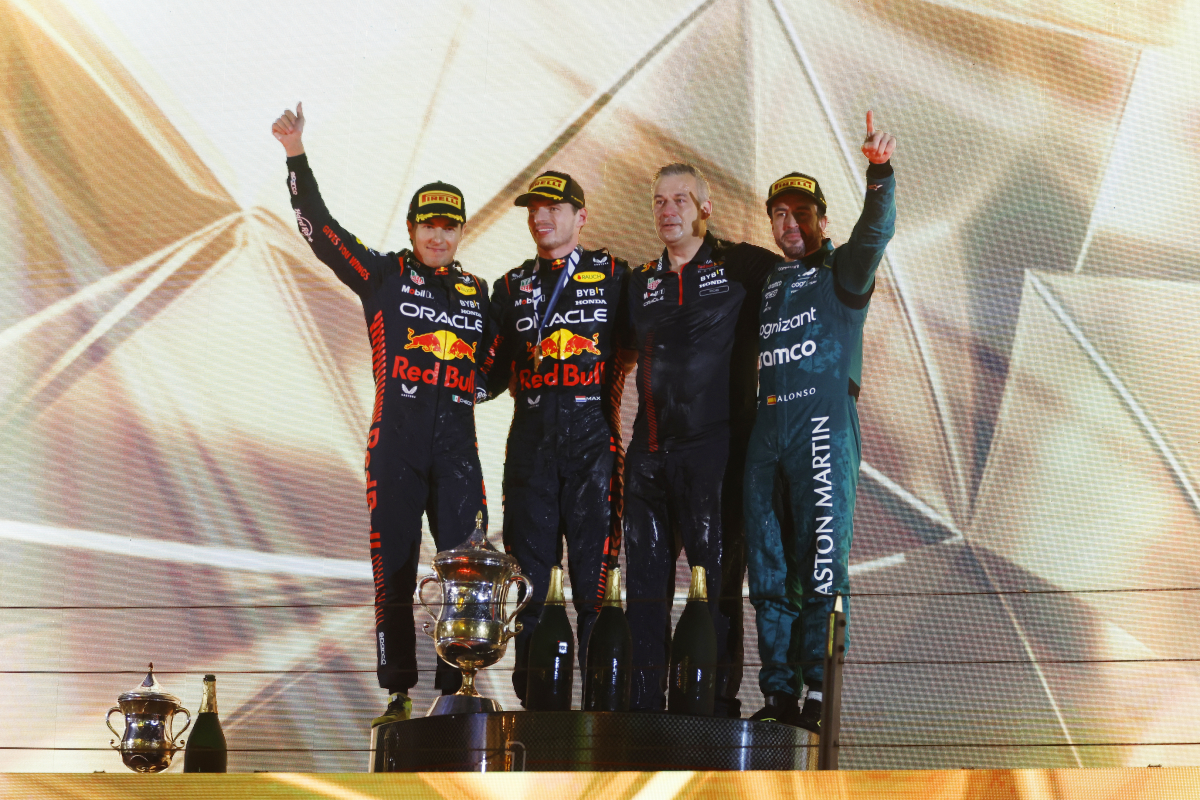 Marko questions Aston Martin copying after 'three Red Bulls' on Bahrain podium
Marko questions Aston Martin copying after 'three Red Bulls' on Bahrain podium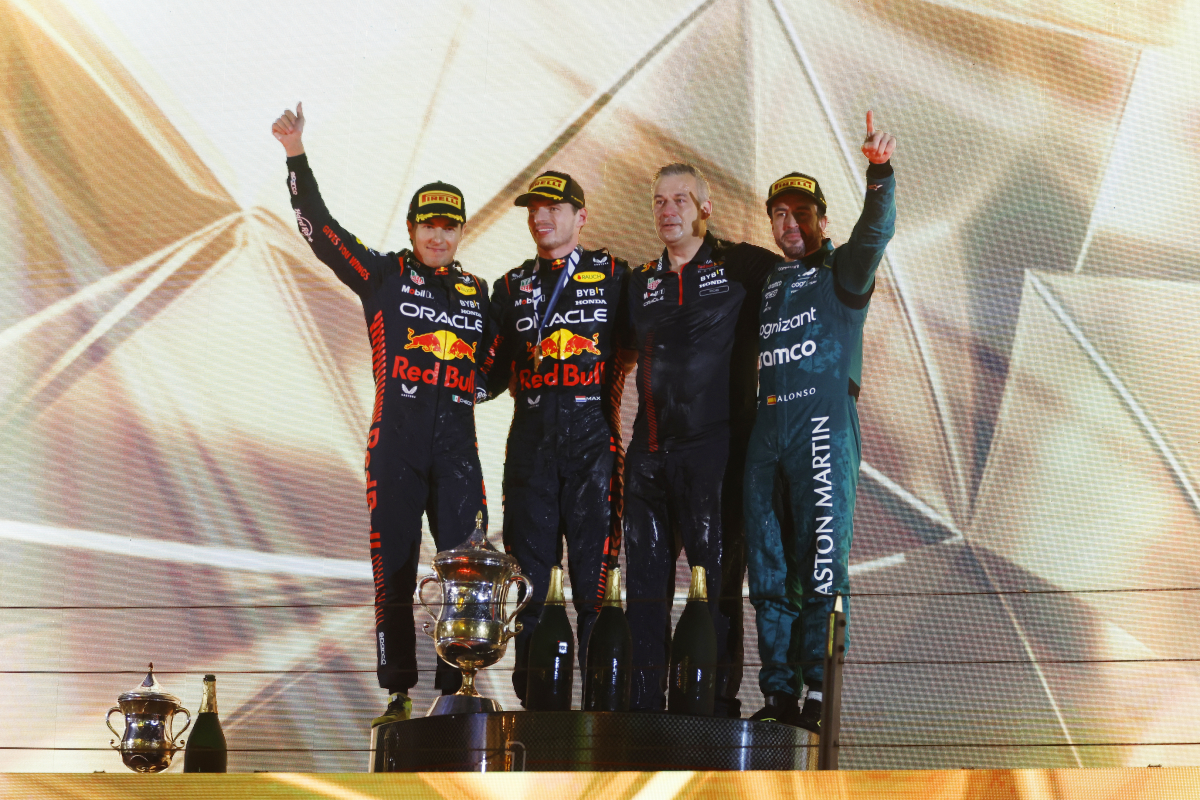 Red Bull motorsport advisor Helmut Marko has hinted at Aston Marton copying the team's philosophy after stunning F1 with a podium at the Bahrain Grand Prix.
Two-time champion Fernando Alonso delighted fans by finishing thrid following stunning battles with both Mercedes' Lewis Hamilton and Ferrari's Carlos Sainz.
The AMR23 has taken a design route which follows Red Bull's distinctive and aggressive downwash-focused aerodynamic philosophy, a point perhaps foreseeable given former aero chief at the Milton Keynes-based outfit is now Aston Martin technical director.
READ MORE: Ferrari haunted by ghosts of F1 past as Aston Martin embarrass rivals - What we learned at the Bahrain GP
But Marko has apparently doubted how much the design conforms with F1's regulations around directly copying from a fellow competitor - with Aston Martin already having a history of such a breach when competing as Racing Point in 2020.
"It's true, what Fallows had in his head cannot be erased," Marko told Servus TV.
"Copying the focus is not prohibited, but can you copy in such detail without having documentation of our car?
"We had three Red Bulls on the podium, only the last one with a different engine."
Alonso threat highlighted
Alonso started the race in fifth but fell behind both Mercedes drivers to seventh in a frantic opening lap, having been hit by team-mate Lance Stroll.
After fighting his way through to third, Alonso finished 38 seconds adrift of race winner Max Verstappen, though Marko believes the gap should actually be closer.
"I said it before the race: Alonso will be third," said Marko.
"His fight with Hamilton was incredible. It was a tough duel, but fair. Really old school. If Fernando had started further up, he would surely have been a threat to us."
READ MORE: F1 Schedule 2023: Dates, times and TV details for all races