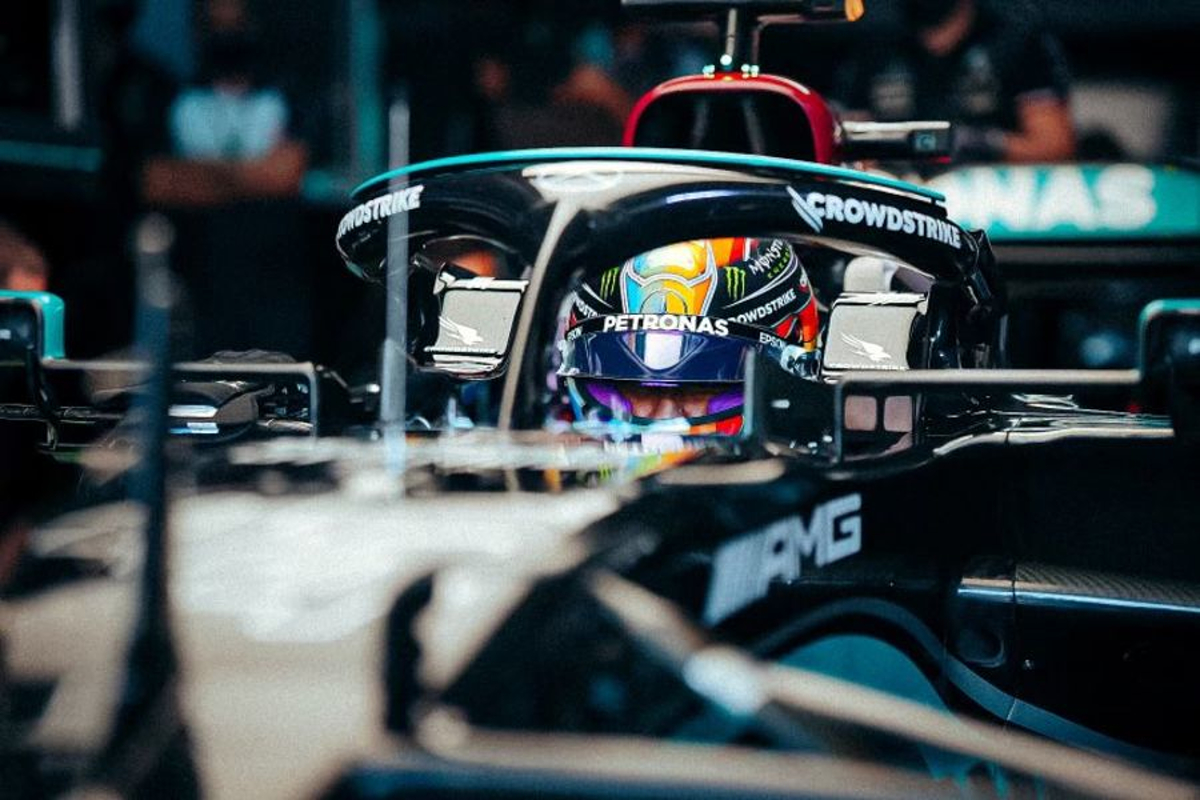 'I don't care if I don't win another race': Hamilton in responsibility vow
'I don't care if I don't win another race': Hamilton in responsibility vow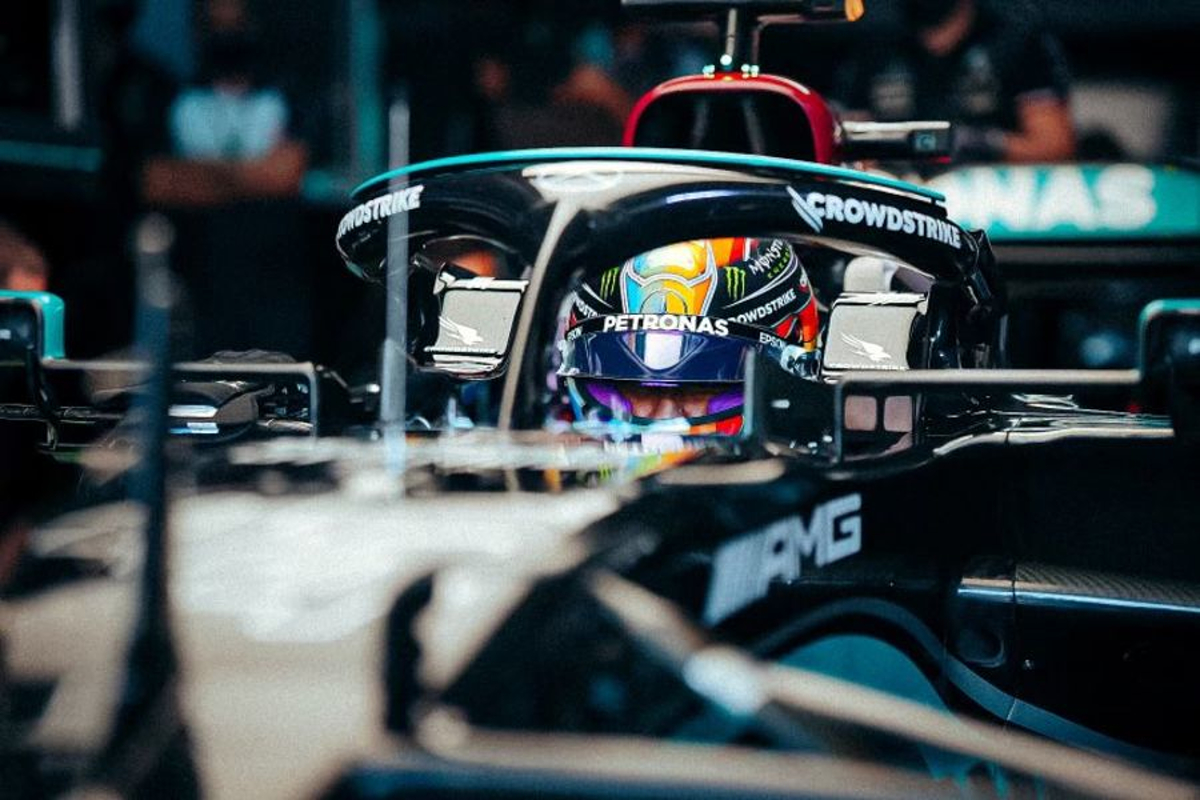 Lewis Hamilton has claimed he 'doesn't care' if he fails to win another F1 race when addressing his "responsibility" to speak out on issues surrounding equality and inclusion.
The seven-time champion has led the way when campaigning for greater diversity in F1 and wider society, launching Mission 44 and assisting Mercedes in its Ignite and Accelerate 25 projects.
Hamilton's work also led F1 to announce a scholarship scheme for those from underrepresented backgrounds to attend engineering-focused university courses or internships.
READ MORE: Hamilton takes aim at 'dangerous' future F1 ban
One of Hamilton's biggest pushes has been to support rights for those in the LGBTQ+ community, with a rainbow featured on his crash helmet at various races across the past few years.
The British driver has also spoken out against human rights abuses at controversial races on the calendar, not least at last season's Saudi Arabian Grand Prix.
Asked why he felt the need to speak out on such issues, Hamilton told The Fast and The Curious podcast: "For me, I feel that we need more empathy and compassion in the world.
"There are so many people in the world that... we are all human beings and there are all these things that people are finding challenging within different countries, through governments, people with opinions, social media and all these different things and we have this platform and I just feel a huge responsibility.
"I am not just a Formula 1 driver and I have success and can just go on about my life, this is a platform to really spark change, spark conversation - which is the beginning of these things, to spark uncomfortable conversations and holding people accountable who have been happy with the status quo in the past which has held people down, which has made people not included.
"That frustrates me and it goes into that kind of fear thing."
"We can make change"
"We can make change and I want to play my part in help in that and making people feel more included.
"Motorsport, for example, or any sport or business should be able to continue not being diverse.
"When have you ever seen someone working in our industry with disabilities? There are so many different things that we need to challenge and fix.
"Also, we are also going to a lot of countries where they have these challenging human rights issues, where humans just aren't treated as human beings and in the past people have just passed by it and it is not important.
"It is so important that someone speaks out on it. I don't care if I don't win another race, I am going to speak out on those things whether people like it or not."
READ MORE: March's key F1 diary dates