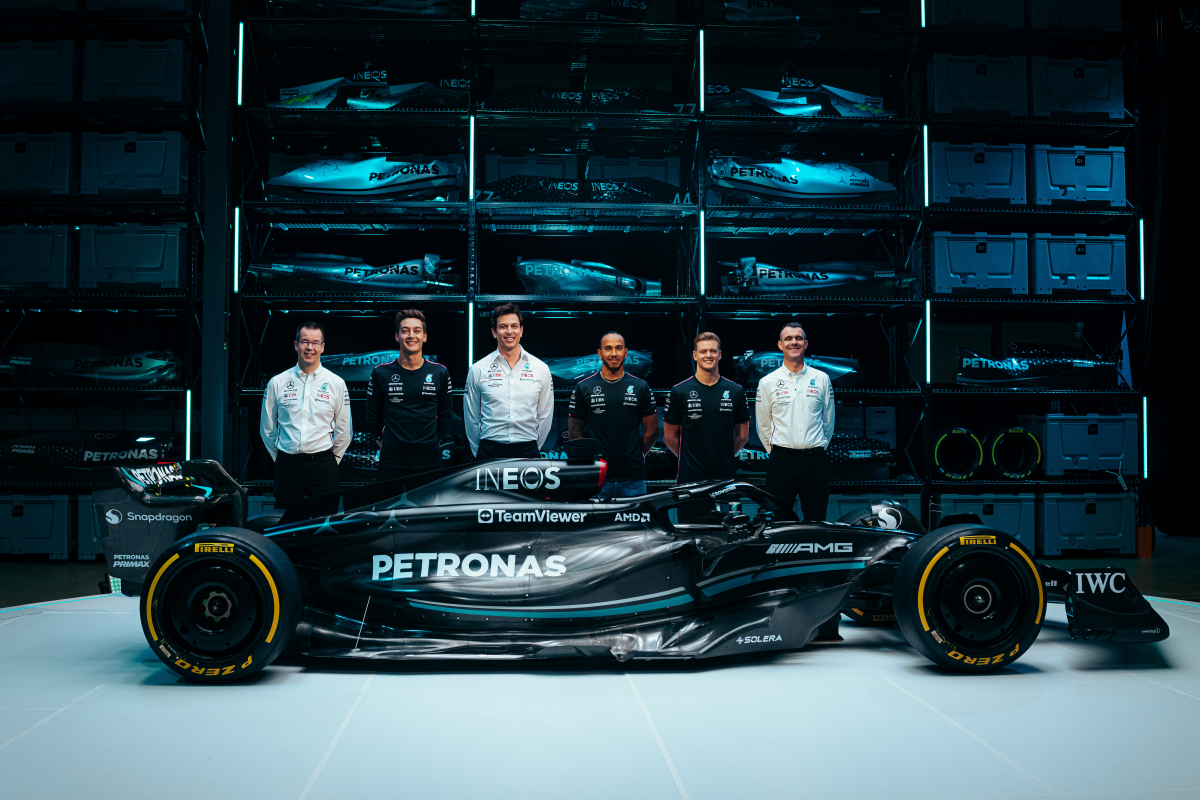 Hamilton - 'Pretty much everyone' prefers black Mercedes
Hamilton - 'Pretty much everyone' prefers black Mercedes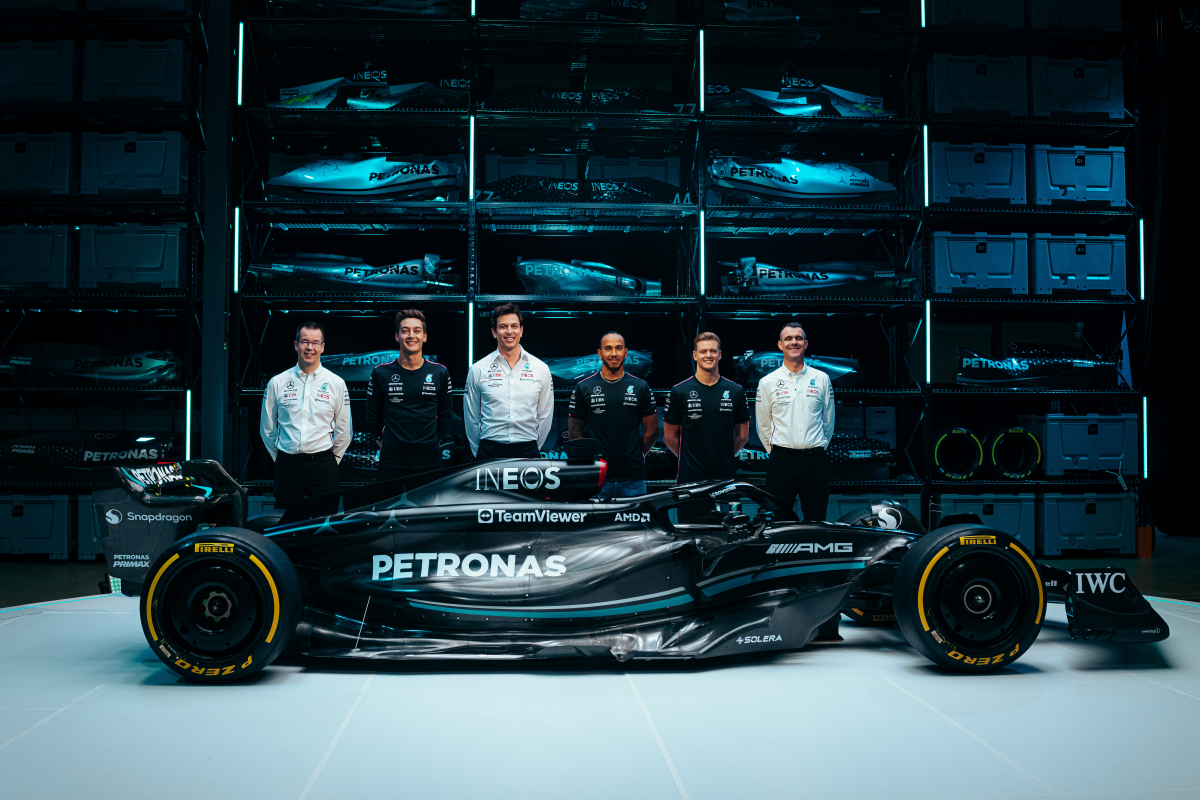 Lewis Hamilton has claimed "pretty much everyone" at Mercedes prefers the team's black livery to the traditional silver.
The Brackley-based outfit has reverted to a predominantly black look with the new W14 as weight-saving measures sweep the F1 field.
The German manufacturer had switched back to its silver look last year after two seasons in black as Hamilton aimed to highlight diversity and inclusion - the team switching in solidarity with the seven-time champion.
READ MORE: Zinedine Zidane signs for Alpine in F1 launch stunner
Upon the reveal of the 2023 challenger at Silverstone on Wednesday [February 15], Hamilton explained: "Pretty much everyone in the team, or in the garage at least, preferred the black car from before.
"So everyone is with it, everyone likes it within the team."
Weight brings back history
Weight saving is the primary function of opting for an all-black livery, with a large part of the car now able to be run with unpainted carbon fibre.
The drastic measure is reminiscent of why Mercedes' Silver Arrows moniker was created where it is believed paint was stripped to leave bare aluminium plating on their grand prix cars in the mid-1900s.
With similar issues now returning regarding overweight cars, Hamilton said: "Weight is a key goal for us.
The Mercedes W14 🖤 pic.twitter.com/EfKQKwqaBm

— GPFans Global (@GPFansGlobal) February 15, 2023
"We were overweight all year last year and carried a weight penalty even into the last race so that has been a heavy focus to make sure it is not the case this year.
"We will find out next week whether we have hit that mark.
"Even last year we thought we were going to be on weight and we were way over so I am glad that has been taken seriously and that we see not too much paint on the car.
"That, for me, is positive because we are all out for performance and it is not necessarily how it looks but how quick it goes."