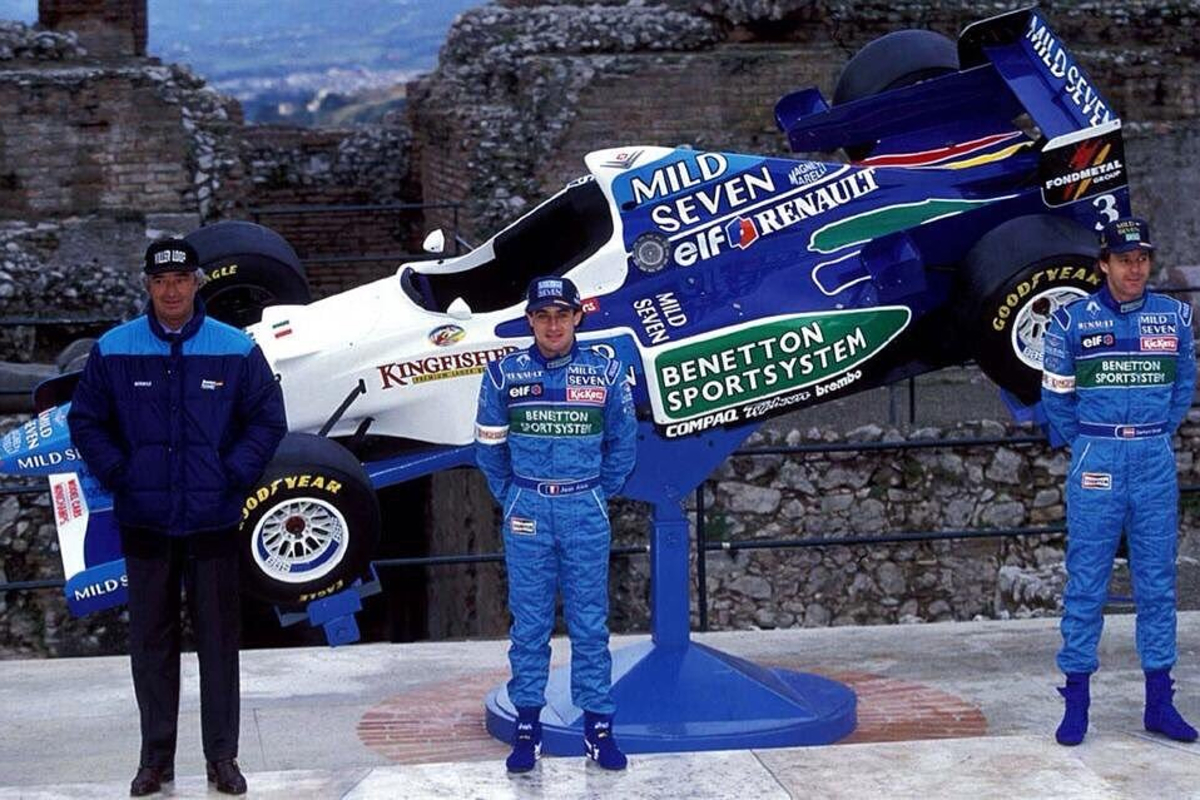 Remembering Benetton's infamous 1996 car launch
Remembering Benetton's infamous 1996 car launch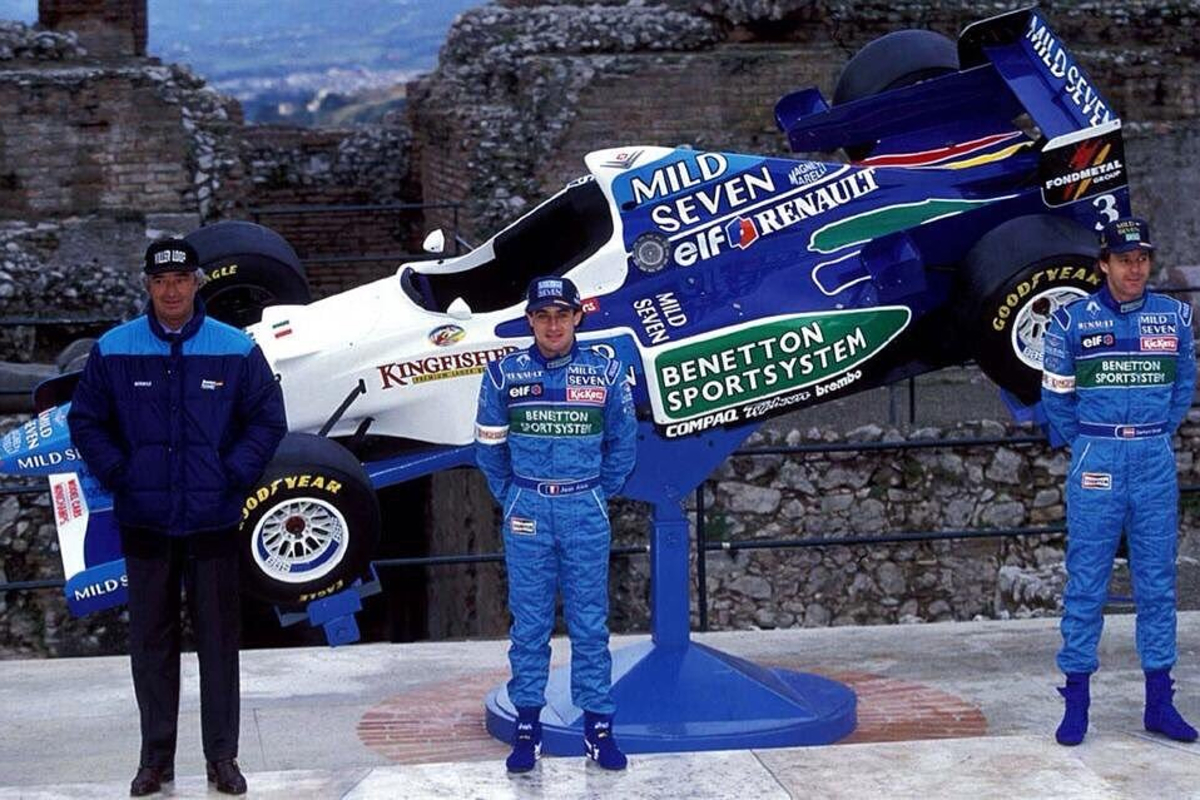 Car launches this year range between Red Bull's 60-minute extreme sports interview roundtable – that was really just a backdoor launch of Ford's return to F1 – to AlphaTauri's pop-up store blink-and-you'll-miss-it appearance at New York Fashion Week.
But long before these launches, Benetton had one of the most audacious and ambitious events in 1996, one that eventually would would prove part of its downfall.
Changing of the guard
To understand why Benetton chose an ambitious launch, the stakes for the 1996 season must be understood.
Reigning World Champion Michael Schumacher had departed for Ferrari, while team-mate Johnny Herbert had also moved on. The opposition had been crushed in 1995, Schumacher won nine out of 16 races, Herbert taking two.
The team now faced new regulations without its star driver or its supporting act. With Herbert also gone, Benetton needed new drivers. With Ferrari ousting its lineup to make way for Schumacher and Eddie Irvine, Benetton chose to bring in Jean Alesi and Gerhard Berger from the cold.
Alesi and Berger were a safe pair of hands and proven talent. Both had won races and knew what was required to race at the front. Team Principal Flavio Briatore must have breathed a sigh of relief when they were signed.
With two new drivers, and a brand-new car to see in the dramatic 1996 regulation changes, all that was required was a successful launch to show Benetton was still the team to beat. Briatore's next move proved to be a stroke of genius.
Launching on a city-wide scale
The decision was made to launch the car in a massive event across the small Sicilian town of Taormina.
The event began with Alesi driving the title-winning B195 through the ancient streets. The Frenchman did this without a helmet. What is more remarkable about this is the then FIA President Max Mosely watching on with a sly grin on his face. How times have now changed in terms of health and safety, a stunt like this today would be unthinkable! French film star Gerard Depardieu was also in attendance, though did not feature in proceedings.
Benetton B196, Teatro Greco de Taormina, Sicília, 1996. https://t.co/AEssjqy7Rt pic.twitter.com/pBJGJ26ABt

— Demetriou Neto (@NetoDemetriou) June 17, 2022
Following the demonstration, the drivers and Briatore were escorted through the city on horse-drawn carts to the 2000-year-old Teatro Antigo. Crowds followed the team everywhere they went, Benetton wanting to show its dominance of the previous season still drove the team ahead of the new season to continue its status as F1's elite team.
When inside the Teatro Antigo, 15,000 people crammed inside, all eyes fixed on the stage. Like something out of Ancient Greece, the crowds had come to see something a little different but nonetheless powerful and emotive.
Alesi and Berger appear on the stage and the covers come off the new B196. While not the prettiest F1 car ever made, Benetton had made its statement.
As reported by the Daily Telegraph at the time, Flavio Briatore outlined his reasoning and goals for the launch: "We are not like other teams. We have not taken over a garage for the day, but a whole town. This launch takes us back to Italy and back to the people who are sometimes forgotten in Formula One."
Briatore also addressed the elephant in the room, commenting on Schumacher's departure to Ferrari: "We have lost Michael to Ferrari and that is our motivation this year."
A costly venture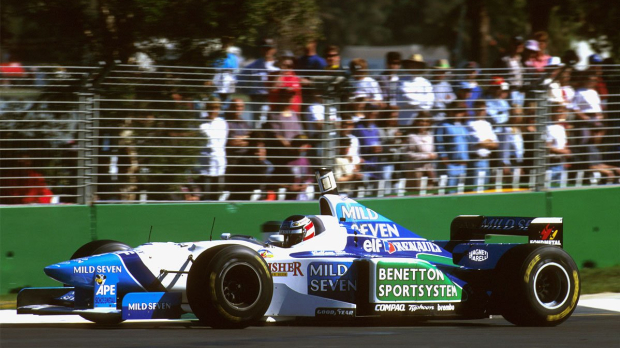 Benetton's motivation certainly came at a high price. The cost of closing a town, hiring a 2000-year-old venue and other aspects came in close to $1 million.
Whilst the launch was a huge success, it also hyped-up expectations to unrealistic levels. Briatore's comments lacked any real detail on "motivation" for results, but the event could be seen as an act of desperation, a team that knew its time in the spotlight was coming to an end.
The launch proved to be the highlight of Benetton's season, with the Italian team taking no wins or poles. The team would finish third in the constructors championship, behind the all-conquering Williams, losing P2 to Ferrari at the final race.
1996 sadly proved to be the start of the team's steep decline before being sold to Renault ahead of the 2002 season.
READ MORE: Alonso has say on Schumacher GOAT debate