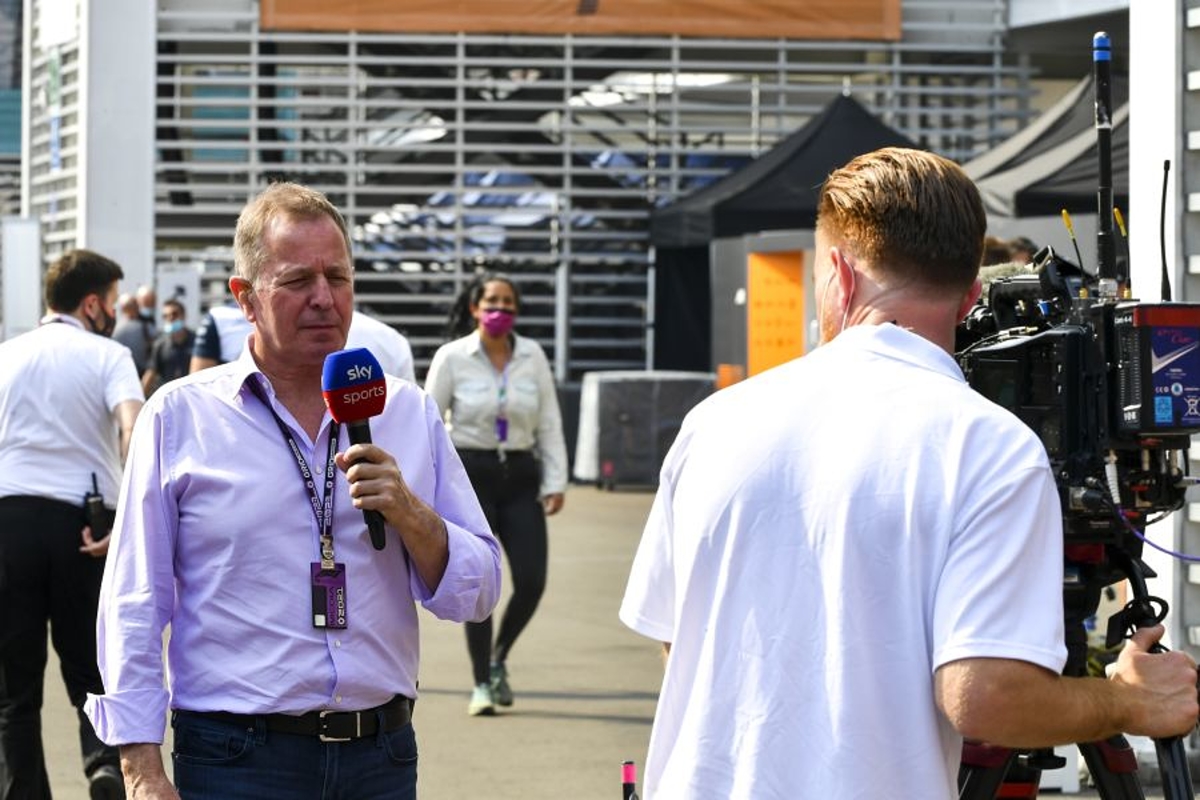 F1 Twitter react to hilariously awkward Brundle interview with Machine Gun Kelly
F1 Twitter react to hilariously awkward Brundle interview with Machine Gun Kelly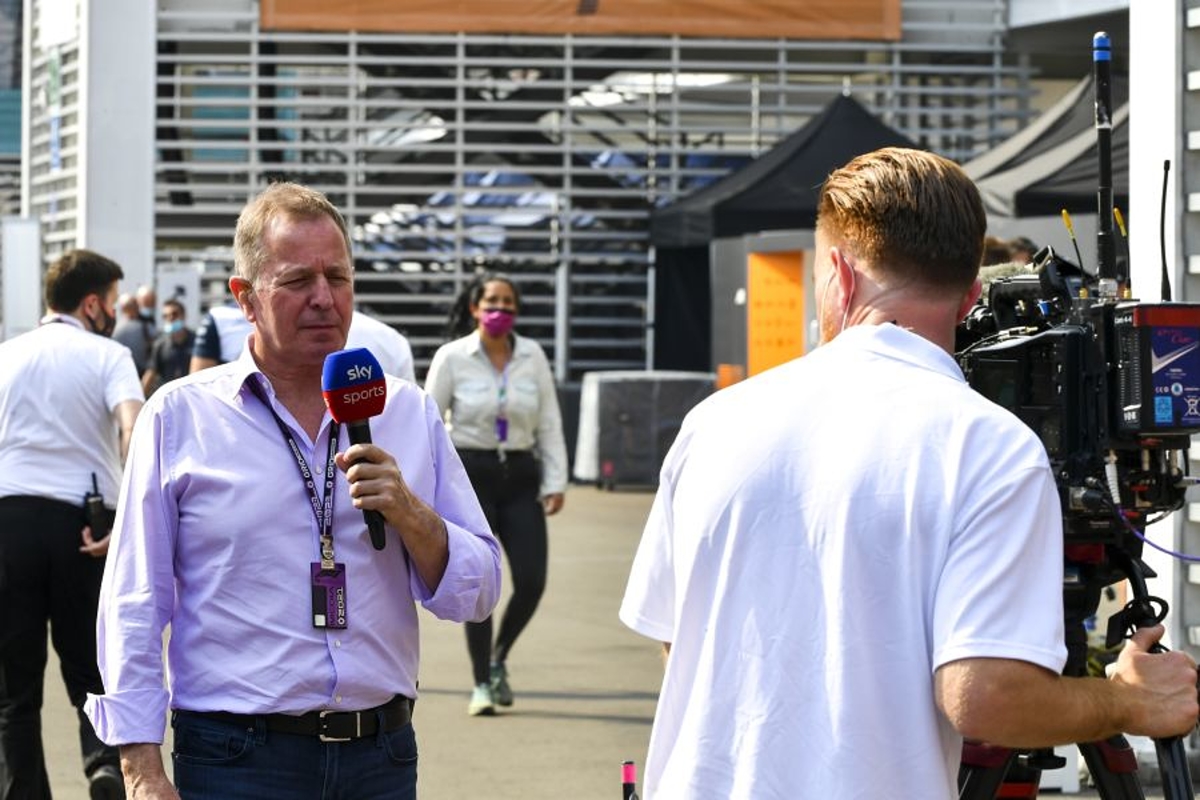 Formula 1 fans were left bemused by rapper Machine Gun Kelly's treatment of Sky Sports F1 legend Martin Brundle, in a rather awkward interview at the Brazilian Grand Prix.
Brundle's gridwalks have become a fixture of Sky Sports F1's race coverage, and the feature has provided plenty of hilarious, and indeed awkward, moments down the years, with celebrities seemingly not impressed by Brundle's questions.
In this particular interview, Machine Gun Kelly refused to answer questions about his career, whilst also giving Brundle a thumbs down when the broadcaster said he didn't have the time to play the air piano.
Midway through the race, Brundle's colleague Ted Kravitz revealed that Kelly had left the circuit with 25 laps still to go in the race. Let's hope it wasn't Brundle that caused his decision to leave!
Just another standard gridwalk interview then...
Here is a selection of F1 Twitter's reaction to Brundle and Machine Gun Kelly's hilarious interaction
Highlights of Martin Brundle's interview with Machine Gun Kelly🤣🤣🤣🤣🤣 pic.twitter.com/7SBiQm0kLA

— 𝙸𝚣𝚣𝚢 (@Izzy_ball007) November 5, 2023
Never allow machine gun kelly into f1 again i actually got second hand embarrasment pic.twitter.com/QAWpXNJlRq

— Masu🆑 (@mmasuu16) November 5, 2023
Martin Brundle on the gridwalk interviewing Machine Gun Kelly is the real life sitcom episode i never knew I needed#SaoPauloGP pic.twitter.com/axuBS4oLp0

— Rohit (@thodasaocd) November 5, 2023
I've seen a lot of awkward interviews but this one between Martin Brundle and Machine Gun Kelly is right up there #BrazilGP #SkyF1

— A-M (@VeritasFilia27) November 5, 2023
Martin Brundle during that interview with Machine Gun Kelly #BrazilGP pic.twitter.com/l3qES6Vy1x

— Jenna 🌻 (@jennakathrynxx) November 5, 2023
Machine Gun Kelly?

More like Water Pistol Karen… #BrazilGP #f1 pic.twitter.com/vBgfohPA8J

— . (@toops99) November 5, 2023