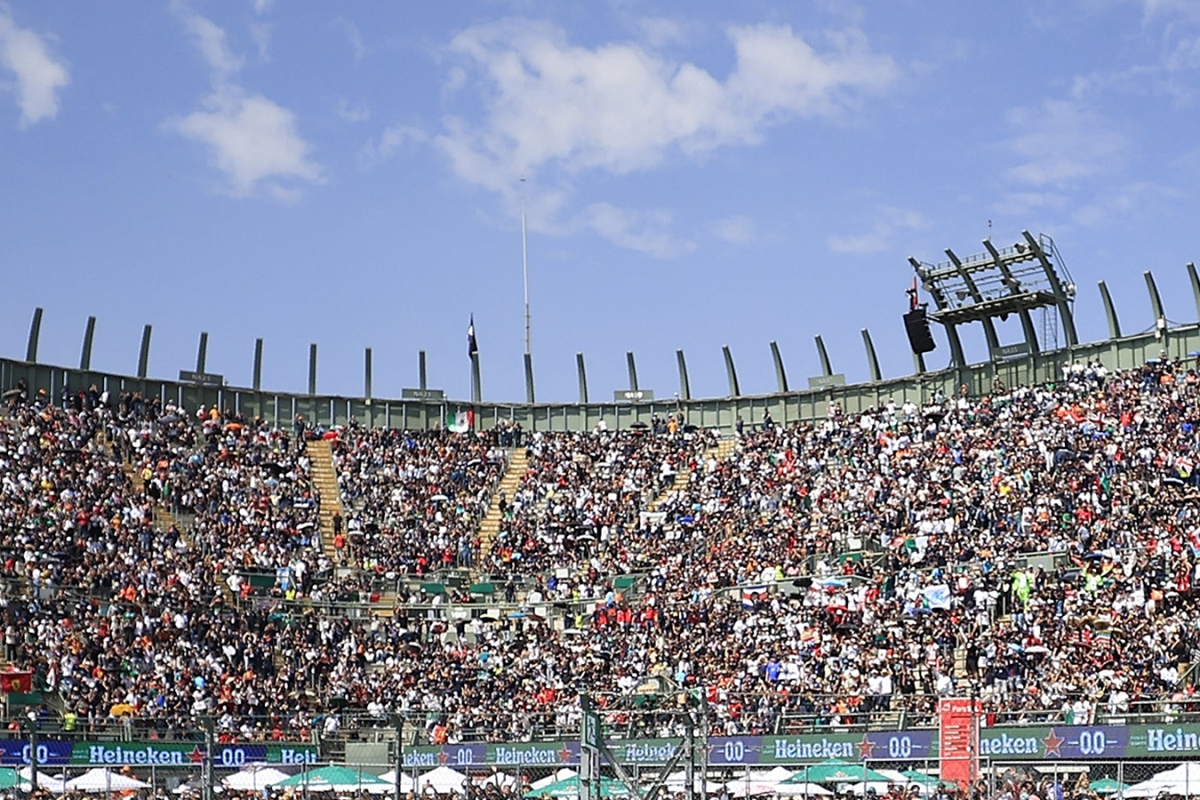 Violence erupts in Mexico as F1 fans start fighting in the stands
Violence erupts in Mexico as F1 fans start fighting in the stands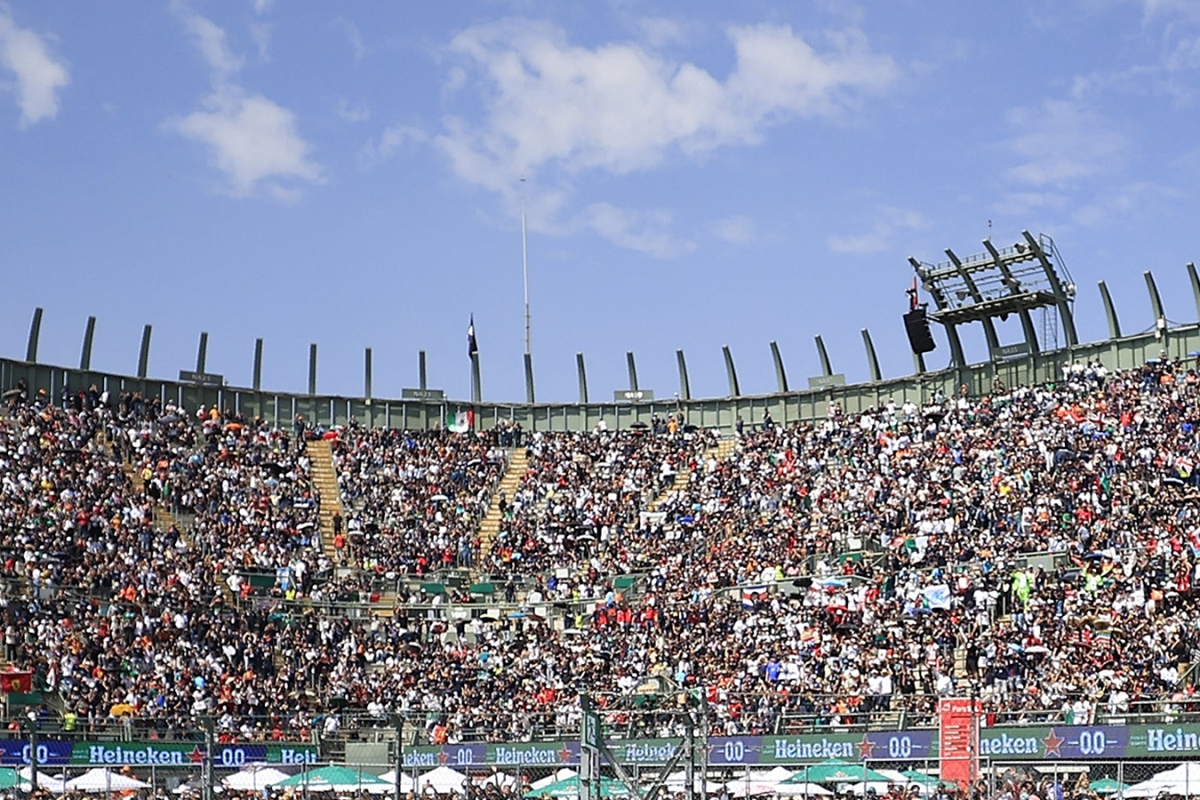 Violence broke out at the Mexican Grand Prix when a dispute ignited between several fans in the stands – with the instigator being ejected from the circuit soon after the incident.
The Foro Sol stadium bleachers were filled with excited fans watching the race at the Autodromo Hermanos Rodríguez, with thousands turning out in support of Sergio Perez at his home race.
But things turned sour when one fan appeared to turn on several others. The man, in a white T-shirt, seemed to attack two other fans, who were both wearing what appeared to be Ferrari-red clothing.
The incident was shared in a post on Twitter, captioned: "Que asqueroso es esto, esta gente tiene que estar vetada, para eso era la campaña de Racepect, pero la gente prefiere "es pasión y pasa en todos los deportes" ineptos."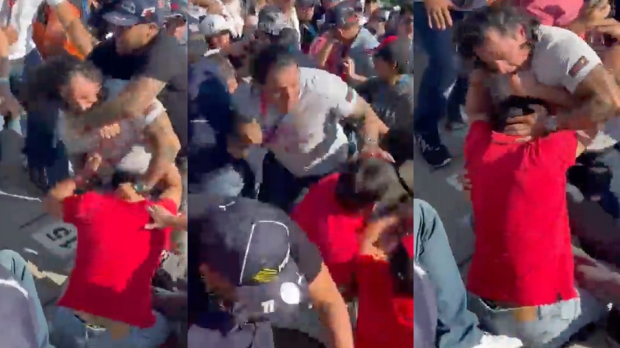 The caption translates to: "How disgusting this is, these people have to be banned, that's what the Racepect campaign was for, but people prefer "it's passion and it happens in all sports" ... inept."
It seemed emotions were running high after Perez crashed out of the race on the very first lap, after hopes that he would challenge for the win.
Soon after, it was reported on Twitter by the Mexican Grand Prix's official account that the violent fan in question was removed from the circuit.
Unconfirmed reports also seem to suggest the fan has been given a lifetime ban.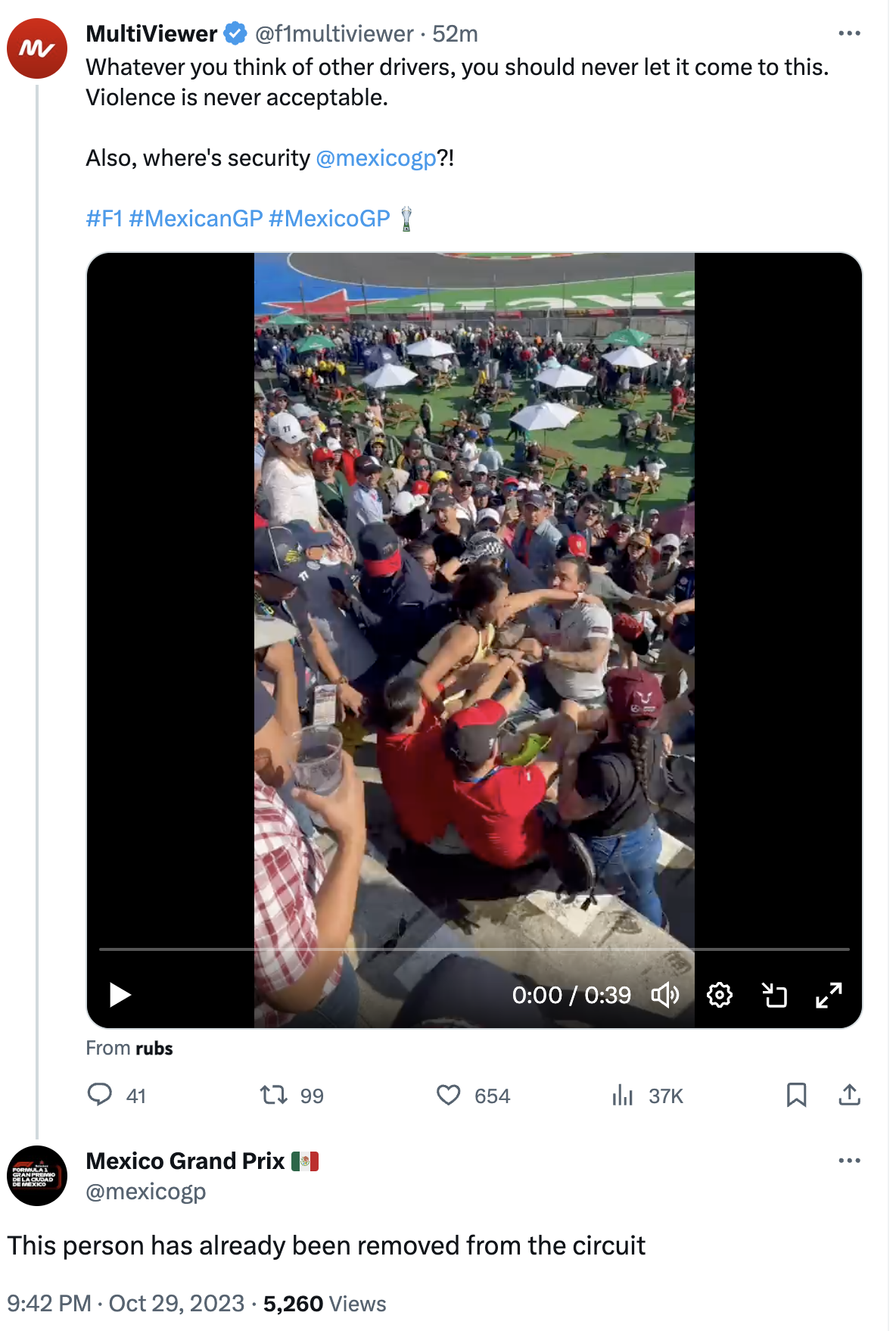 READ MORE: EXCLUSIVE: Verstappen setup quirk which allows Red Bull to make car even faster