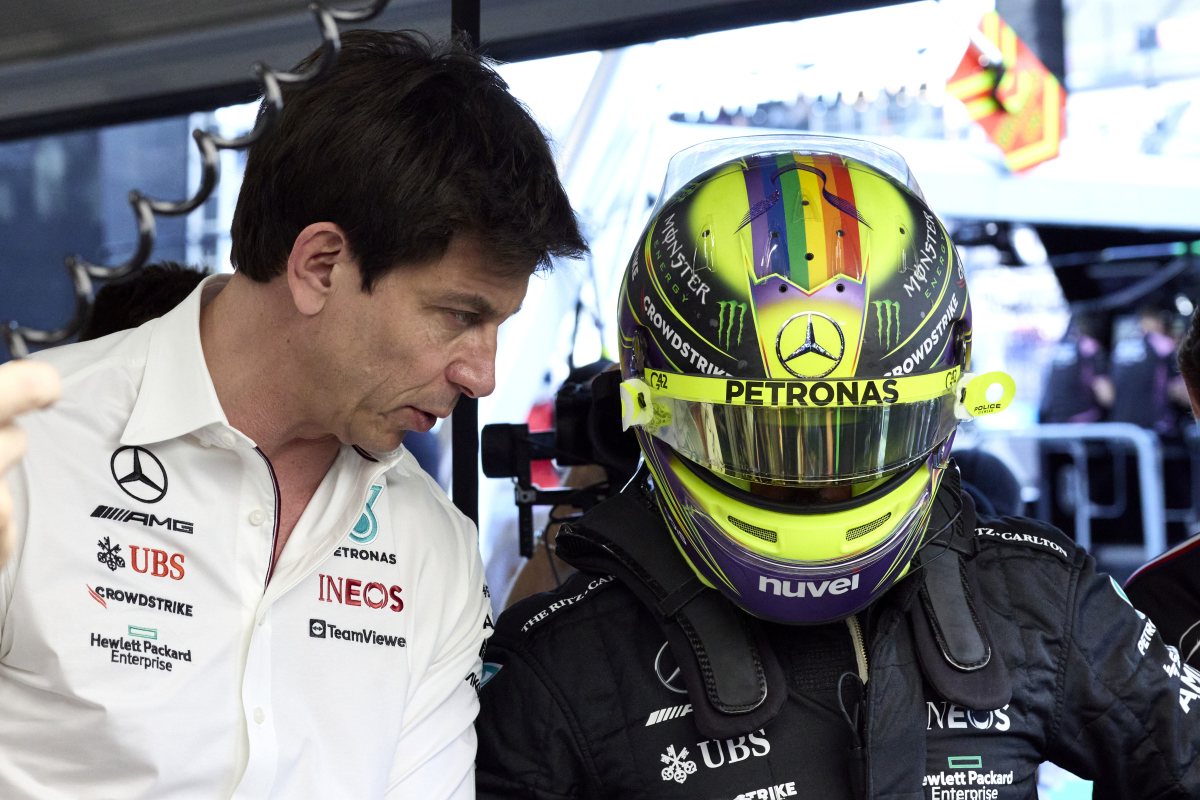 Hamilton reveals Wolff's vital Mercedes role despite F1 absence
Hamilton reveals Wolff's vital Mercedes role despite F1 absence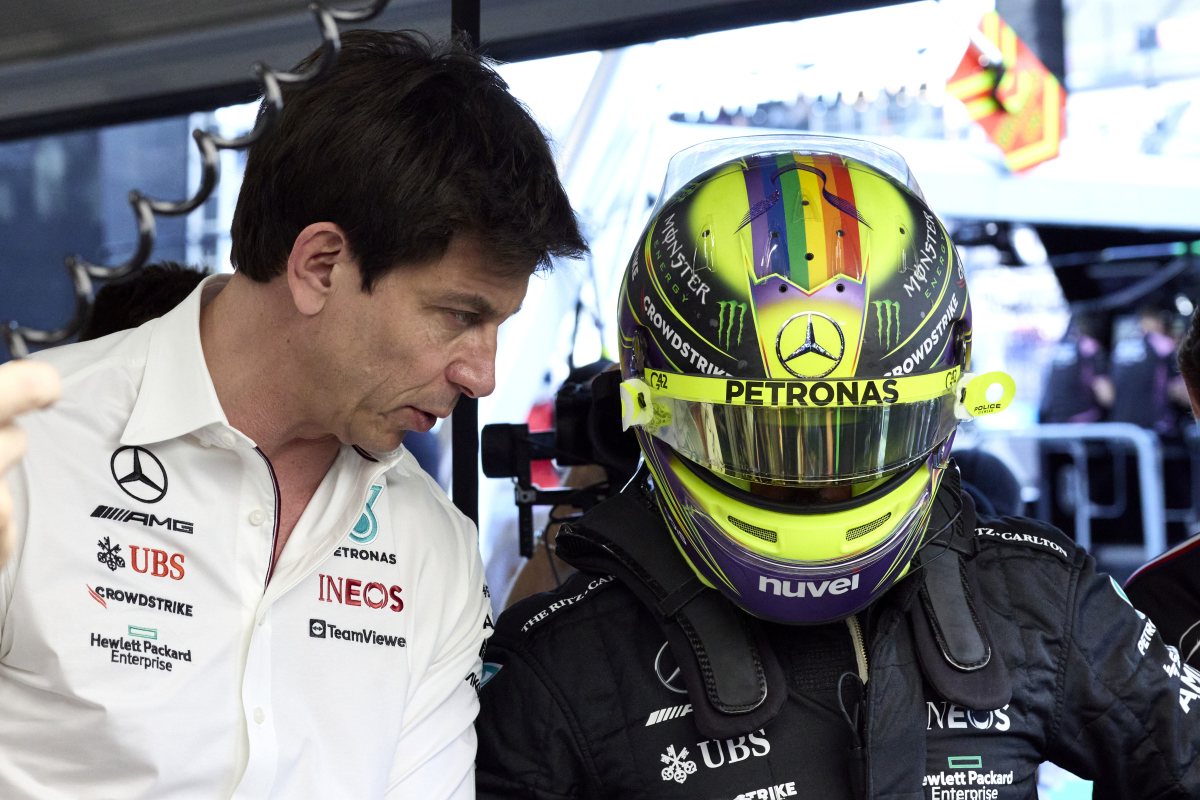 Lewis Hamilton has revealed that Toto Wolff has been 'a part of every single meeting' Mercedes have had over the past two race weekends, despite his physical absence.
A knee operation has seen Wolff miss both the Japanese and Qatar Grands Prix, with the Austrian expected back in the paddock for this weekend's race in Austin, Texas.
The team principal has been instrumental in creating the success that Mercedes have enjoyed in previous years, with many wondering how the team would cope without the 51-year-old's trackside influence.
Yet Hamilton has now revealed that despite being absent from the circuit, Wolff has still played a key role for the team as he continued to recover from his operation.
"Even though he's not here in person, and he's obviously devastated he can't be here, he's a part of every single meeting," Hamilton told the media.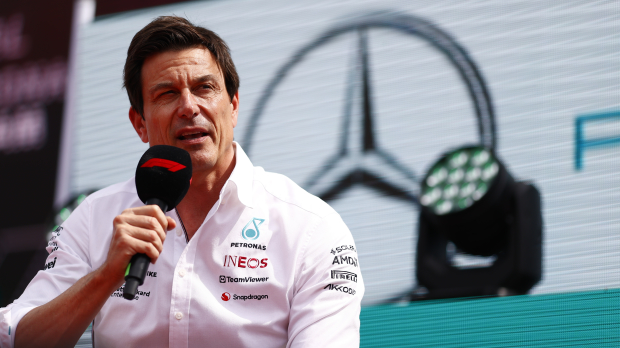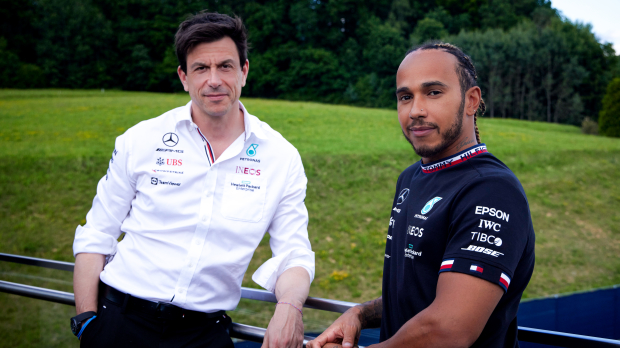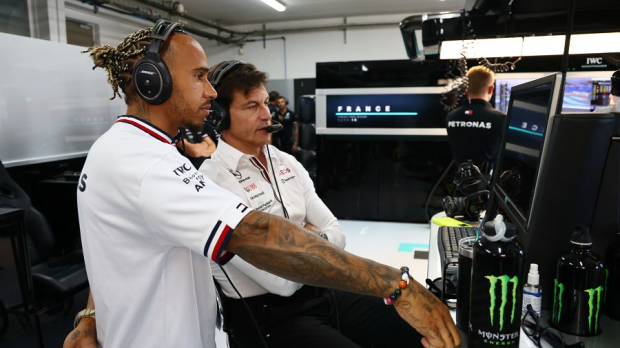 "He's on the comms just like the guys back at the factory are on the comms for strategy all weekend. He is still 100% fully part, just not physically there in the country. He's a part of those meetings, he speaks in all those meetings just as he does when he's here."
Hamilton: We try to make Wolff proud
"He's worked incredibly hard to set up this team to be where it is today and he should be able to have weekends off without a problem," the seven-time world champion added.
"He has the right to if he wanted to but it's just because he's recovering. I just tell him we'll be pushing and I just always tell him don't worry, you set up a great team, we'll try and do you proud."
Although Red Bull have wrapped up the constructors' championship title with five races to go, the competition for P2 is still very tight.
The Silver Arrows currently hold a 28-point lead to Ferrari in third, with Aston Martin a further 68 points behind, as McLaren round off the top five, another 11 points adrift.
Wolff will therefore be hoping that his team can put further distance between themselves and Ferrari at this weekend's US Grand Prix.
READ MORE: Wolff issues 'basics' plea to Mercedes amid Hamilton confidence issue