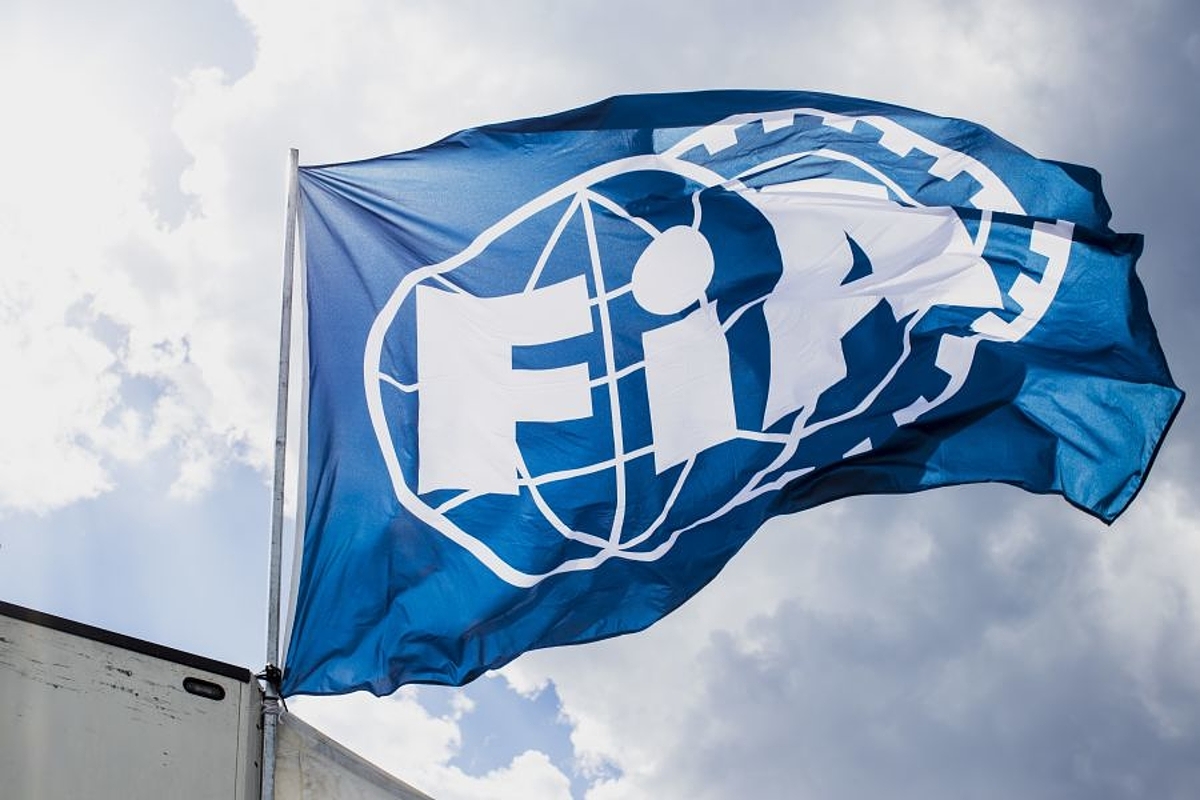 FIA inconsistencies plaguing F1 as recent races raise major questions
FIA inconsistencies plaguing F1 as recent races raise major questions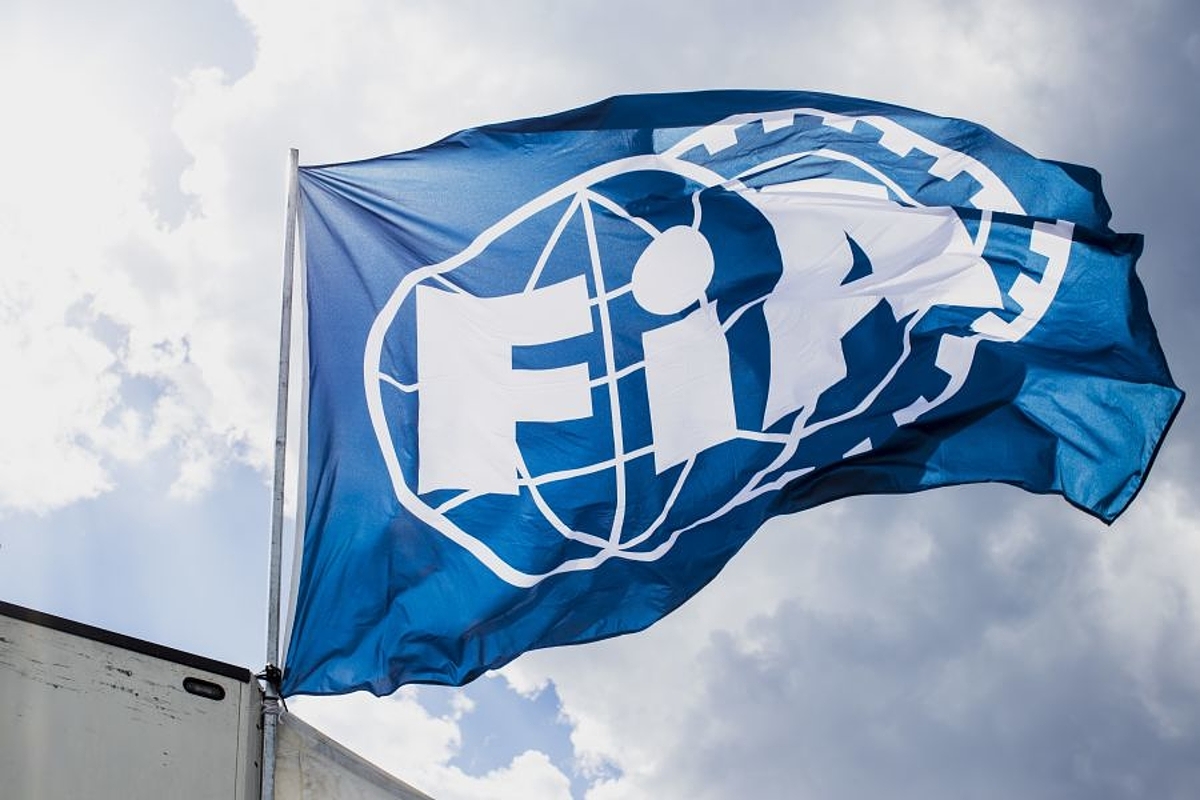 In a Formula 1 season where there's seldom any surprise at who wins a race, there is one team that never fails to provide some unpredictability — the FIA.
Asia's double-header event of Singapore and Japan seems to have the sport's governing body go into overdrive for inconsistency, overlooking, and backtracking over their decisions, something they doubled down with further madness in Qatar.
Austria-like track limit violations and last-minute rule changes for tyre usage had fans, teams, and drivers scratching their heads to keep up with what felt like on-the-fly Losail rule-making.
READ MORE: 'Too dangerous' Qatar conditions leave drivers woozy, vomiting and exhausted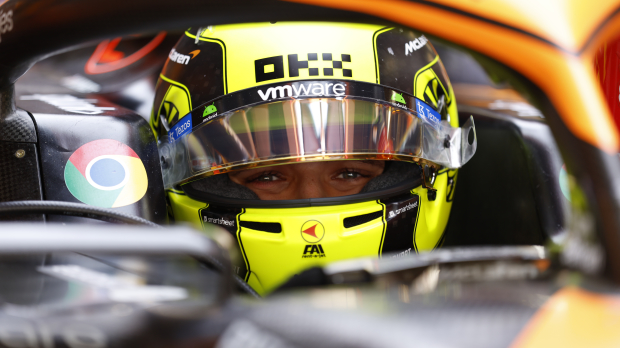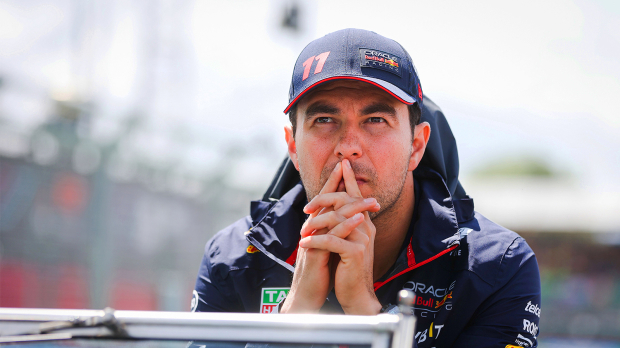 Where is the logic?
Inconsistent penalty applications in Asia preceded inconsistent track limit enforcement in Qatar, and we don't have the benefit of the 2021-style FIA team radio to give some understanding behind the (lack of?) logic behind any decisions.
Nor do we have the behind-the-scenes peek into the drivers' briefing, where the 20 racers raise their concerns to the powers that be.
Confusing irregularity
LAP 28/57

That's Checo Perez, and that's his fourth time outside track limits this evening

Stewards hand the Mexican a five-second time penalty #F1 #QatarGP pic.twitter.com/7ptU2frYmg

— Formula 1 (@F1) October 8, 2023
However, I'm not sure that a less opaque level of transparency would placate the many grievances of watching fans confused as to why the FIA enforce their rules with such irregularity.
White painted lines denoting a track's limit exist at every circuit Formula 1 races at, but only some corners on some circuits are worthy of FIA policing. Why?
Rules should apply from lights out in Bahrain to the chequered flag in Abu Dhabi, not enforceable at what feels like a whim.
Leniency for some?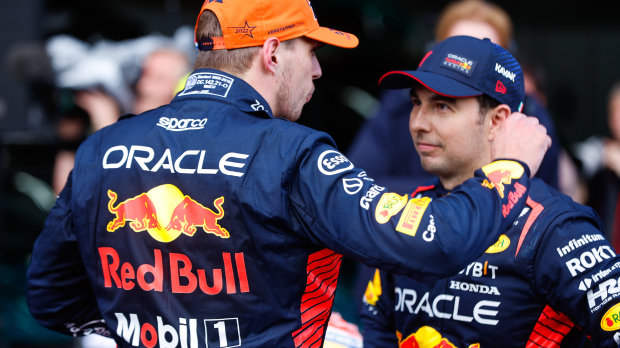 The latest round of inconsistencies began on Singapore's streets, where the triple-champion-in-waiting, Max Verstappen, avoided any repercussions for multiple offences.
An 18-second wait in the pit lane had Verstappen holding up a gaggle of cars as he tried to find an opportune gap to join the track for a qualifying run.
Verstappen's penalty for the race? Nothing.
Two additional Singapore Saturday incidents exacerbated the problem as the Dutch driver's RB19 impeded Yuki Tsunoda and Logan Sargeant on track.
Verstappen's penalty for the race? Nothing.
What was different between Verstappen's impeding and Pierre Gasly's in Spain? Or Charles Leclerc's in Monaco? Or Carlos Sainz's in Montreal? Or Tsunoda's in Zandvoort?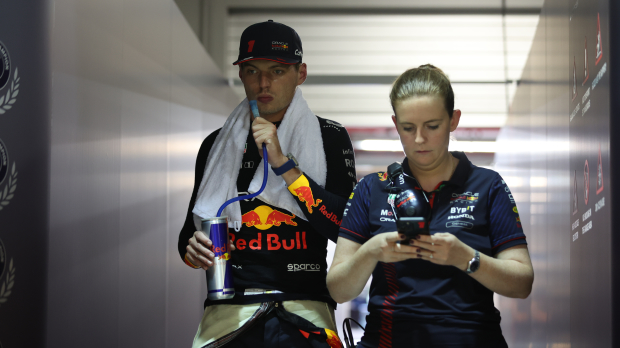 The stewards holding their hands up and saying they made an error didn't resolve the problem. It led to all manner of speculation up from pundits and fans alike.
One day later, Sergio Perez was the next Red Bull to avoid any noteworthy FIA intervention after his evening of destroying the dreams of midfielders who stood in his way.
Perez's pushy behaviour ended Tsunoda's race on the Singapore GP's opening before his "f***ing dirty" crash into Alex Albon ended any chance of valuable points for the Williams driver.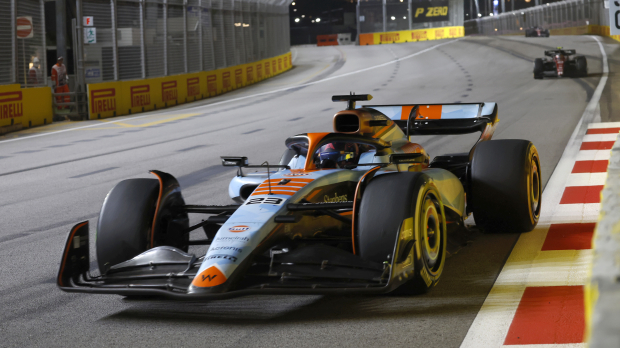 One of these offences had the FIA take no action, while the other had a paltry five seconds added to the Mexican's race time — hours after the chequered flag.
The impact on Perez's race? Nothing.
A carbon-copy manoeuvre of his overtaking attempt on Albon in Singapore came for Kevin Magnussen at Suzuka's hairpin.
However, the RB19's front wing didn't survive Perez's impression of a bulldozer, and Red Bull thought it best to retire the car — until they didn't.
Seemingly finding a grid drop a scarier threat than a five-second penalty, the newly-crowned champions sent their driver back out to receive his punishment in his already-ruined race.
Chaos in Qatar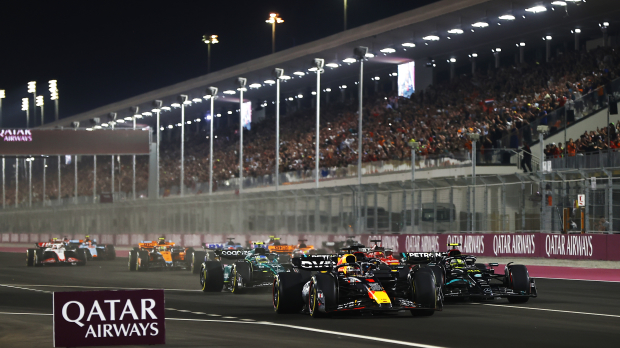 Further penalties for Perez came in Qatar when the Mexican couldn't stay between the white lines, picking up 10 seconds worth of time penalties.
He wasn't the only one, with Albon, Pierre Gasly, and Lance Stroll also in the stewards' crosshairs this weekend for multiple offences of violating track limits.
You can argue that at least, for once, the FIA handed punishments out evenly, but you'll note the absence of track-limit time penalties affecting the race order at the Japanese Grand Prix as they did in Losail.
Although there was in-weekend consistency, it doesn't match up across a season, and that's a problem at the international sporting level in which F1 operates.
What's the solution?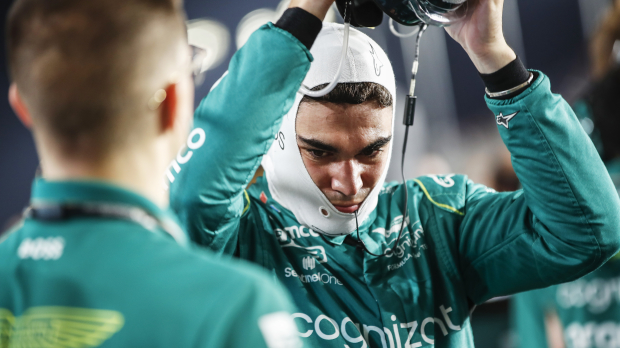 Imagine the FIFA World Cup if the final games of the group stage had left-footed tackles immune from yellow cards, but only if the match is on a weekday after 7 PM.
It doesn't make any sense, but that's how on-and-off track limit policing must seem to a newcomer.
In a sport where precision engineering and fine margins win the day, it's baffling that such imprecise decision-making and ad-hoc punishments continue to plague the sport.
Consistency must apply to each and every incident, at each and every race, no matter where the driver or team sit in the championship or how much runoff a circuit has.
The FIA has a weekend off to reflect and improve on their problems, here's hoping that the final five rounds will be better.
READ MORE: Perez makes HUGE declaration after Verstappen title triumph
The FIA issued an official response to GPFans following the publication of this piece:
"The FIA takes its responsibilities in ensuring fair and consistent regulation within Formula 1 extremely seriously. Our dedicated stewards and officials work tirelessly to enforce the rules and maintain the integrity of the sport. We understand that motorsport, like any other competitive endeavour, may involve complex and dynamic situations, and each incident is assessed based on its unique circumstances.
"However, it is crucial to emphasise that the FIA's decisions are made with utmost precision, without bias towards any team or driver. We have established processes and protocols in place to ensure that all incidents are thoroughly reviewed, and penalties are applied consistently in accordance with the regulations. Stewards have got more access, to CCTTV, onboards, live video feeds, radio communications, telemetry data, than any other teams or media outlets to take those decisions.
"We want to reassure the Formula 1 community that every decision made by the FIA is grounded in the principles of fairness, safety, and respect for the sport's regulations."