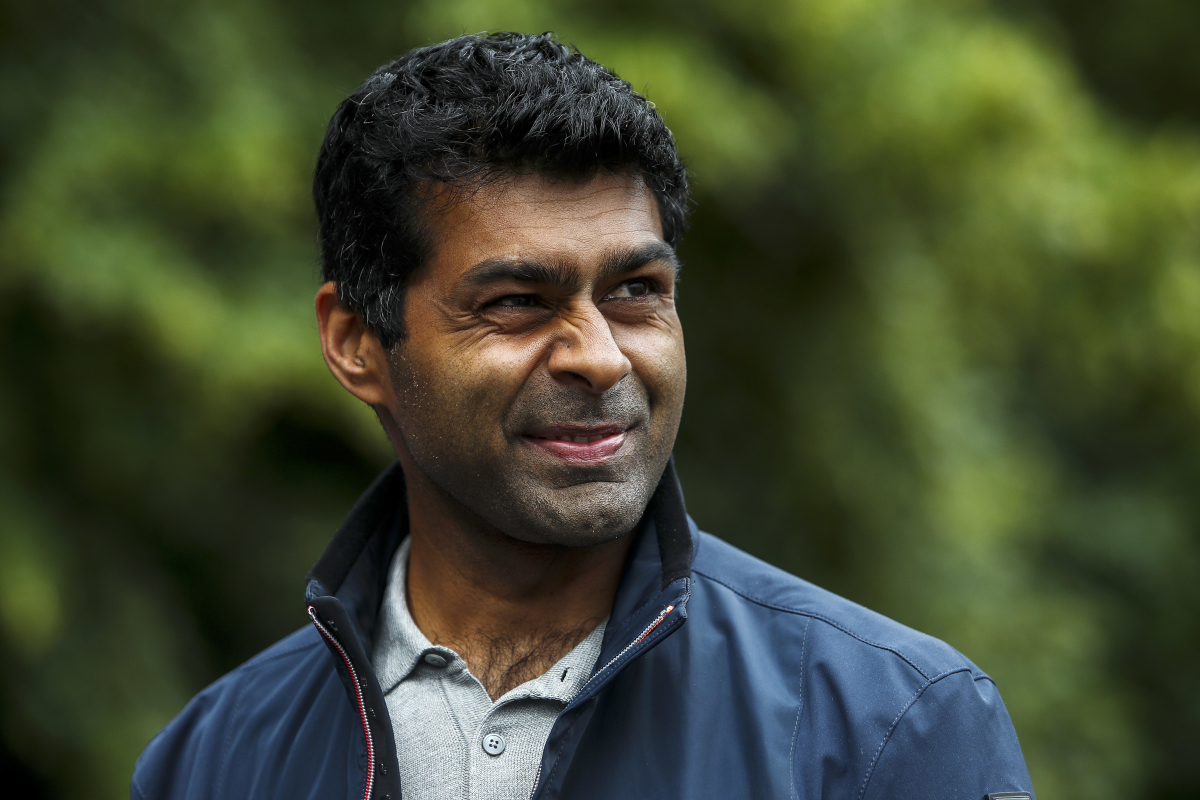 EXCLUSIVE: Chandhok reveals F1 GOAT after stunning success with multiple teams
EXCLUSIVE: Chandhok reveals F1 GOAT after stunning success with multiple teams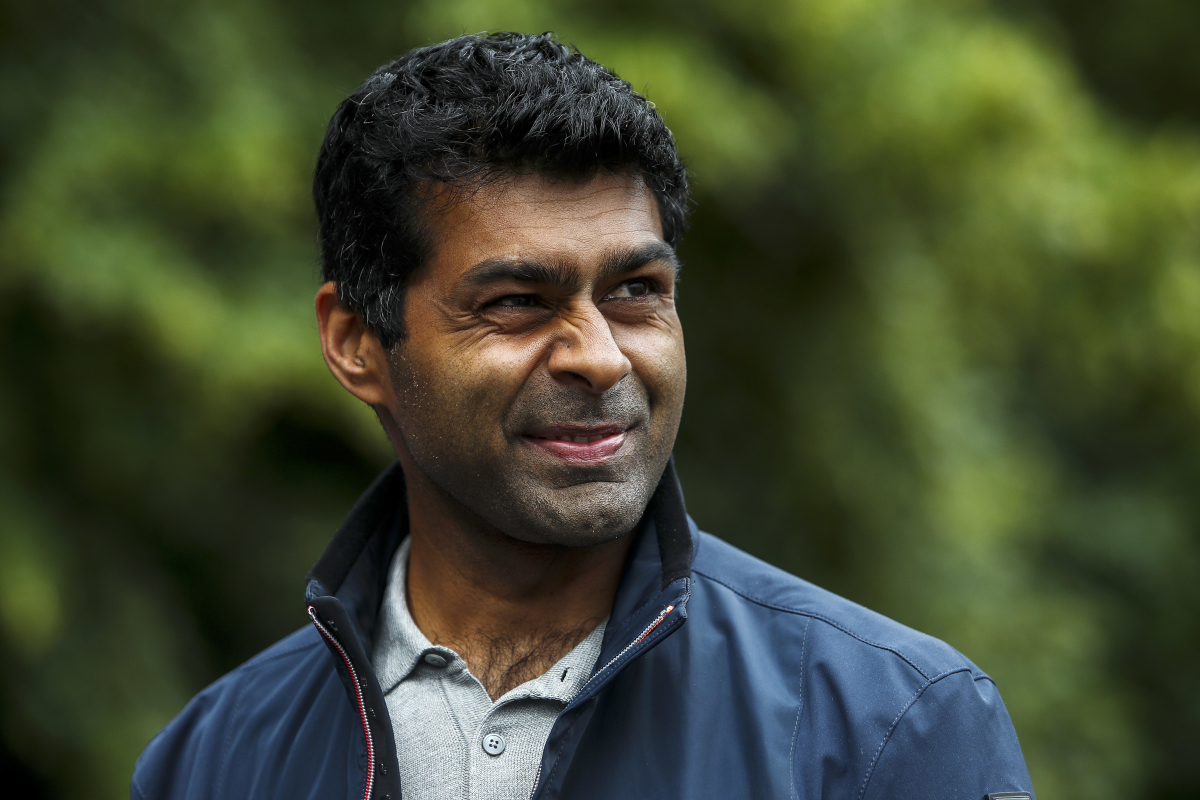 Karun Chandhok has lauded Adrian Newey as the greatest engineer in the history of Formula 1 ahead of Max Verstappen and Red Bull securing the drivers' and constructors' championship.
Red Bull have already won the title for the second consecutive year after Verstappen's triumph in Japan last time out, and the Dutchman can clinch his third consecutive crown as early as the sprint race on Saturday ahead of the Qatar Grand Prix if he collects three points.
Newey has long been associated with the team since joining in 2016 but had previously been successful long before his time at the Milton Keynes based outfit, having won multiple titles with McLaren and Williams going all the way back to the latter's dominant 1992 season led by British star Nigel Mansell.
Sky Sports pundit Chandhok hailed Newey as the greatest ever, even above the likes of legendary figures such as Lotus designer Colin Chapman, praising his ability to adapt to new rules and regulations across over three decades of F1.
"Newey to me is the greatest engineer/designer we have ever had in the history of the sport," he told GPFans.
"His hero was Colin Chapman but if we look at his success over such a long period of time and regulation changes going back to his first championship with Nigel, it is remarkable. The guy is still motivated. You still see him in the pitlane in the garage with his clipboard still learning, still trying to expand his mind, and thought process. The guy is amazing."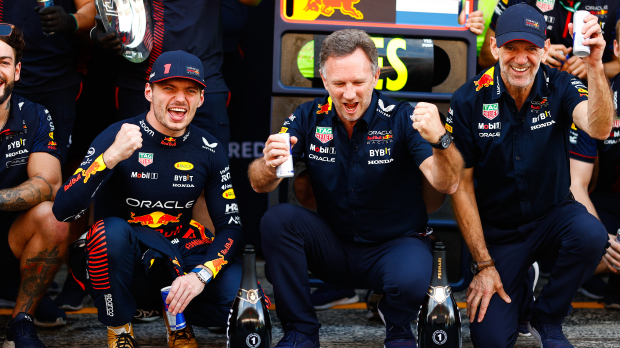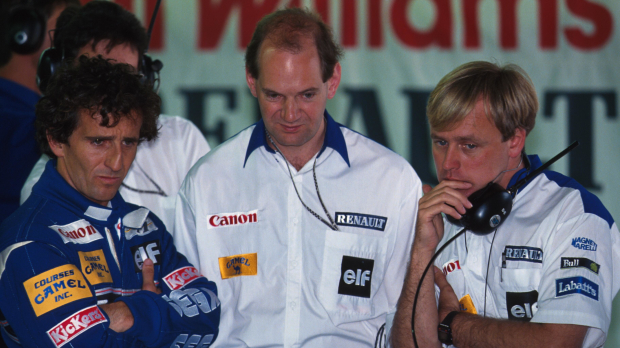 READ MORE: F1 team boss names the 'most impressive' part of Red Bull dominance
RB19 is among the best five F1 cars
Such is Red Bull's domination, they have won 15 of the 16 races this term and have only been beaten once when they lost out to Carlos Sainz's Ferrari at the Italian Grand Prix.
It's led to many suggesting that the RB19 car is the most dominant of all time and Chandhok believes that there are only four other legendary designs that can compare in terms of domination.
"I think it's right up there," he added. "It's hard to compare eras but I suppose if I think of a dominant car in F1 think it's one of those five. You'd say the 1988 McLaren, 1992 Williams, the 2004 Ferrari and probably the 2014 Mercedes – the first year of the hybrid era when they were absolutely stunning.
"Credit to Adrian Newey, Pierre Wache and Paul Monaghan. In the end they have done their job right and there is a school of thought that thinks 'it's bad for the sport and we should peg Red Bull back'. I don't subscribe to that. Like the driver you have to celebrate the excellence of the engineer.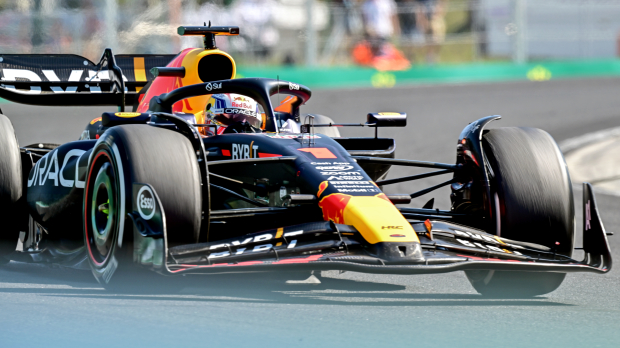 Verstappen has now joined the greats
Chandhok's praise extended to Verstappen, whose success this term he believes should be celebrated rather than be targeted to stop.
The 26-year-old has been top of the standings throughout the whole campaign with minimal challenge – setting a new F1 record in the process of ten consecutive wins – and former F1 driver Chandhok believes an inevitable third world title now puts him among the all-time greats in the sport.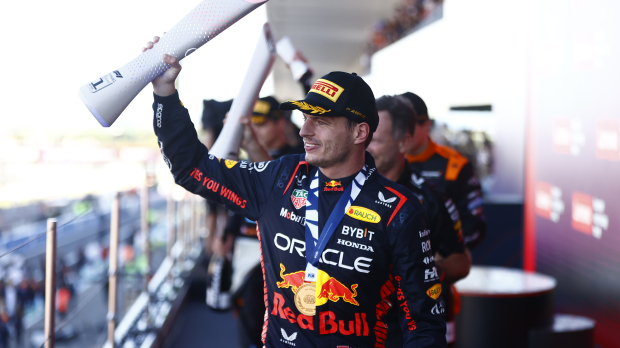 "I think it should be celebrated," he continued. "It's like any other athlete or sport when you see excellence. When you watch a player like tennis star Rafeal Nadal in his heyday at Roland Garros for example – everyone went into the tournament thinking 'we are playing to get to the final and then lose to him'. But you celebrated Nadal's excellence.
"I think we did the same with Michael [Schumacher] at Ferrari, and with Lewis as well. You had it with [Alain] Prost in '85 and Mansell in '92. Max is not the first driver to dominate a season, that's F1. Nothing will ever come close to Jim Clark in 1965.
"Because I love the history of the sport, this is a year he has joined one of those greats. He has shown his excellence and it must be celebrated. Max is one of those once in a generation talents."
Chandhok was speaking exclusively to GPFans on behalf of OLBG
READ MORE: EXCLUSIVE: Verstappen setup quirk which allows Red Bull to make car even faster