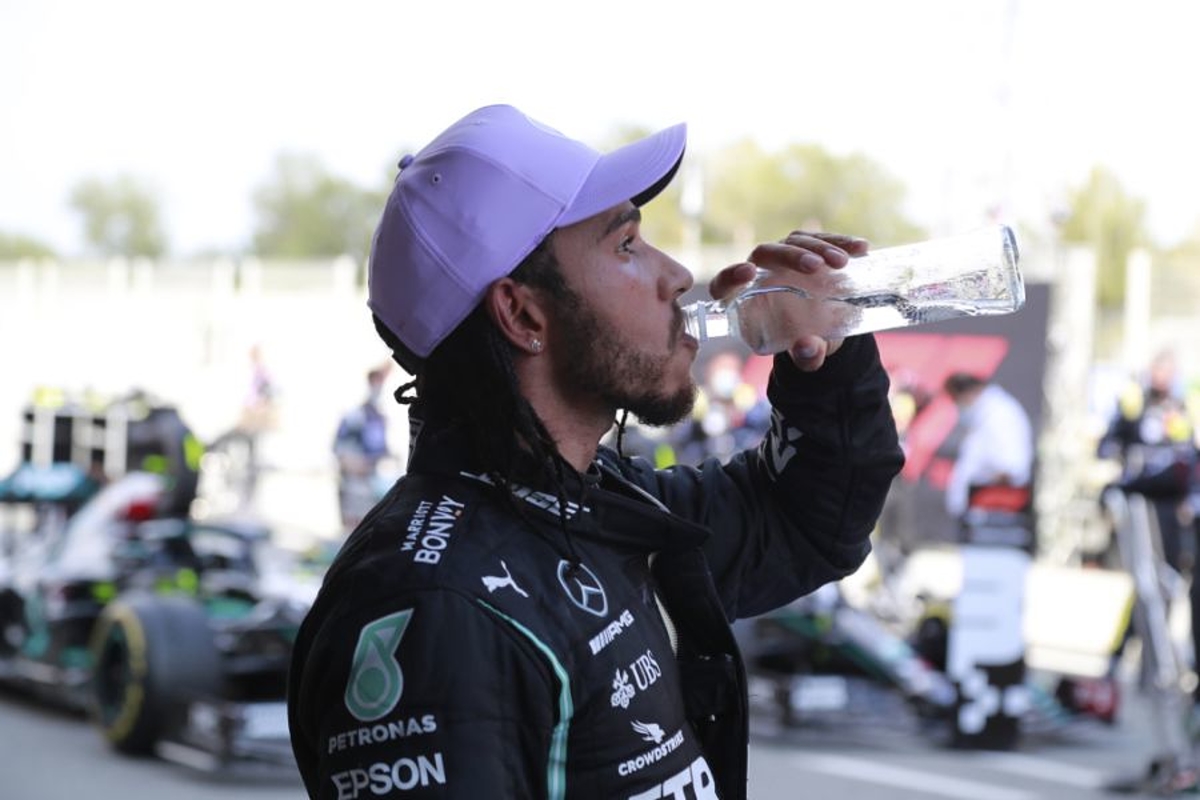 WATCH: 'Magic' behind F1 drinks system explained
WATCH: 'Magic' behind F1 drinks system explained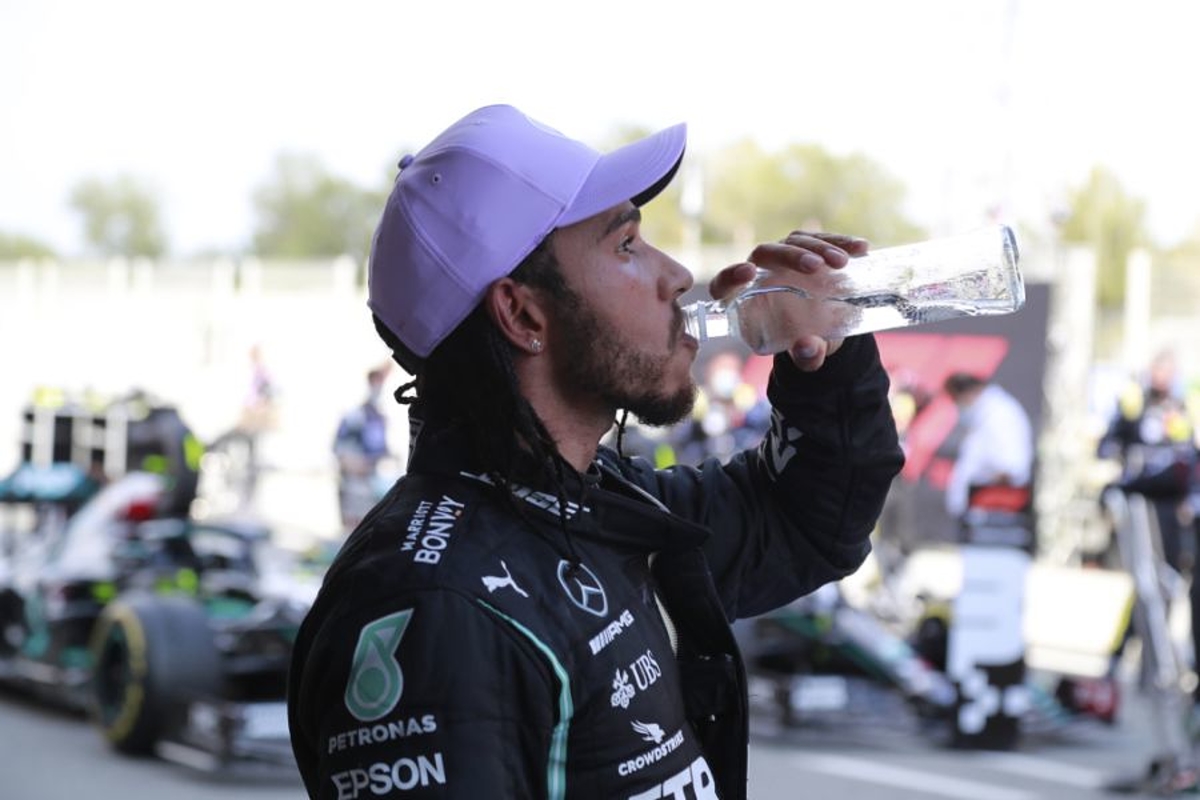 A new video has revealed how drivers drink during F1 races in extensive detail.
Temperatures in the cockpit during an F1 race can rapidly rise, with a lack of cooling caused by the quest for aerodynamic flow around the car heightened by the proximity of the machines' internals to the driver.
Drinks systems help drivers hydrate during the event, though problems can arise, such as the fluid being heated by the internal machinery as well as malfunctions - demonstrated by a series of issues experienced by Kimi Raikkonen.
But in the high-tech world of F1, the solution Mercedes has to assist Lewis Hamilton and George Russell behind the wheel is a straightforward innovation, as described in a video posted to the team's YouTube channel.
Mercedes 'simple system' explained
Mercedes race team project coordinator Chris King told the team's simulation and demonstration driver Anthony Davidson: "In essence, it is a simple system.
"It is effectively a squeezy bag piped to the driver's helmet.
"In years gone by, we have gone for more technical systems which involve having a pump, but there are downsides to that where you have got additional weight.
"We have had it in the past where the drink pump failed - it just keeps pumping and pumping."
Explaining the 'magic' element of the pipework which allows the driver to dictate drinkflow, King added: "[There is] a one-way valve with a filter, to stop any bits getting through and a one-way valve so that if you stop sucking, it will slowly drain back down to the bag."