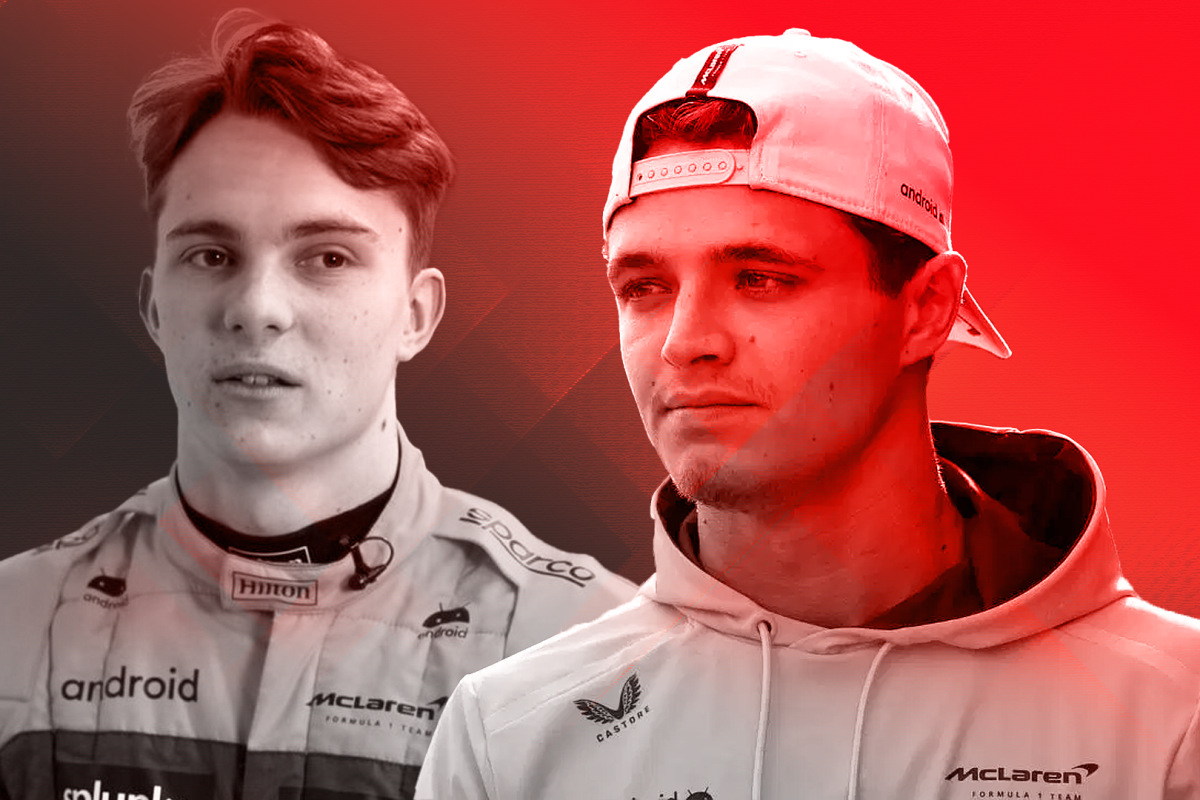 McLaren's future looking bright after latest contract news
McLaren's future looking bright after latest contract news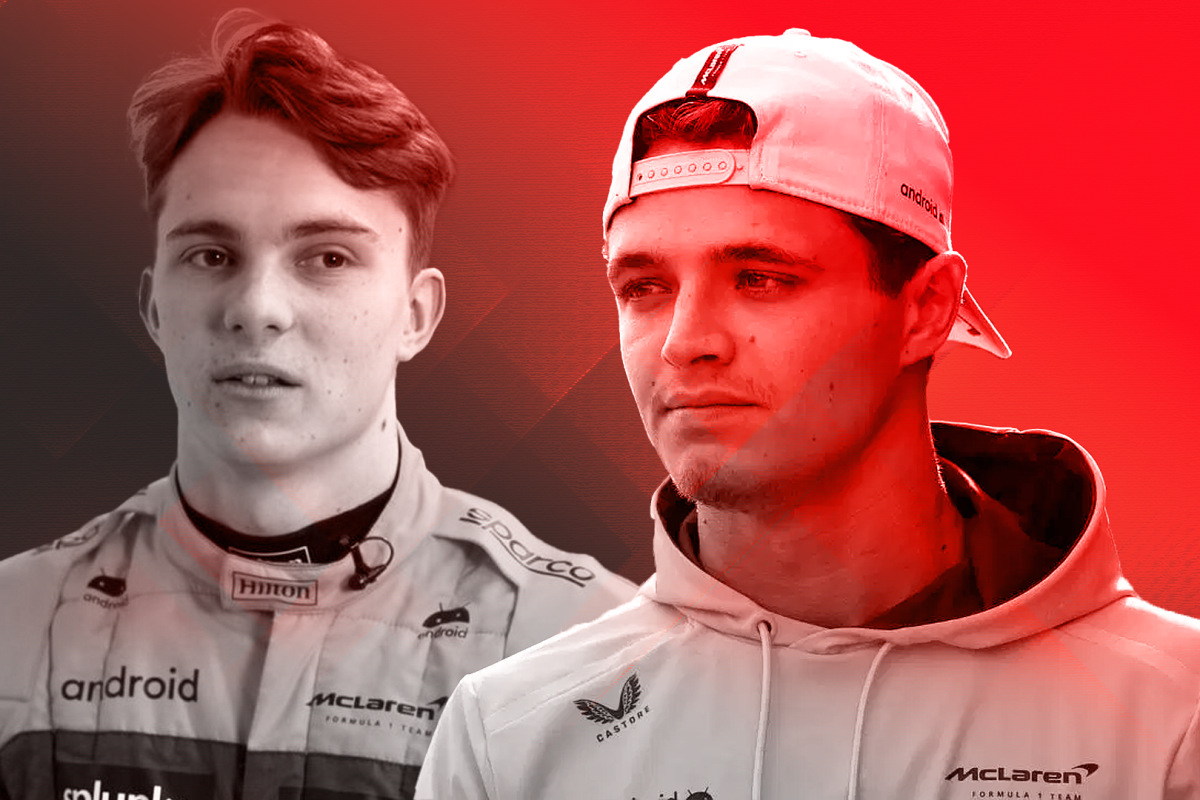 McLaren's future, this week more than ever, looks bright. Their exceptional driver pairing, remarkable resurgence post-'Honda Era,' and strategic development choices pave a promising path to success.
With both Lando Norris and Oscar Piastri now locked in for several seasons ahead, McLaren boast one of the most formidable driver pairings on the grid. It's the perfect blend of experience, raw talent, bright promise, and, perhaps most notably, youth.
These two drivers are on a trajectory that's firmly pointed upwards. Besides possessing a fast car and immense talent, they both harbour significant ambitions for the future, including aspirations of championship glory.
Lando Norris undeniably takes the helm as the team's leader, a role he deserves considering his greater experience and impressive three podium finishes thus far this year. However, the elusive first win still remains just out of reach, although hopefully not for long.
Investing in Excellence
Meanwhile, Oscar Piastri is having a stellar season, and it's essential to point out that his performance isn't just 'brilliant for a rookie' but simply brilliant, period. He hasn't yet managed to get on the podium, but he certainly came close.
So it's no shocker that the Woking-based team are enthusiastic about locking in both the Australian and the Brit for at least the next two seasons, given their exceptional performances. With Norris committed until the end of 2025 and Piastri recently extending his contract through 2026, McLaren is clearly investing in a bright future.
READ MORE: McLaren announce HUGE contract extension for rising star driver
The 'Honda Era'
A huge number of McLaren and general F1 fans still vividly recall the 'Honda era.' It was a challenging three-year period when McLaren grappled with the difficulties posed by an underperforming and unreliable Honda engine.
Here, Fernando Alonso frequently expressed his frustration with both the team and their engine manufacturer, delivering memorable quotes such as: "GP2 ENGINE! GP2 ENGINE!"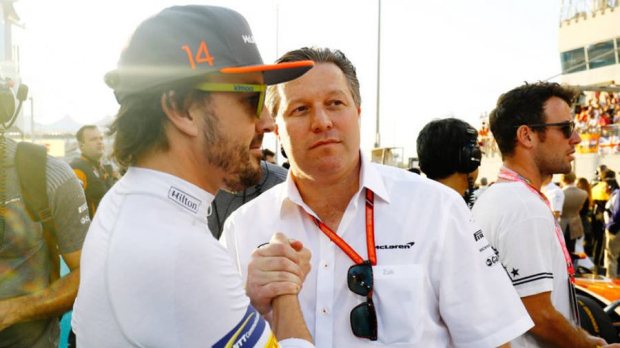 READ MORE: Stella says lengthy contract extension for 'PIVOTAL' McLaren driver was easy decision
Slow and steady wins the race
After the frustrating 'Honda Era,' McLaren commenced their journey to recapture their former glory, gradually regaining both reliability and speed.
The inclusion of Lando Norris as a rookie in their driver lineup in 2019, who gelled particularly well with Carlos Sainz, positioned McLaren as serious contenders from that year on, never far off from the podium.
Their slow but certainly steady upward trajectory became even more apparent in 2020 when they outperformed Ferrari, clinching third place in the constructor's standings.
However, the breakthrough moment arrived in 2021 when Daniel Ricciardo's contributions led them to their long-awaited victory, their first since 2012.
Following this high point, the disappointment of falling to fifth place in the standings in 2022 was nothing short of disheartening. Nevertheless, McLaren held steadfast in their resolve to stage a comeback in 2023.
READ MORE: British racing star insists F1 is 'way off' for female drivers
2023 and beyond
To date, McLaren is successfully meeting their own goals for this year, even in the face of a challenging start to the 2023 season. The Woking-based team quickly regained their competitive edge, demonstrating consistent improvement with each update they implemented.
Their progression was so remarkable that it left Lewis Hamilton unable to mount a challenge, dubbing the ML-60 a 'rocketship' after the British Grand Prix.
The Papaya-coloured squad has faced accusations of emulating Red Bull's designs, but whilst it certainly bears some resemblance to the championship leading car, much the same can be said about the other teams after recent updates - as they all appear to be as keen to 'borrow' ideas from each other, and that's a tale as old as the sport itself.
If McLaren can keep up this rate of development, it's not too far-fetched to think they might be in the running for championships in the near future, especially with a pair of young, super-talented drivers leading the charge.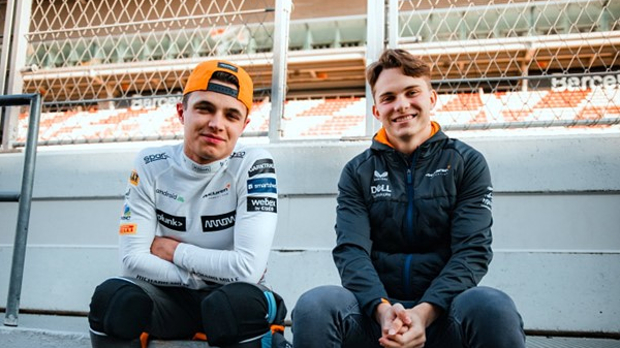 When you factor in Red Bull's struggles, including their reduced wind-tunnel time due to budget cap violations and their commanding lead in the standings, it becomes even more likely.
READ MORE: EXCLUSIVE: Red Bull technical director reveals critical area where RB19 can be 'damaged'