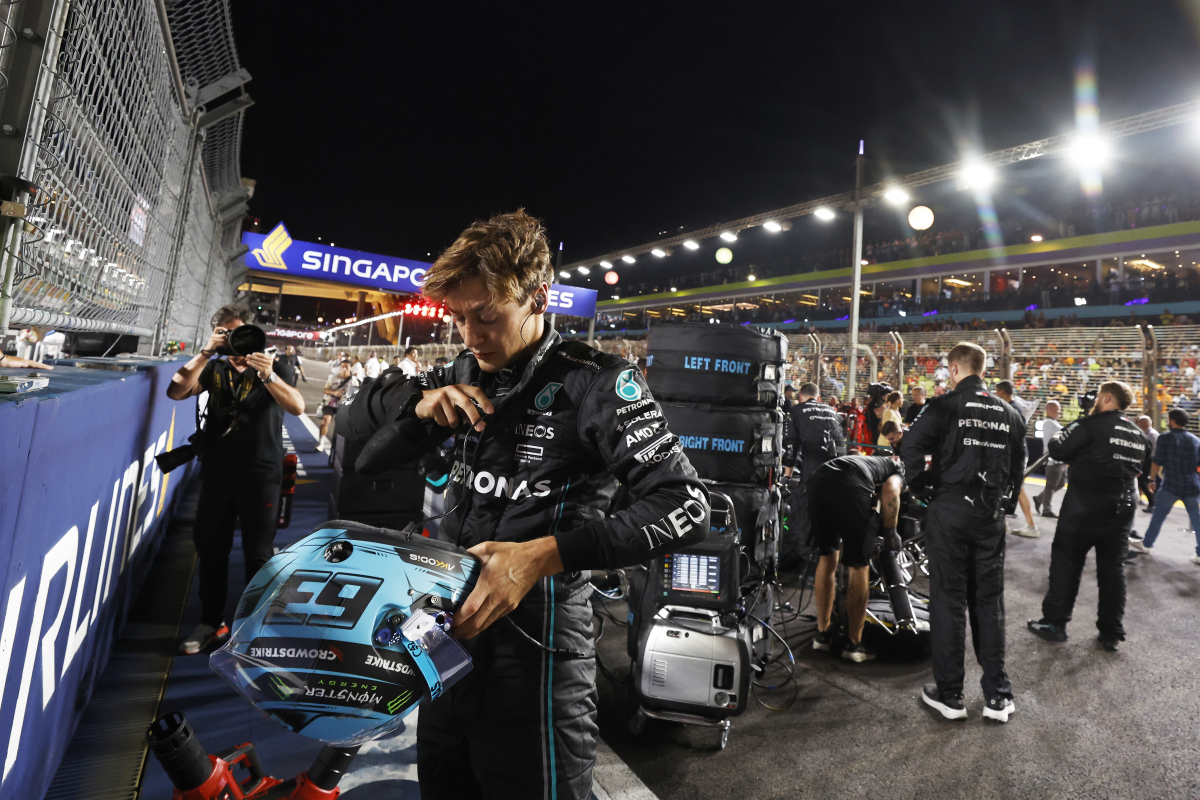 Russell FURIOUS with himself for 'f*****g rookie' last lap mistake
Russell FURIOUS with himself for 'f*****g rookie' last lap mistake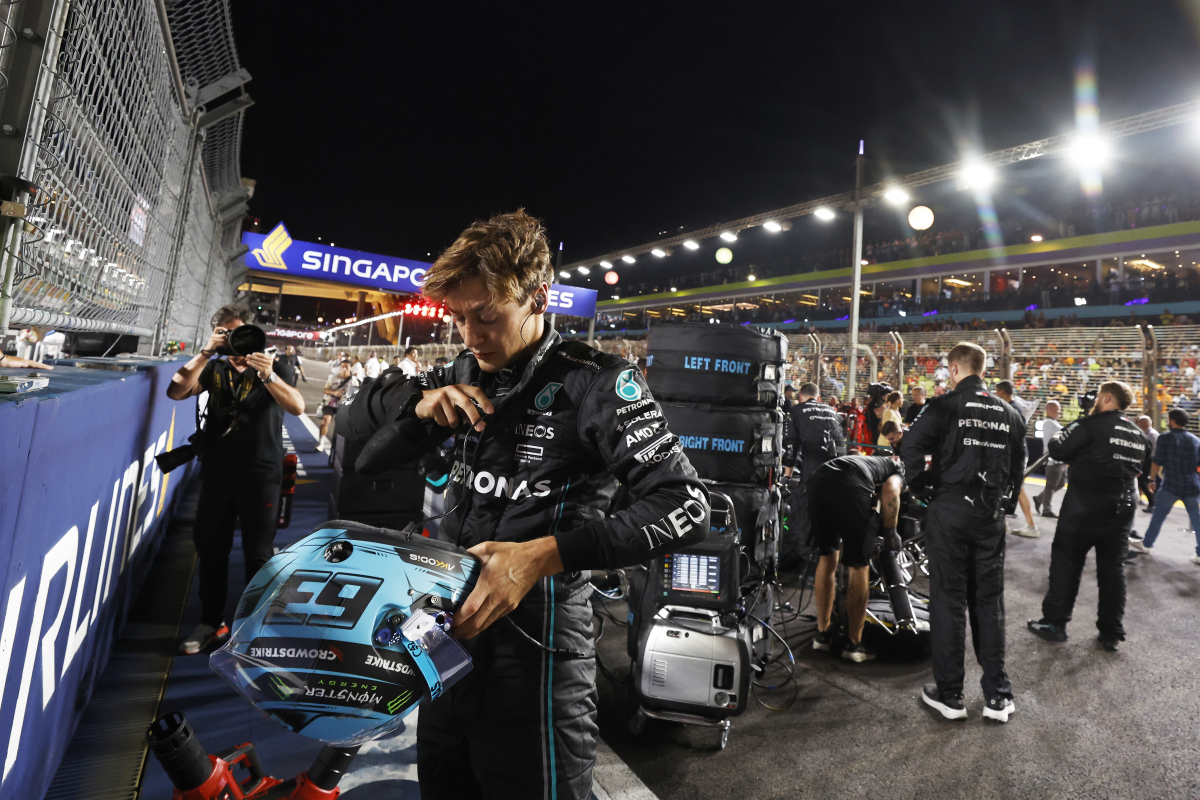 Mercedes driver George Russell released an expletive-laden radio message for his team after crashing out on the last lap of the Singapore Grand Prix.
The Brit was furious with himself having thrown away what was a certain podium whilst frantically chasing down leaders Carlos Sainz and second place Lando Norris in the closing stages of the race.
He clipped the wall on the entrance to turn 10 on the last lap of the race, causing him to go straight on and into the barriers, handing over his third position to team-mate Lewis Hamilton.
This was despite him looking very fast throughout the race, and being unlucky not to have claimed what would have been a second career race win.
In the end, Sainz managed to hold off both Norris and Hamilton to claim a brilliant victory in the hot, sticky conditions at the Marina Bay circuit.
READ MORE: Sainz secures DRAMATIC victory in Singapore despite late Mercedes charge
After the incident, Russell, who is in his fifth season in Formula 1, came over the radio and fumed "What am I? A f*****g rookie?" following a series of expletive outbursts according to Sky Sports' reporter Ted Kravitz
Sainz ingenuity frustrates Russell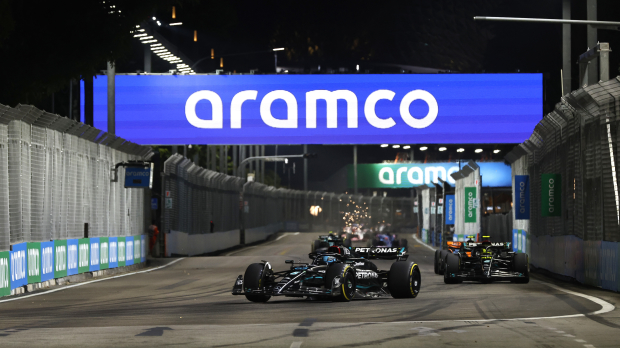 Both Mercedes drivers were on a fresh set of medium tyres, after the team took advantage of a virtual safety car to double stack their cars.
From then on it was all about Hamilton and Russell attacking the leaders and, when they managed to catch up to them with four laps to go, it seemed as though there was only going to be one result.
However, Sainz very cleverly used second place Norris as a buffer to the supremely quick Mercedes, purposely staying less than a second ahead of Norris in order to give him DRS in his defence of the Mercedes.
This tactic worked brilliantly for the both of them, and perhaps led to Russell getting a little frustrated behind. Speaking to Sky Sports F1 after the race, he gave a very honest evaluation of his performance.
"Yeah, no words to be honest," he said.
"Such a long race, physical race, difficult to keep concentration when Carlos was doing a great job backing the pack up, not allowing us to do the alternative strategy.
"I think we were half a cars length from winning the race, had I got past Lando when I had the opportunity, I think we would have been able to get past Carlos. Just the last lap, millimetre lapse of concentration and game over. Just say sorry to the whole team.
"It was a really challenging race. The tyres were dropping off, you're pushing the limits. It's how racing should be, you make a small mistake and you're bitten for it.
"It's heartbreaking after such a great weekend. Car has felt great, qualifying was great, the race was great. We were bold with the strategy. I feel like I've let myself down and the team down. That's racing, it's tough. We'll come back.
READ MORE: F1 Race Engineers: The stars of team radio with Hamilton, Russell and co