Ferrari star Sainz CHASES DOWN £500k watch thieves in Italy
Ferrari star Sainz CHASES DOWN £500k watch thieves in Italy
Ferrari star Carlos Sainz was robbed of his watch on Sunday night, after his podium place at the Italian Grand Prix.
The Spaniard chased down thieves who made off with his £500k Richard Mille timepiece in Milan and successfully recovered the watch with the help of police.
Sainz becomes the second Ferrari driver to tangle with thieves after Charles Leclerc had a luxury watch stolen from him in April 2022.
According to The Sun, Sainz "chased them with members of the public, who saw the robbery take place.
"The Spanish driver managed to catch the robbers and recover the precious Richard Mille watch while police have now arrested two suspects."
READ MORE: Sainz pinpoints TWO areas where Ferrari must improve after Monza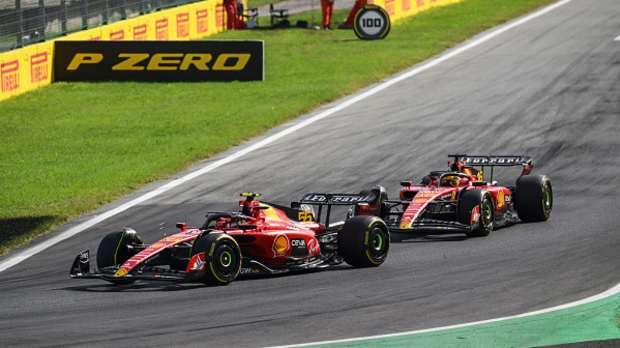 Tough day at the office
It proved to be an eventful day for the 29-year-old, who already after the Italian Grand Prix said the race couldn't have been any 'tougher'.
"It cannot get any tougher than what it was today," he told Nico Rosberg on Sky Sports.
"Honestly, the whole race pushing very very hard to keep the Red Bulls behind and that obviously made me use the rear tyres a lot trying to keep up with them and trying to keep them behind.
"I think we just need to keep working on our pace, on our tyre understanding. I think today it was obvious that we were wearing the tyres a bit more and we were just lacking a bit of pace.
"It's definitely a big step forward compared to Zandvoort and this weekend we've been best of the rest, which is a good result for the team, given the circumstances."
READ MORE: F1 Driver Of The Day: SURPRISE star takes Monza award