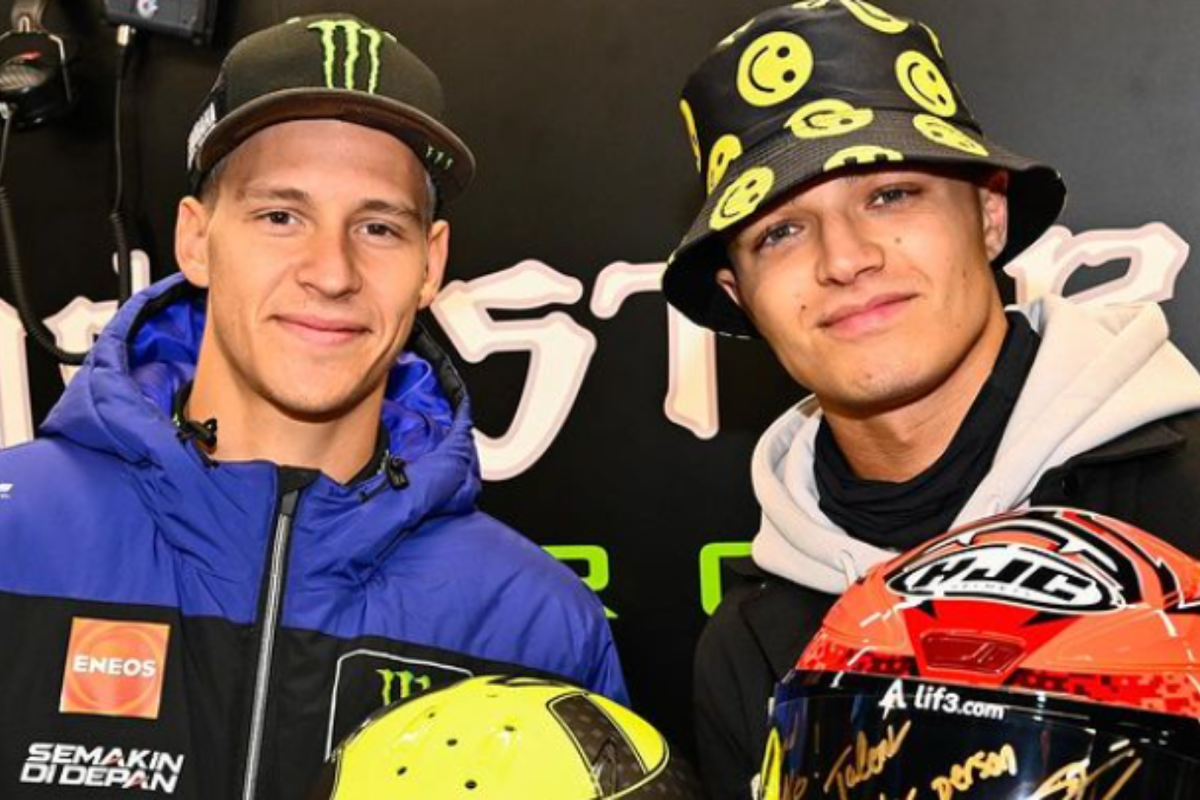 Norris offered DREAM deal by 'crazy' MotoGP star
Norris offered DREAM deal by 'crazy' MotoGP star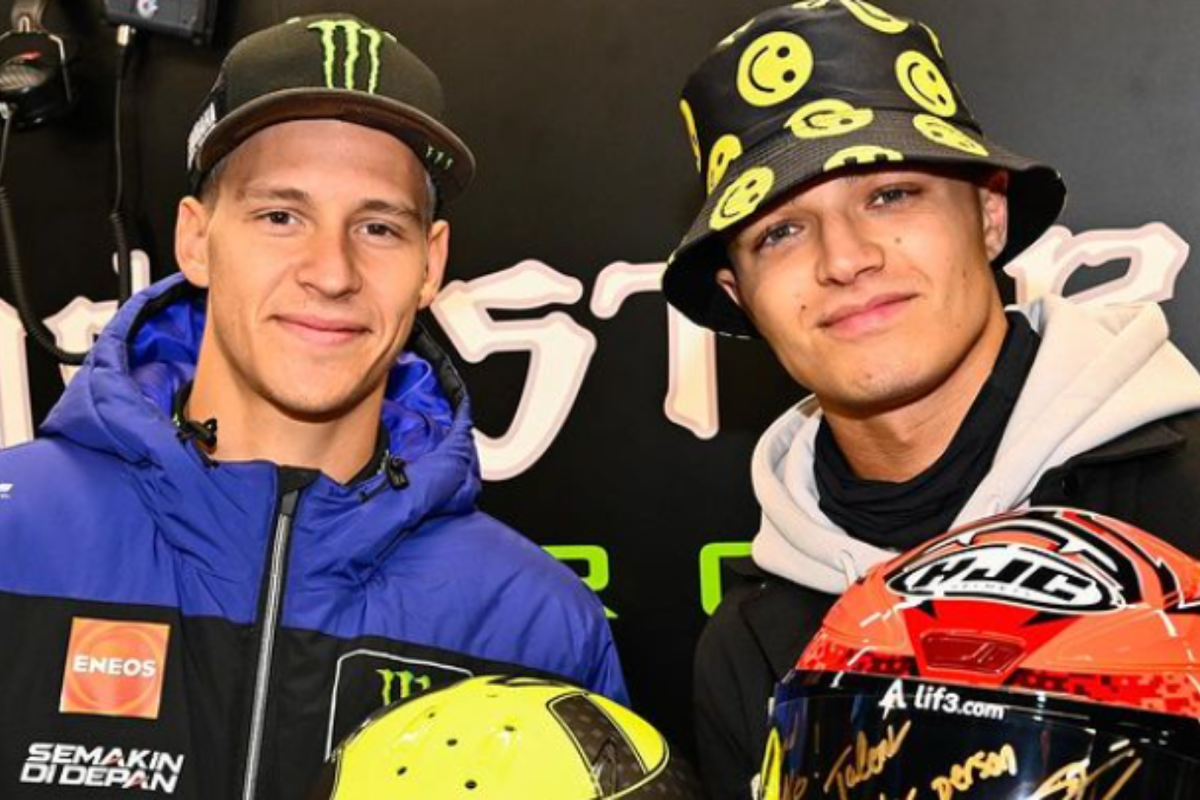 Lando Norris has been offered a dream car/bike swap after attending the MotoGP British Grand Prix at Silverstone.
The McLaren driver attended race day as a guest of Yamaha and Fabio Quartararo, the 2021 world champion, and the two swapped helmets in the garage prior to the main event.
During the switch, Norris suggested that he should have a go on two wheels and give Quartararo a chance on four.
Quartararo finished 14th after a pitstop as a result of contact with another rider but Norris had a blast on the grid, not only of the MotoGP race but also the Moto3 race with the Angeluss MTA Team.
READ MORE: MotoGP rider Márquez praises Verstappen: "Max is a killer"
Norris: I take the bike, you take the car
"Soon I take the bike, you take my car," Norris said as the official MotoGP Instagram page shared a photo with the two of them.
Norris was interviewed on the grid by Michael Laverty and he proclaimed that everyone racing at Silverstone this weekend was "crazy".
"Everyone here is crazy," Norris told TNT Sports. "Moto3 was amazing, what an insane race.
"But I am here for MotoGP; I've loved MotoGP since before Formula 1, they hate me saying it but it's true.
"It's good to be back, I'm here supporting Fabio so I'm wishing him all the best."
READ MORE: F1 WAGs in 2023: Who are the partners of Verstappen, Horner and co?