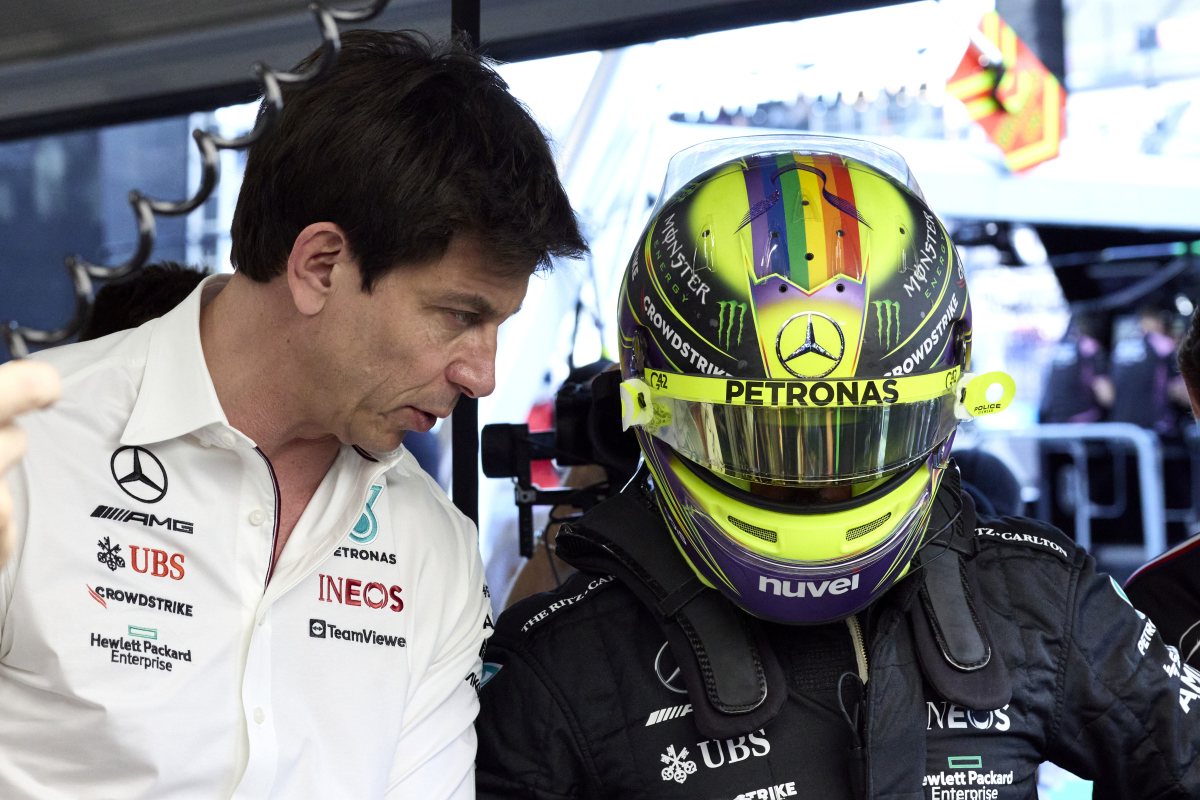 Hamilton and Wolff in big 'DISAGREEMENT' in Hungarian GP debate
Hamilton and Wolff in big 'DISAGREEMENT' in Hungarian GP debate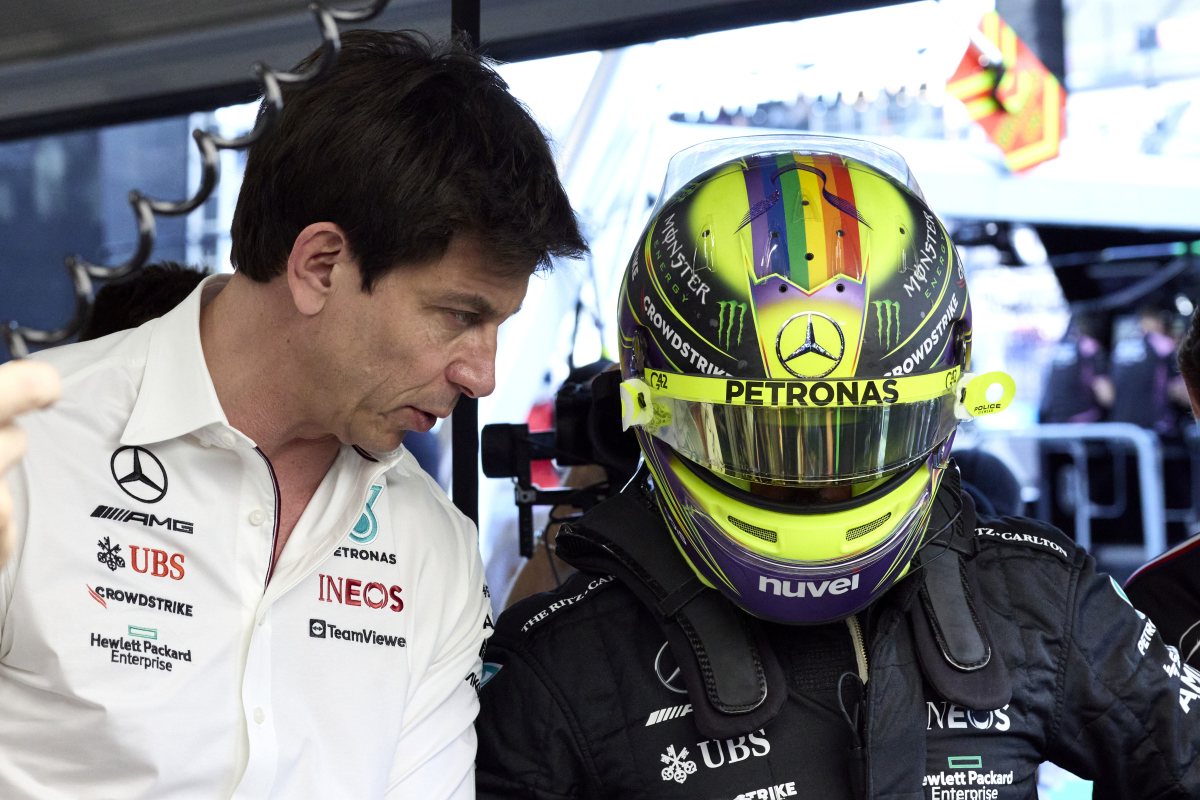 Lewis Hamilton and Toto Wolff have again failed to see eye-to-eye with differing views on the Hungarian GP.
Hamilton had stunned the grid to take pole position on Saturday but dropped to fourth at the start as Max Verstappen and the McLarens came through.
The Brit did get past Oscar Piastri but he still finished fourth as Sergio Perez proved too quick for the W14.
After the race, Hamilton and team principal Wolff were barking up very different trees to each other.
READ MORE: F1 Hungarian Grand Prix 2023 results – Red Bull smash record in DRAMATIC race
Hamilton: Pretty awful
"The balance of the car was pretty awful on that first stint," Hamilton said to Sky Sports.
"A lot of understeer to snap oversteer, through corner balance and I just couldn't keep up with them. So then, bit by bit as we got through the next couple of stints, the car started to become more driveable.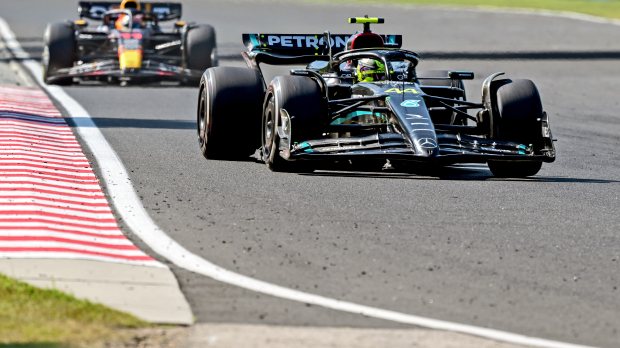 "The last stint was much better, if we had the pace we had at the end, we would've been a bit better through the day.
"We have a lot of work to do. We're a long way off beating Red Bull in a race and obviously, now we're behind the McLarens. We've just got to keep pushing."
READ MORE: Former rival admits ONLY Hamilton could produce F1 'perfection' lap
Wolff: We had the second quickest car
Wolff though believed that it was Mercedes who were now the chief challengers to Red Bull after their car showed excellent pace once their cars could run at lower fuel.
"I think we had the second-quickest car today," Wolff said to Ted Kravitz. "If you look at the lap time profile, also where George came from, but we just didn't monetise on it.
"But having said that, you see where Verstappen is doing his laps, tranquil, and that needs to be the target – and that's far off at the moment.
"The start certainly played a role, but that can happen. It was maybe also we brought the tyres in very carefully, maybe too careful, and you can see the lap time difference towards the end,
"I think we reeled in maybe 15 seconds – something around that. We were missing at the end 1.9s to Perez and just four seconds to Lando, or less, and I think we had that."
READ MORE: Toto Wolff: Net worth, wife and career profile of Mercedes giant