Sebastian Vettel reckons that the continuous scrutiny of Ferrari whenever they implement team orders or provide instructions to he or Charles Leclerc is having a negative affect on the team, saying they can no longer be as "reactive" to problems.
The Scuderia have come under pressure at points this season for issuing team orders to their drivers, particularly after team principal Mattia Binotto confirmed before the start of the campaign that Vettel was number one driver and Leclerc number two.
It happened again at the Spanish Grand Prix as both drivers were separately asked to let the other pass on two different occasions. The duo finished fourth and fifth respectively, and Vettel, who has previously criticised the coverage of the team orders, has reiterated that stance again.
"I think I had a shot at the podium but obviously in turn one with the flat spot in the first stint compromised by own race," he said in Barcelona.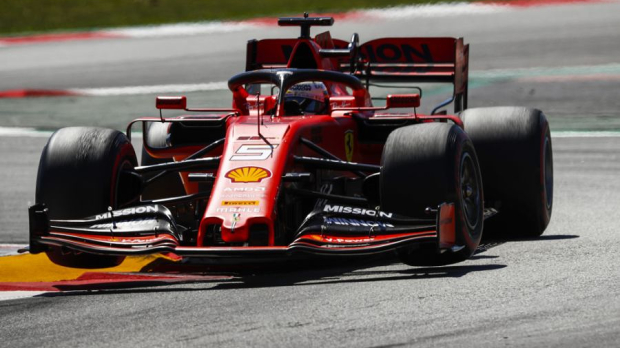 "But I wanted to try something to mix things up. I knew that I won't win the race in turn one but at least I thought we can mix things up with Mercedes and then have a bit more of a fight with everybody.
"Charles was on a different strategy and with the Safety Car obviously his strategy was thrown to bits. But I think we tried to work together as much as we can but obviously every time we try to do something there's a lot of talk afterwards which maybe doesn't help to be a bit more reactive on the fly."
The four-time world champion is yet to finish in the top two this year and is well off the pace in the driver's championship, but he insists it is still to early to panic.
"I think at this point there is for nobody any point looking at the championship so early, you need to go race by race," he added.
"We will see. Obviously a disappointing weekend for us. We were hoping to be a lot faster. Now we find ourselves not so fast. But I think we can only come back to where we are now."