Sky Sports analyst Martin Brundle believes Charles Leclerc has every right to be "humiliated" by Ferrari's decision to order him to allow team-mate Sebastian Vettel to overtake his car during the Chinese Grand Prix in Shanghai on Sunday. He believes the decision could have a negative effect on the rookie driver.
With Mercedes dominating from the get-go from the first row, with Lewis Hamilton quickly overtaking Valtteri Bottas to go first, Ferrari felt compelled to act to try and break the duopoly and so ordered Leclerc to allow Vettel past, with the German allegedly benefitting from more power at the time.
However, Vettel failed to take advantage as Hamilton and Bottas cruised to first and second, and Brundle reckons the decision will be felt hard by Leclerc.
"A general perception was that Vettel and his set up was the faster Ferrari in Shanghai, and so when he ended up in the slipstream of Leclerc in the sister car, with the Mercs pulling away up front, the team had to do something about it," Brundle wrote in his Sky Sports column.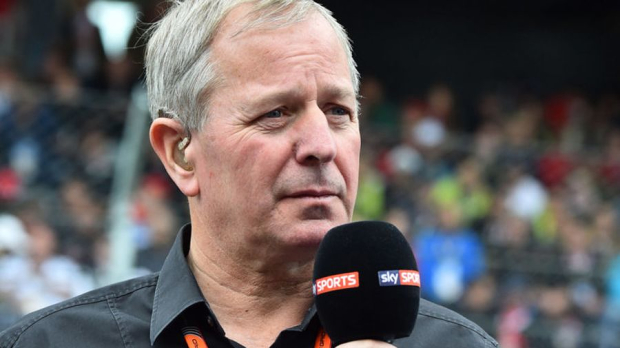 "They ordered Leclerc to let him through which of course is humiliating and frustrating for the young Monegasque, and especially galling after car reliability robbed him of a glorious victory two weeks earlier.
"They mustn't harm his credibility and paint him as a support act, that's damaging psychologically and reputation wise, and isn't easy to reverse."
"If you were tuned into my commentary you'd know that I'd already suggested this may happen and I'd have done the same thing from how it all appeared. But, once past, Vettel didn't have any more pace and proceeded to regularly lock his tyres up under braking."
The Scuderia have admitted previously that they would use team orders if deemed necessary, but Brundle isn't sure how well they will work if Leclerc continues to show his talent.
"Ferrari have been remarkably open and frank about how they will handle team orders this season, with a bias towards the more experienced Vettel if required, " he continued.
"This was presumably to avoid some of the mistakes and dramas in recent years which created significant criticism and pressure.
"But it won't defuse or solve the problem because Leclerc is every bit the match for Vettel and he's his own man despite his tender years."
Vettel eventually finished in third, while Leclerc was fifth behind Max Verstappen.